For the four Mondays in November, we are exploring Special Collections & Archives through the medium of moustaches: 'Movember Mondays'. This week, our gallery highlights the neatly-clipped style sported by leading Liverpool figures in the worlds of business and education, as featured in the Cunard Archive and the University Archive. Read more on Movember moustaches and support the University's Wolfson Centre and Library Staff teams.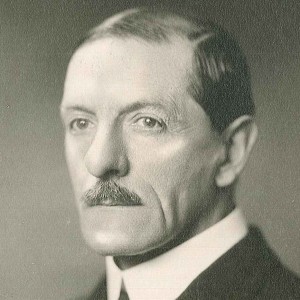 Thomas Royden, 1st Baron Royden (1871-1950), was the eldest son of Thomas Bland Royden, of the Liverpool shipbuilders Thomas Royden & Sons. The firm's last ship was launched in 1893, but Thomas Royden went on to become a director of Cunard Steam-Ship Company from 1905, and of Cunard White Star Ltd from 1934, until his death.
He was successively deputy Chairman (1909-1922) and Chairman (1922-1930), giving up his parliamentary post as Coalition Conservative MP for Bootle on his latter appointment. He was known as a keen sportsman – naturally including rowing and sailing.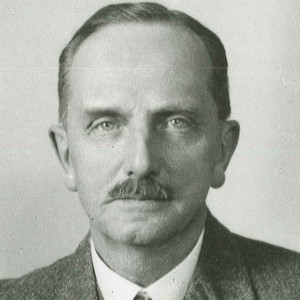 Colonel Denis Haughton Bates (1886-1959) was from 1929 Chairman of T & J Brocklebank Ltd, a Liverpool shipping firm which was later part of the Cunard Line. The original Brocklebank firm had been founded in 1801 by the sons of Captain Daniel Brocklebank, a privateer in the American War of Independence.Colonel Bates's moustache appropriately reflects his military status, as an Honorary Colonel in the Duke of Lancaster's Own Yeomanry, and Colonel in the Territorial Army. He was awarded the Military Cross and mentioned in despatches for his service during the First World War.
Canon Gerald Henry Rendall (1851-1945) was the first Principal of University College, Liverpool (1881-1897) and a Classical, Biblical and Shakespearean scholar.
His archives include Christmas cards, menus and invitations relating to social events in Liverpool 1880-1897, including the sprightly cartoon – and raffish moustache – shown below. The Medical Faculty attached to his coat tails represents the incorporation into University College, Liverpool of the Liverpool Royal Infirmary Medical School (the predecessor of the Waterhouse-designed old Royal Liverpool Infirmary building which now houses the Wolfson Centre).