The papers of Paul Hair (1926-2001), history professor at the University of Liverpool, have now been catalogued and the catalogue entries are available online here. This large collection includes a wealth of material on Hair's various research interests, teaching positions, and roles in historical societies.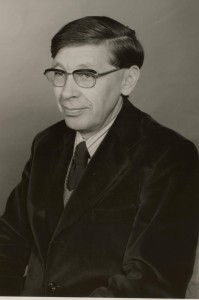 Hair, originally from Northumberland, won a scholarship to the University of Cambridge in 1943 though his education was cut short by the Second World War; for his National Service he worked as a haulage hand in a coalmine. He returned to Cambridge to gain his undergraduate degree in 1949, before moving to the University of Oxford for postgraduate study. Perhaps inspired by his wartime experiences, his thesis was on 'The Social History of British Coalminers 1800-1845', supervised by the renowned socialist historian G. D. H. Cole.
As well as his extensive research into various facets of British social history, Hair is perhaps best known for his expertise on African language and history. It was to Africa that he turned his attention after university: between 1952 and 1965, Hair worked at the University of Ibadan in Nigeria, Fourah Bay College in Sierra Leone, the University of Sierra Leone, and the University of Khartoum in Sudan.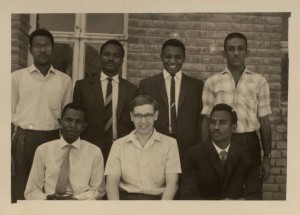 Starting as a lecturer in African history at Liverpool in 1965, Hair rose to become the Chair in Modern History (this position later became the Ramsey Muir Chair). From 1982 he was the first head of the new history department created by the merger of the medieval and modern departments. He retired from the University of Liverpool in 1992, though he remained an Honorary Senior Fellow.