A few months ago Special Collections and Archives received a surprise donation of Cunard cruise memorabilia from the 1930s that has now been added to the Cunard Associated Deposits – this makes a total of 100 series that is now searchable online.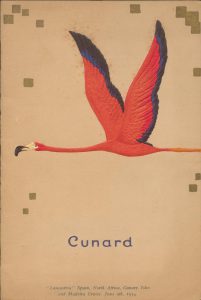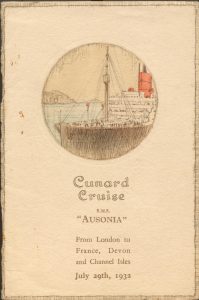 The Cunard memorabilia was collected by the Abbotts family during their travels on the Ausonia cruise sailing from London to France, Devon and the Channel Islands in 1932, and the Lancastria cruise sailing from Liverpool to Spain, North Africa, Canary Isles and Madeira in 1934. Comprising passenger lists, newsletters, programmes, menu cards, poems and photographs, these items give an insight into the daily activities onboard cruises at this time.
Of particular interest is the travel album which contains photographs and postcards showing scenes on board the Lancastria, deck games, some of the places visited and local residents. The album also contains autographs of passengers and crew and diary entries made by the Abbotts.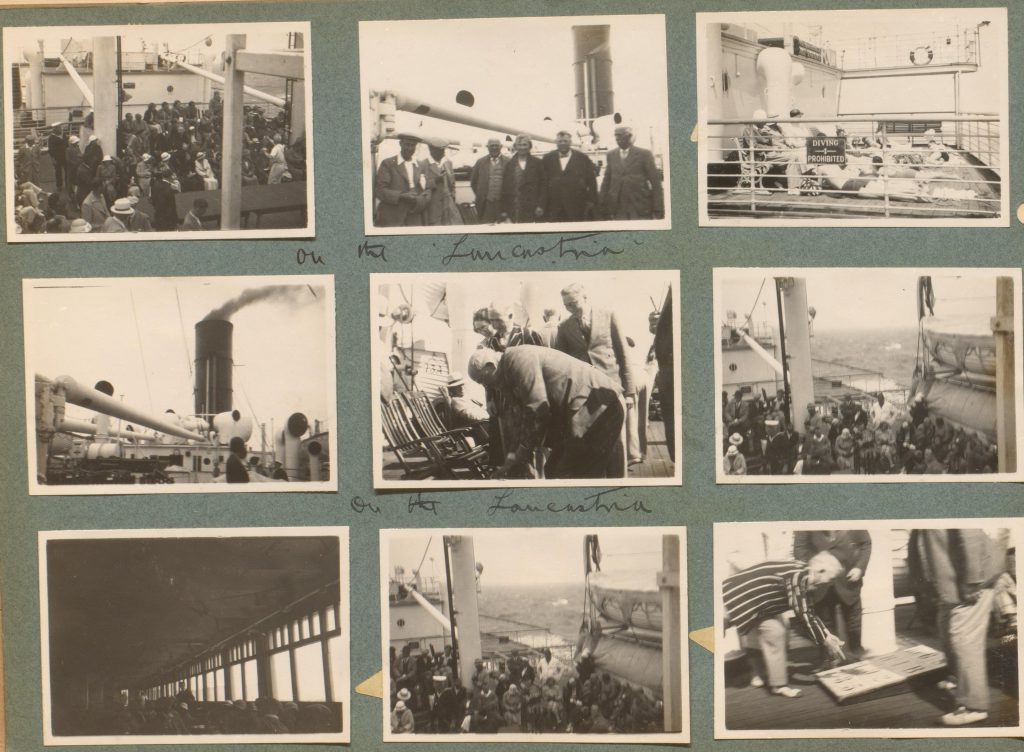 The Ausonia and Lancastria memorabilia has been given the deposit number of D1158 and is searchable via the Cunard Associated Deposits.