A bumper month for new acquisitions here in SC&A. One of the main collecting areas for the department is items printed in, or about, Liverpool.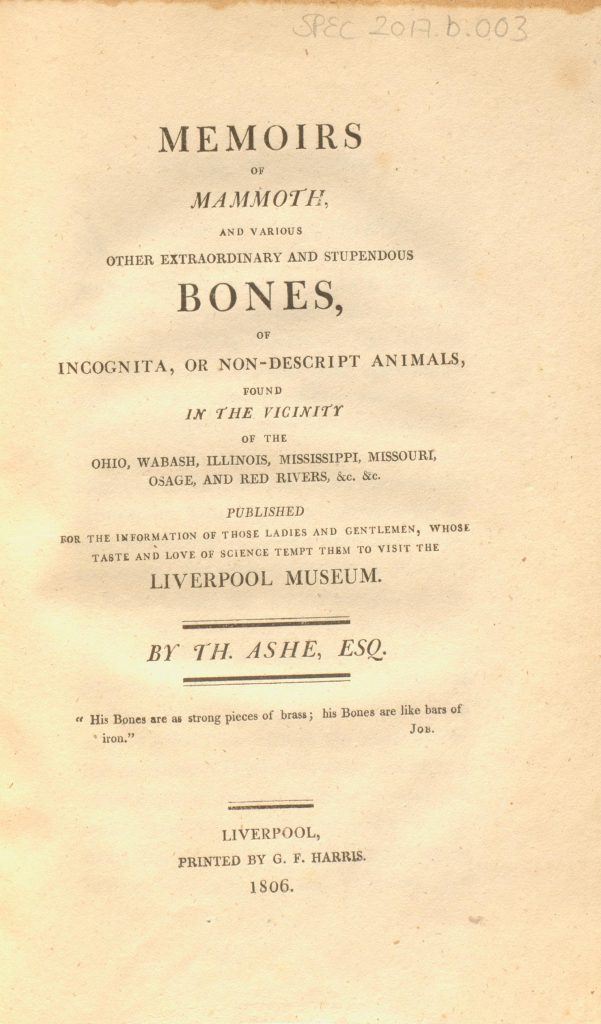 Memoirs of mammoth was printed in Liverpool in 1806 by G.F. Harris. The author, Thomas Ashe (1770-1835), travelled in America and sent the first mammoth bones back to Britain. The work details the discovery and composition of the mammoth bones which were held at the Liverpool Museum.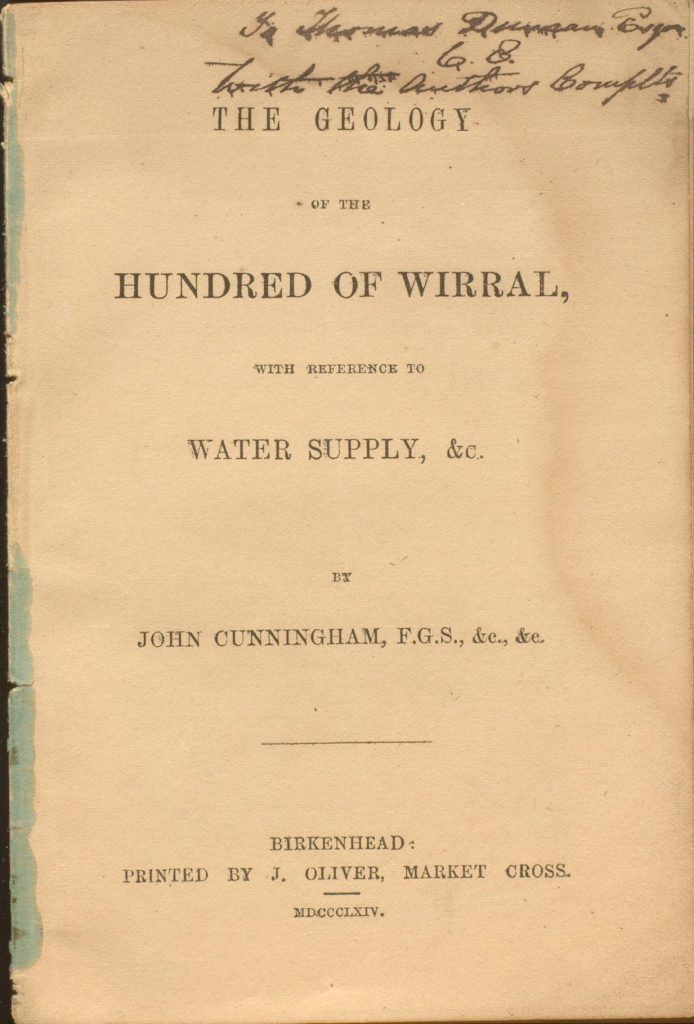 This pamphlet, by John Cunningham and printed in 1864 by J. Oliver in Birkenhead, details the geology of the Wirral with particular reference to the water supply. Items printed by J. Oliver are exceptionally rare with only four works reported to COPAC, this item is not among them making it the only known copy, particularly nice as it is dedicated to a Thomas Duncan by the author.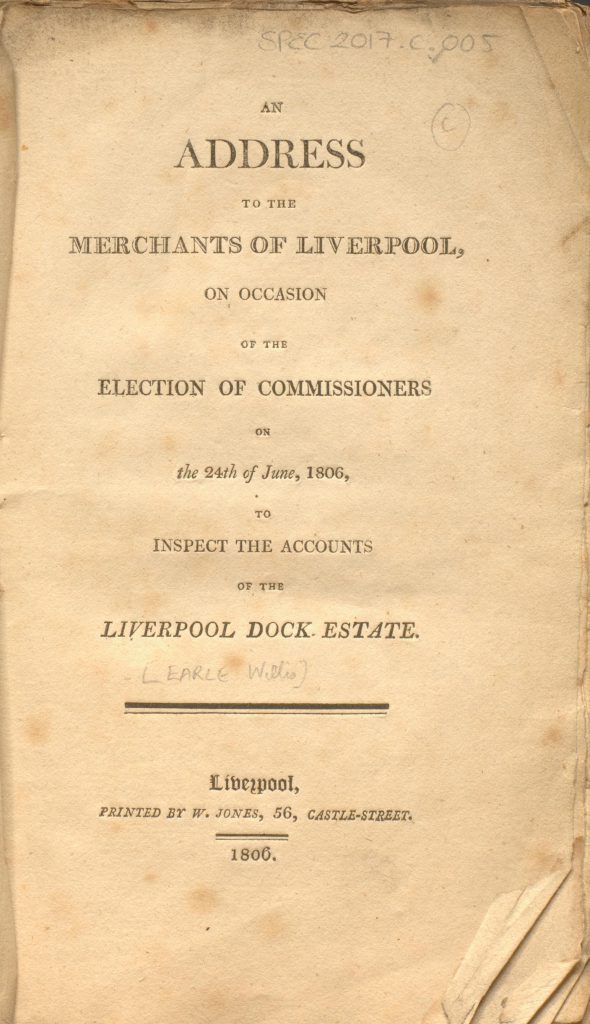 SCA has a wealth of material relating to the maritime history of Liverpool and this 1806 stab-sewn pamphlet is an excellent addition to the collections. Willis Earle, a local timber merchant, was elected to investigate the financial accounts of the Liverpool Dock Estate, it includes a recent history of the docks and the effect of recent Parliamentary Acts on the workings of the port.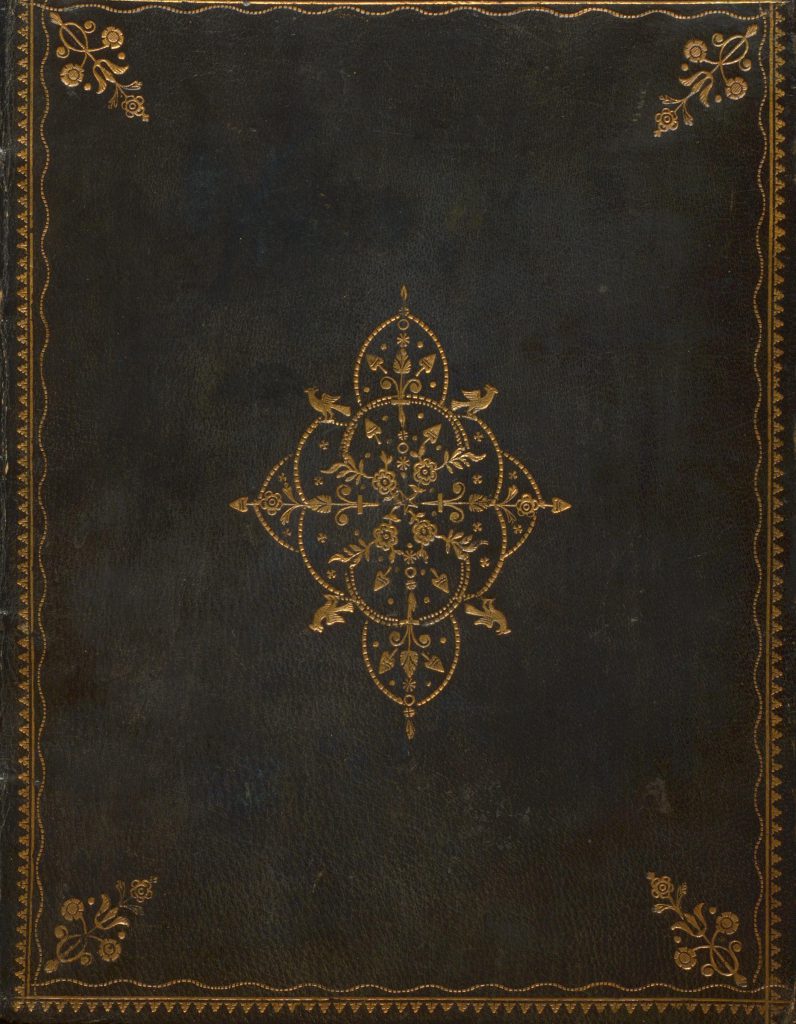 This 1763 volume is one of only 11 copies reported to the ESTC and is beautifully bound in gilt tooled black morocco. The text is a first edition of the experimental non-conformist liturgy at the Octagon Chapel in Liverpool which was developed by Philip Holland and Richard Godwin.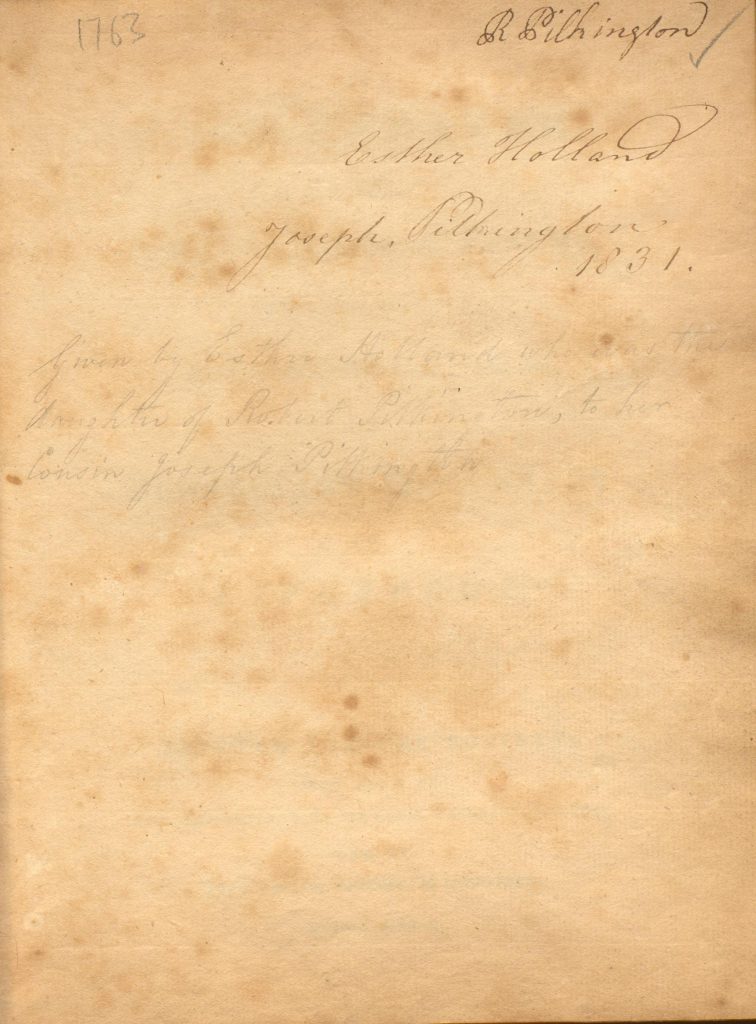 The volume bears the names of Robert Pilkington, Joseph Pilkington and Esther Holland. A pencil note explains: "Given by Esther Holland who was the daughter of Robert Pilkington, to her cousin Joseph Pilkington".
The final item in this collection of Liverpool related items is an 1814 ready reckoner, owned by an officer of excise. A ready reckoner is a table listing standard calculations such as weights and measures and rates of interest.
These items are available to consult in our reading room, you can find out how to make an appointment on our new website.