The first of the private presses, and one of the most famous, was the Kelmscott Press, which was founded by a key figure in the Arts and Crafts Movement, William Morris (1834-1896), in 1891.
The Arts and Crafts Movement aimed to preserve traditional craftsmanship against what its proponents saw as the insidious growth of new technologies and mass production during the 19th century. They considered the industrialisation of the arts and crafts to be responsible for a decline in design and quality, and thereby in working and living conditions, with damaging detrimental effects on moral and social health. In book production these ideas led to the founding of 'private presses' – usually defined as printing presses that aimed at craftsmanship and artistry rather than profit, advocating a return to the materials and techniques used in early book production. The Kelmscott books were produced in a "quasi-medieval" style, drawing on Morris's admiration for the design and craftsmanship of illuminated manuscripts and early printed books – in particular the work of 15th century Italian printers. Care was taken over all aspects of the book's production – with Morris designing his own types, sourcing ink from Germany and paper handmade (in a 15th century Italian style) in Kent, and paying meticulous attention to all aspects of design. For many, the results of this painstaking craftsmanship are amongst the most beautiful books ever created.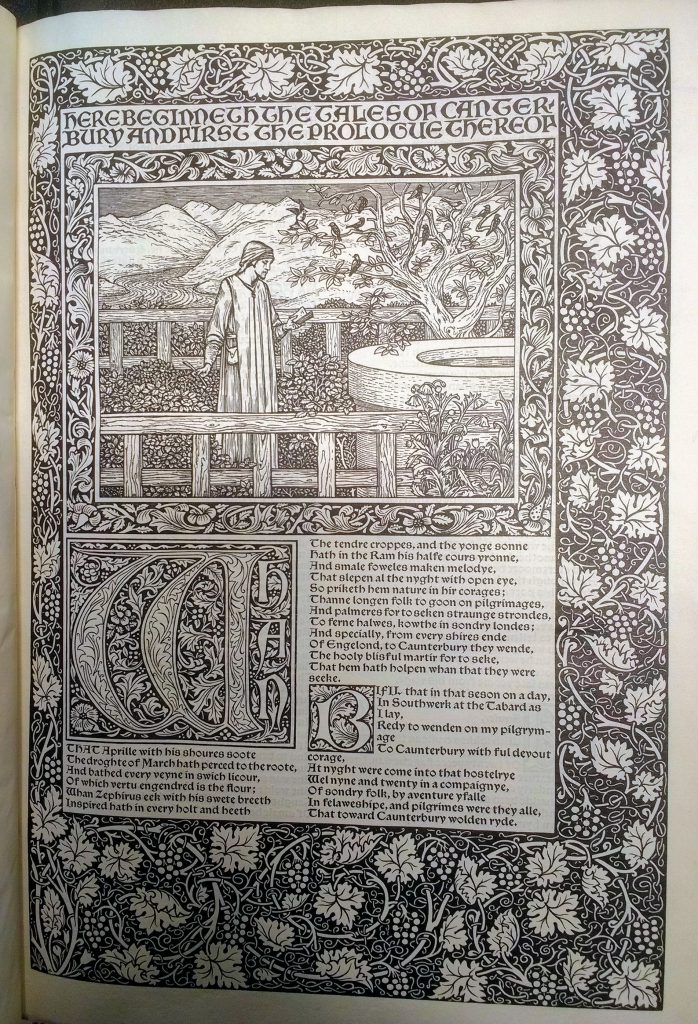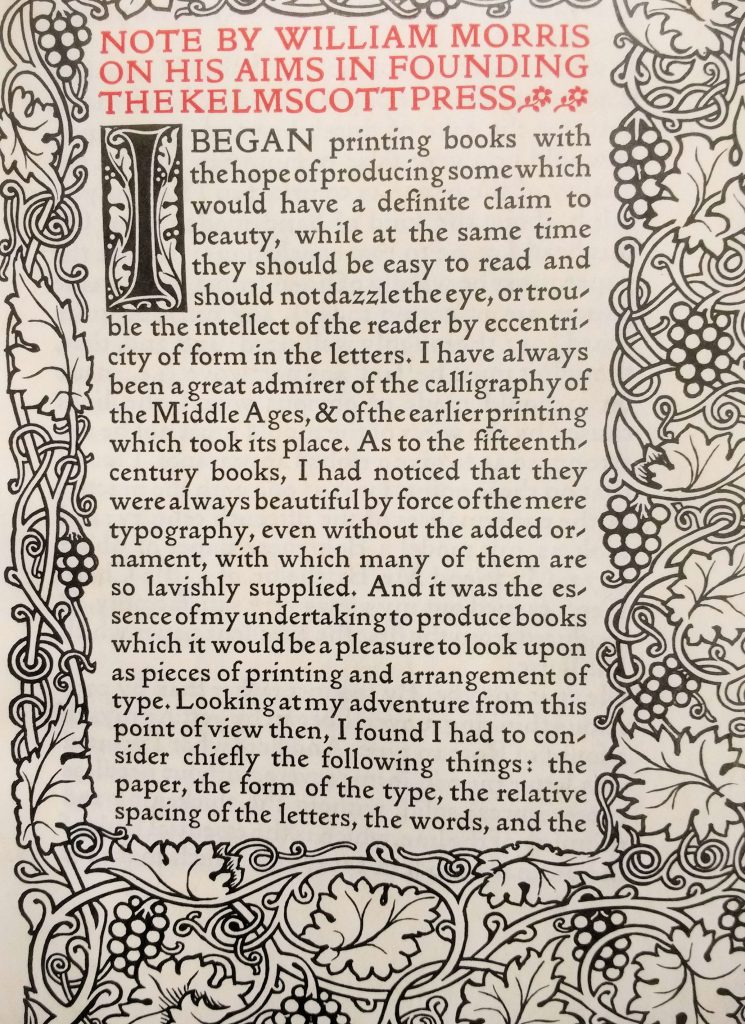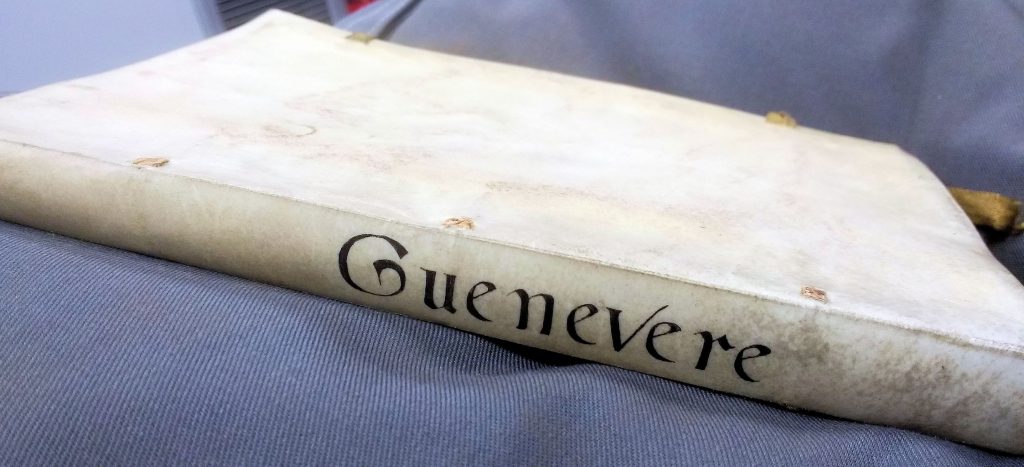 The Kelmscott Press, which closed in 1898, two years after Morris's death, produced over 50 works, all in limited editions of on average around 300 copies. The University of Liverpool Special Collections and Archives is very lucky to hold a complete set of the Kelmscott publications. They were bequeathed to the University by William Noble (1838-1912), who as well as being Treasurer of the Mersey Docks and Harbour Board, was an avid collector of illustrated, finely printed and limited editions of English books of the late 19th and early 20th century.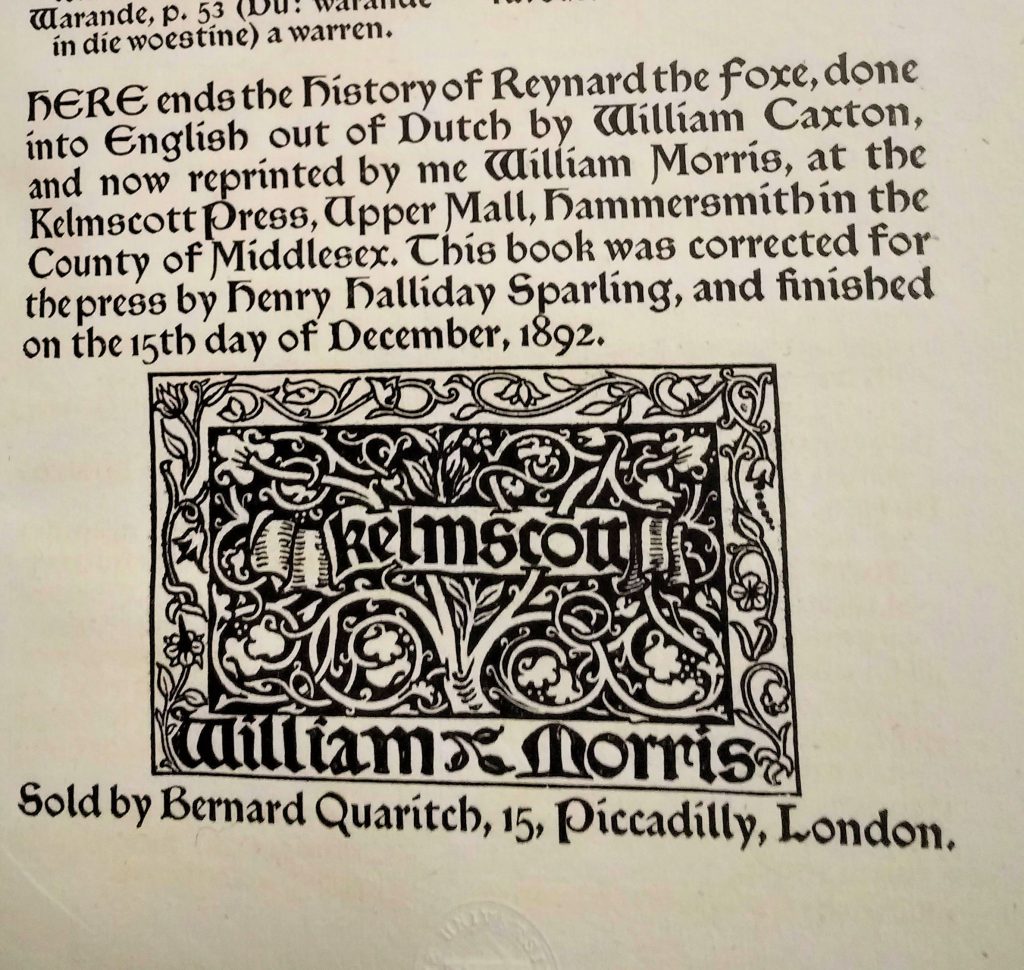 Further reading: Peterson, William S. The Kelmscott Press: a history of William Morris's typographical adventure (1991).
Morris, William. "A note by William Morris on his aims in founding the Kelmscott Press: together with a short description of the press by S.C. Cockerell, & an annotated list of the books printed thereat" (1898).