Following on from our work reconstructing the Rathbone library, we're now turning our attention to the Rathbone archive, a large collection of personal and business records relating to this Liverpool family of philanthropists, merchants, politicians and reformers. The collection is one of our most well-used so we're giving it some TLC, stock-checking and repackaging items where needed.
We're also taking this opportunity to highlight some of the lesser-known family members covered in the archive. Much attention is quite rightly given to politician and suffragist Eleanor Rathbone (who is the subject of the current wonderful VGM exhibition). But there are many other fascinating family members and lots of other stories to tell. So we hope to tell some of them! We're beginning with William Rathbone IV (1757-1809) and his wife, Hannah Mary (1761-1839).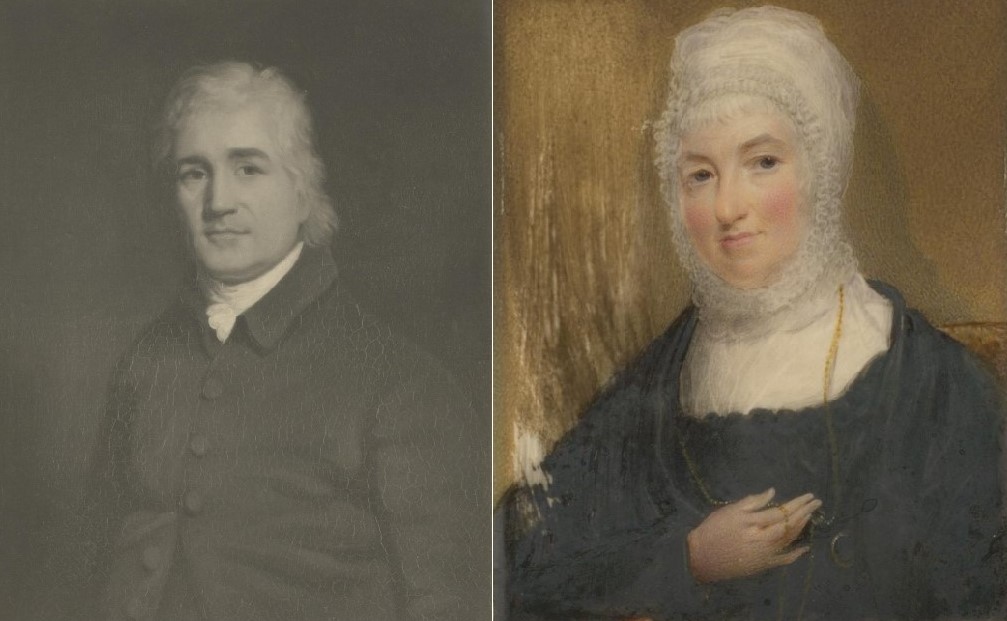 According to his great-granddaughter Eleanor Rathbone, William IV was 'born to belong to minorities and to champion lost causes'. One of his, thankfully more successful, causes was anti-slavery. A committed abolitionist from an early age, he was a founder member of the Liverpool Committee for the Abolition of the Slave Trade, a group which also included other local notables such as historian and philanthropist, William Roscoe. Battling poor health during the final years of his life, William fortunately lived long enough to see the Abolition of the Slave Trade Act pass in 1807.
Although William was initially a dedicated Quaker, he was subsequently disowned by the Friends after his inflammatory pamphlet, 'A narrative of events that have lately taken place in Ireland among the Society called Quakers' (1804), highlighted religious intolerance amongst authoritarian members of the Society.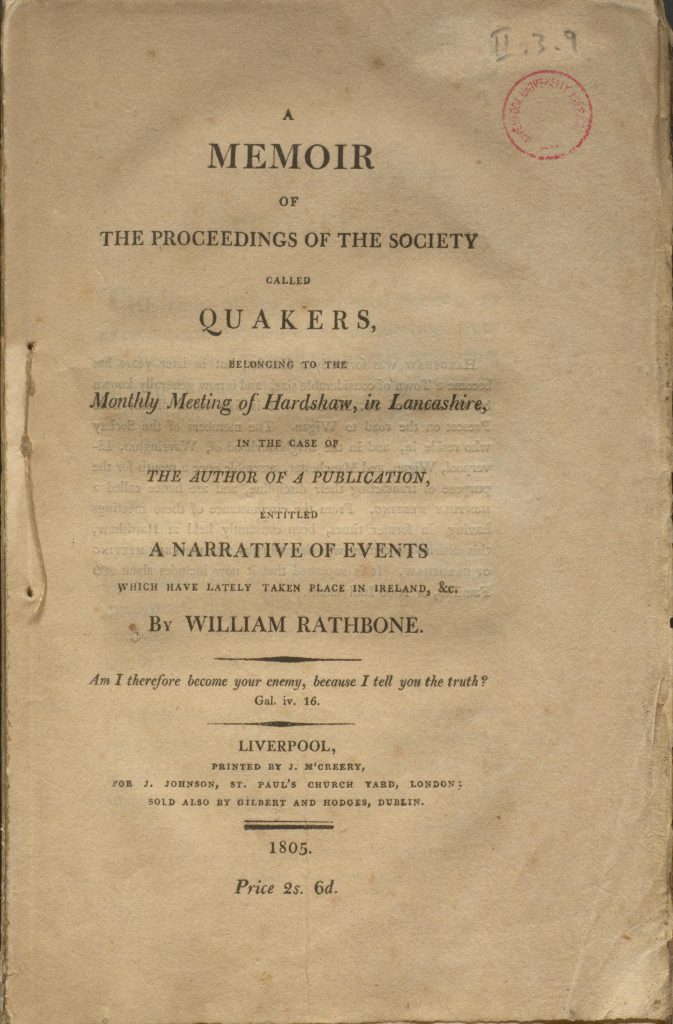 As well as including a wealth of material relating to the various political causes undertaken by William, the archive also contains numerous insights into his personal life, especially his devoted relationship with his wife, Hannah. They married on 17th August 1786. In a letter to her written on the very day of their wedding, William asks that:
'My dearest friend will not blame me for wishing at least that she may share the impressions of this auspicious day to which I wake with a heart that alternately pours to Heaven and to thee the effusions of thankfulness with a glow which no language can express.'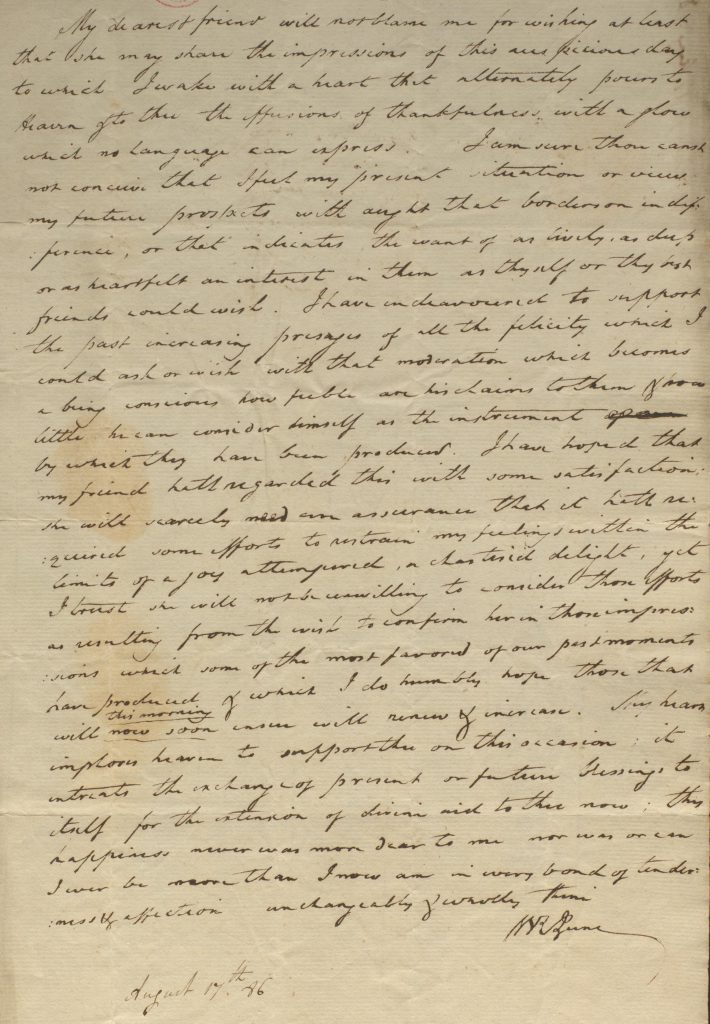 William, Hannah and their growing family (they had eight children, five of whom survived infancy) were the first Rathbones to live at Greenbank; William leased the house and estate in 1788. After his death the Rathbone family bought the freehold and Hannah had much of the house rebuilt in the Gothic Revival style.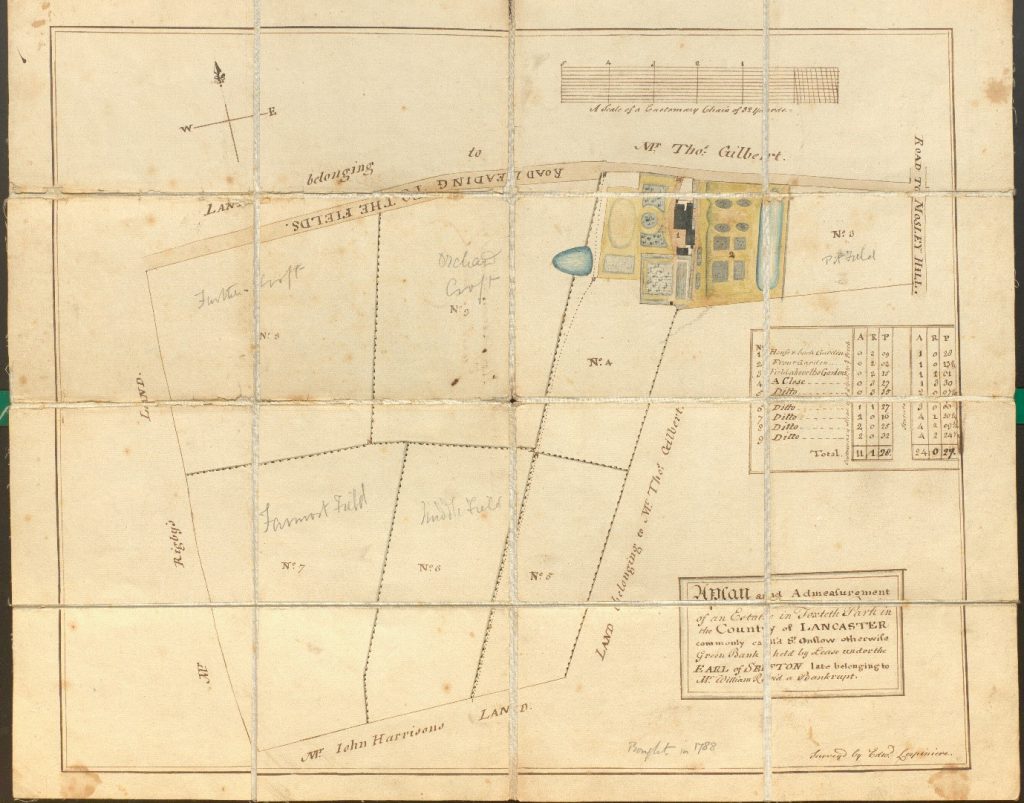 Hannah gave Greenbank to her eldest son (William Rathbone V) after his marriage, and moved to a little house she had built for herself nearby, Woodcroft Cottage. She died there 30 years after her husband, in 1839. According to Eleanor Rathbone:
'She was adored in turn by her father, husband, sons and grandsons, and many of their friends, young and old, joined in the cult.'
We'll be showcasing more members of this fascinating family throughout the year – watch this space!