This month Special Collections and Archives were pleased to receive a substantial donation to the Cunard Archive from the founder of the Cunard Steamship Society, John Langley.
As a life-long Cunard collector and historian this opportunity is an assurance that much of my life's work will be preserved for future generations.

John Langley Q.C.
Born in Halifax, Nova Scotia, the birthplace of Samuel Cunard, Langley's passion for maritime history began at a young age. As a boy he was influenced greatly by a family friend, Doug Gordon, who was a prominent Passenger Manager for the Cunard Line in Canada.
After a successful career in Law, Langley has donated much of his time to research and writing on the subject of Cunard history. He is the author of Steam Lion, the definitive biography of Sir Samuel Cunard, and lectures extensively aboard Cunard liners and other cruise ships.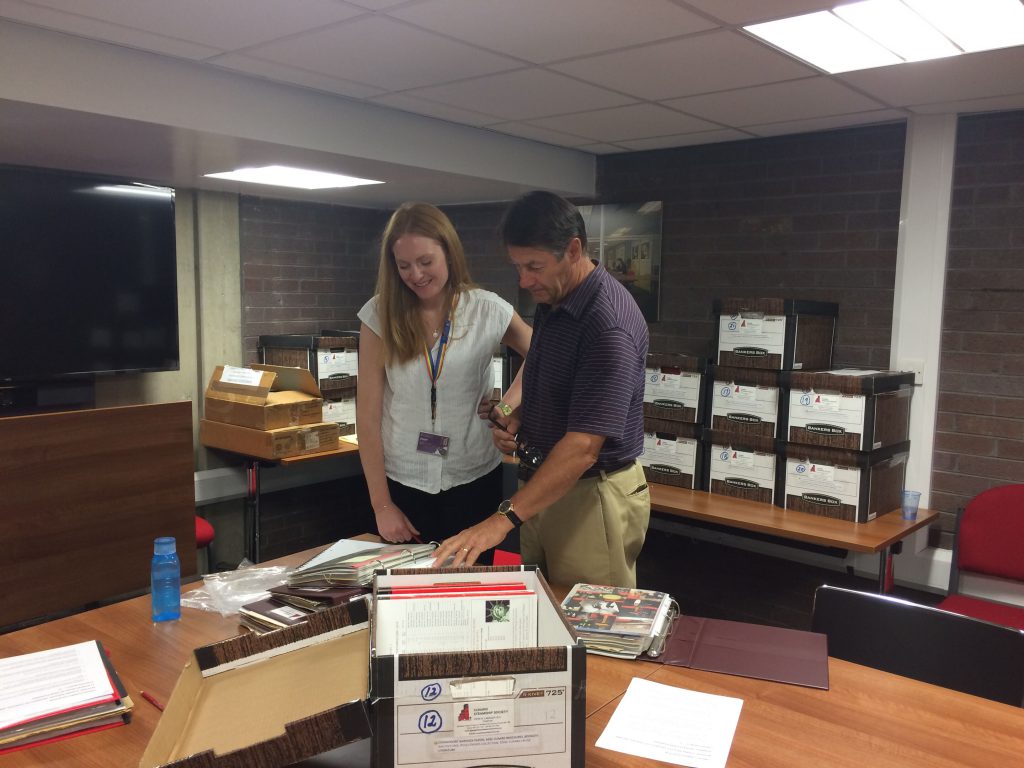 John Langley's collection reflects his life-long interest in the the rich history and proud tradition of the Cunard Steamship Company. It largely comprises ephemera dating from the late twentieth and early twenty-first century, with items such as menu cards, cruise leaflets and newspaper cuttings.
The material will be catalogued within the 'Related Collections' series and be made available to the public.
…
More information about the Cunard Archive and how to access it can be found on the University of Liverpool Special Collections and Archives website: https://libguides.liverpool.ac.uk/library/sca/cunardarchive