Twenty-eight architectural drawings from Norah Dunphy's time as a student at the University of Liverpool and in employment in the North-East have recently been added to the University Archive.
Norah Dunphy was a student of the Liverpool School of Architecture. Graduating in 1926, she was the first woman to obtain the degree of Bachelor of Architecture in the country. She studied architecture under Professor Charles Reilly and obtained a first-class certificate in civic design under Professor Abercrombie. Norah Dunphy was also the first woman in the country to be employed as a town planner, appointed as Town Planning Assistant to the Tynemouth and North Shields Corporation in 1931.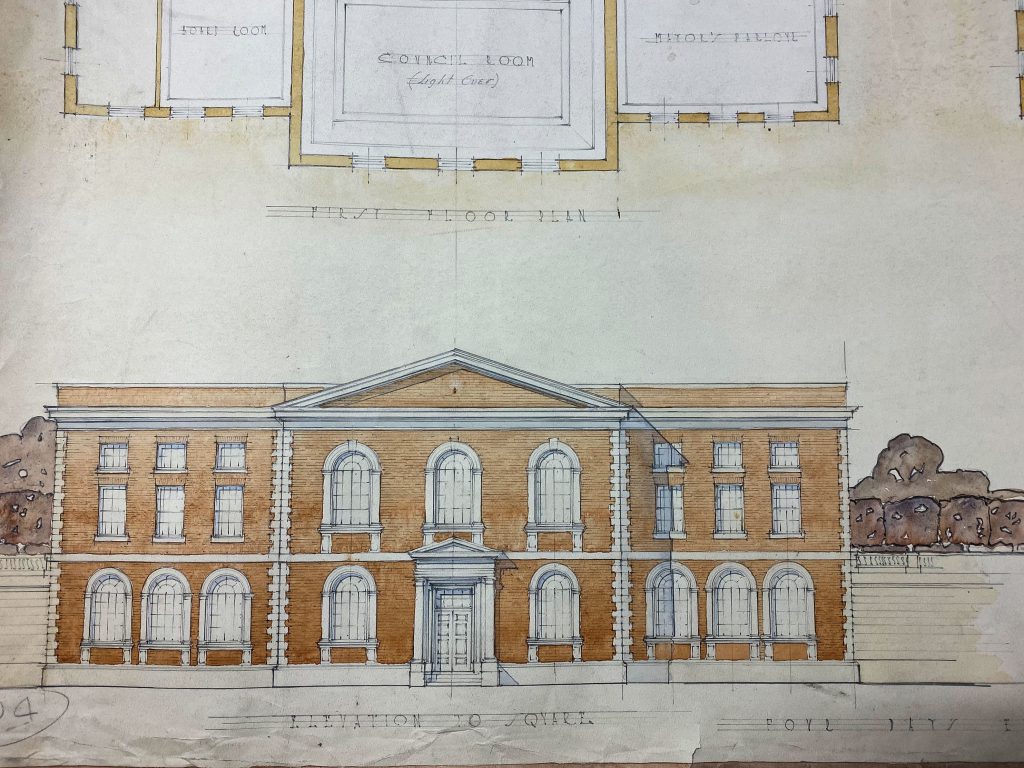 The drawings were donated by Norah Dunphy's daughter, who attended an event organised by the School of Architecture to highlight the achievements of their female graduates ( https://alumni.liv.ac.uk/news/stories/title,1123305,en.html ).
The catalogue for Dunphy's architectural drawings is available online. If you would like to book an appointment to view these drawings, or if you have material that you wish to donate to the University Archive, please email us at scastaff@liverpool.ac.uk.