We have now entered the assessment period at the University of Liverpool, and the Sydney Jones Library is filling up fast. But how many of the students currently passing long hours within the walls of the library have taken a moment of procrastination to consider the man for whom the library is named? As detailed in a previous post on this blog – Sir Charles Sydney Jones (1872-1947) was a successful politician and businessman who took an active interest in education in Liverpool. He was member, Treasurer (1918–1930), and then President, of the Council of the University (1930–1936); and served as University Pro-Chancellor from 1936–1942. Motivated by a staunch belief in the transformational importance of education, Jones was also one of the most important benefactors in the history of the University. Amongst his generous gifts he donated both books and the funds to buy books, and so it is fitting that the Library bears his name. In this post, I hope to look a little more closely at some of those books. In particular, I am interested to uncover the important role Jones played in the formation of University of Liverpool's impressive collection of incunabula (books printed before 1501) and early printed books (in this case, books printed between 1501 and 1540).
Most of the books which Jones donated to the University were not from his personal collection. Rather, acquisitions records and letters in the archive make it clear that Jones was a willing and generous provider of funds to buy books old and new. Indeed, he often took a pro-active role in this respect – personally identifying and purchasing books he deemed befitting of a University, in order that they might enrich the education of the many. In particular, Jones bought books for the University as part of his grand plan to create a leading centre for educational research and teacher training in Liverpool. To this end, he purchased, adapted, and furnished numbers 20 and 21 Abercromby square, before gifting them to the University in the early 1920s. He was clear that this gift must include a "panelled and fitted Library to contain about 9000 volumes and a reading room adjoining", writing that a "well-equipped Library will enable Liverpool to become an important centre of Educational Research" (University of Liverpool archives: D728/4/1). For those familiar with the University, the library Jones created is now the School of the Arts Library, though the books he filled it with are now primarily housed in Special Collections.
As his activities on behalf of the University suggest, Jones had considerable knowledge of the rare books market. Indeed, as well as buying books destined specifically to adorn the shelves of the Department of Education Library, he also bought rare books intended – at least in the first instance – to line his own bookcases. His impressive personal collection included a Nuremberg Chronicle (1493), as well as works printed by Nicolaus Jenson, Aldus Manutius, Johann Mentelin, Wynken de Worde and Richard Pynson, to name but a few. Mostly purchased during the 1910s and 20s, Jones's personal library was eventually also gifted to the University, in the mid-1940s.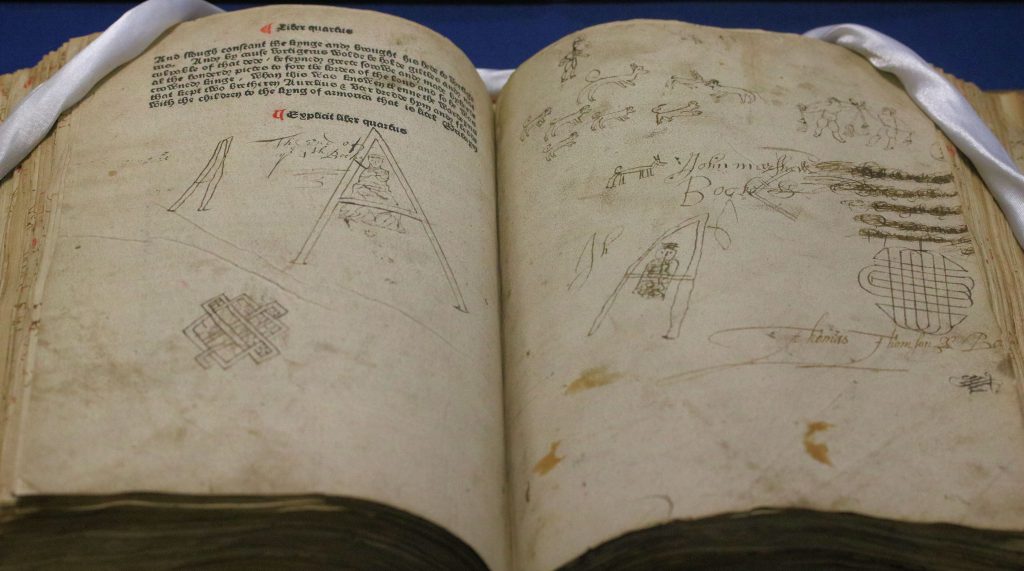 In all, we can thank Jones for around 150 books printed between 1501 and 1540, as well as for 46 incunables (the earliest complete work dating from 1465). These books were purchased from a range of booksellers, including Goldschmidt and Dobell in London, Gregory in Bath and Henry Young in Liverpool. The collection boasts the work of a wide range of early printers, and includes some landmark editions in the history of printing, as well as a number of especially rare early printed books.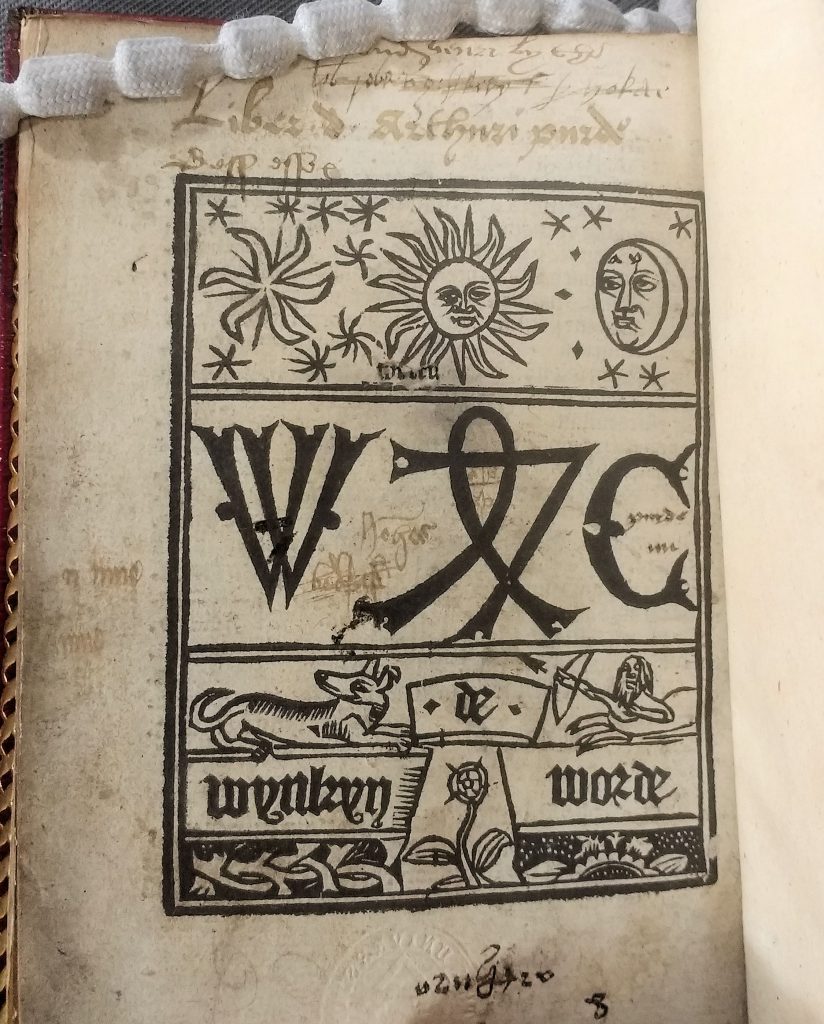 A particular strength of the collection consists in the large number of books printed at the Aldine Press that it contains. As well as donating a number of Aldines from his own personal collection, Jones funded the acquisition of 100 formerly owned by the Rev. Mr. Charles Daniel (1836-1919), late Provost of Worcester College, Oxford, and founder of the Daniel Press. In a letter to his friend and collaborator, Professor Ernest Campagnac, he expresses his "delight" at this acquisition, and his desire to see the books for himself, particularly the "'Politiani': I shall be interested to compare it with my copy for which I paid £15" (University of Liverpool archives: A192/5/2). The total sum paid for the Daniel collection was just £396.
Jones's books are rich in provenance, providing ample evidence of centuries of ownership. Many still contain marks of very early owners – in their early bindings, illuminations and inscriptions. Moreover, a number of the books have spent some part of their lives in the collections of important figures in the history of rare books collecting, including George Dunn, Michael Wodhull, Maffeo Pinelli, Richard Heber, Lord Spencer and Augustus Frederick, Duke of Sussex.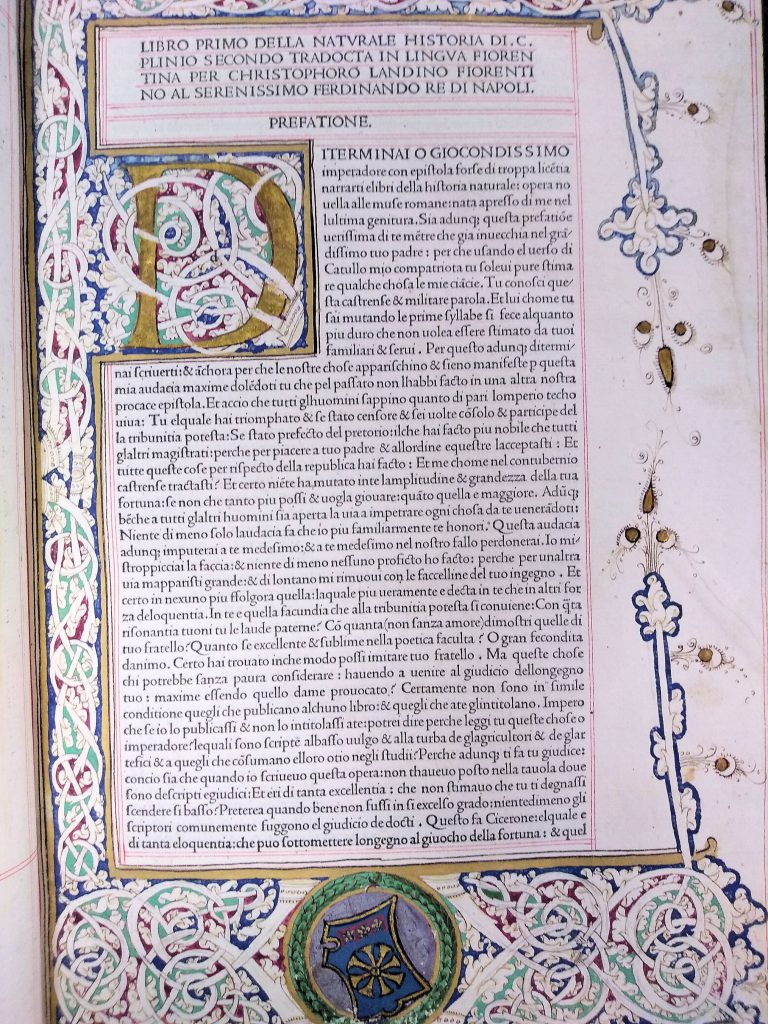 Catalogue records for all of the books donated by Charles Sydney Jones and printed before 1540 have now been updated, and his incunabula have been added to the Material Evidence in Incunabula project.