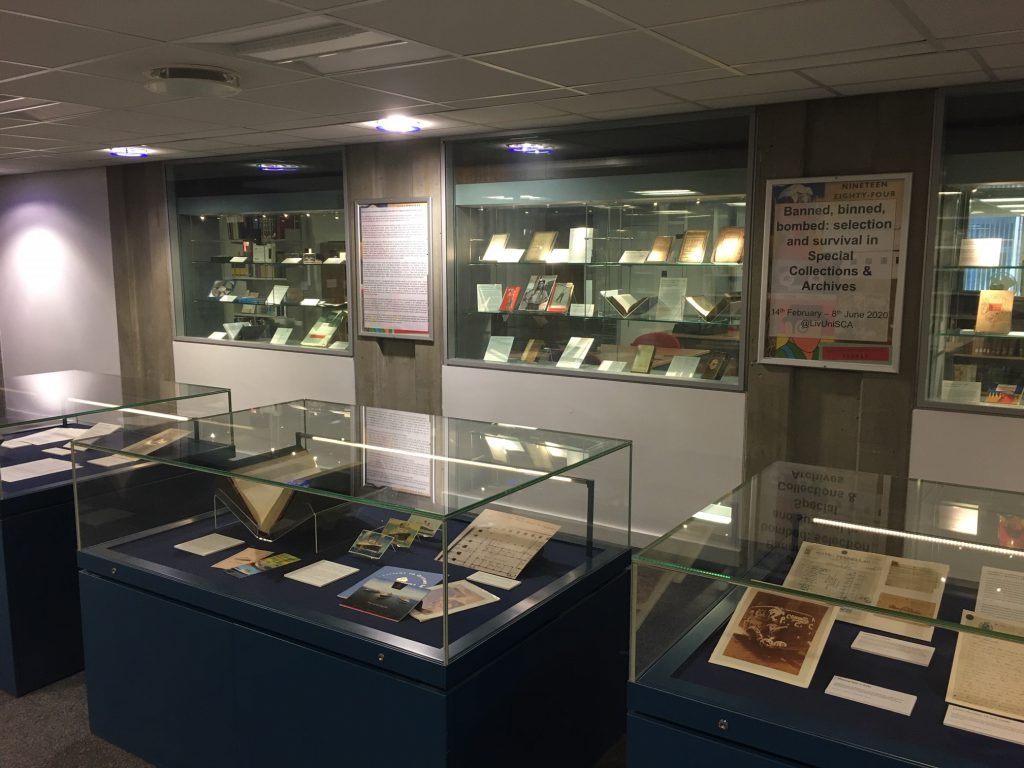 This exhibition is available to view in full online here.
Have you ever wondered why there is what there is in Special Collections & Archives?
Our collections are a fascinating mixture of what survives physical degradation, individual actions, historical events and official censure. But just because something has survived for a long time doesn't automatically mean it has a place in Special Collections & Archives.

The survival of printed books and archival collections usually contains an element of serendipity; a modicum of good fortune which means they have been able to transcend neglect, wilful destruction, environmental dangers and the censure of authority. But there is also the hand of the librarian and archivist in evidence, selecting and preserving through careful management to ensure the items are kept secure and made available for years to come in a way that is appropriate to both the resources available and the intellectual content of the broader collections.

Our new exhibition displays a range of items from the collections to provide an insight into some of the issues we deal with whilst working to ensure our collections are cared for and made available to facilitate your research and requests.

For more information on the exhibition, please see our website here.

Visit us anytime between 9:30am-4:45pm Monday – Friday at the Ground Floor Grove Wing of the Sydney Jones Library to view the display, no appointment is needed. Also, keep an eye on our twitter for information on special events focused around the material used in the exhibition.