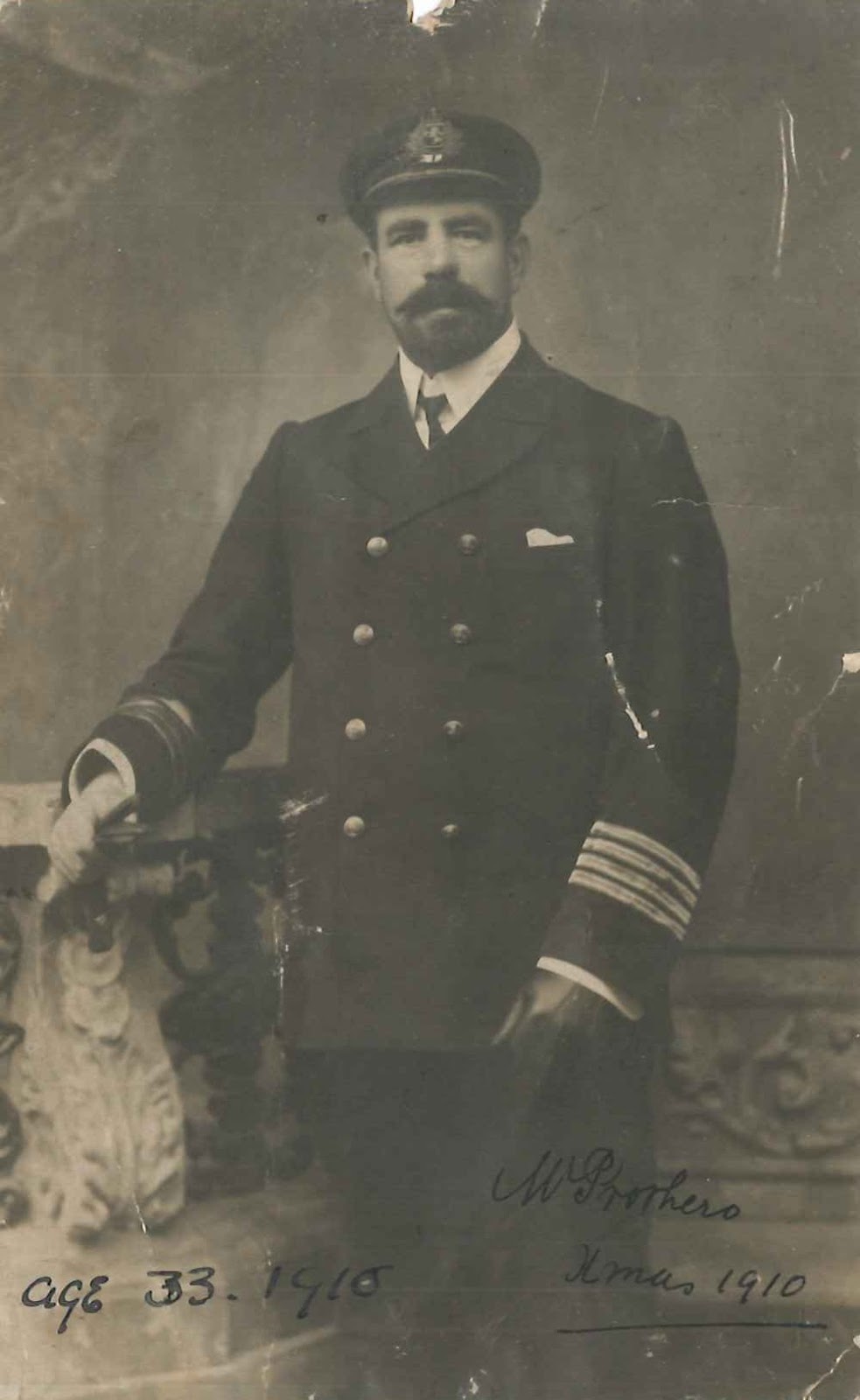 At Christmas time, the Cunard Steam Ship Co. Ltd continued to run Trans-Atlantic voyages and this meant that staff were required to be away from their family and friends during the festive season.
This post card is part of a folder of photographs of Captain William Prothero. He was, at the time of writing this post card, Captain of the S.S. Pavia which was docked at the port of Alexandria, Egypt.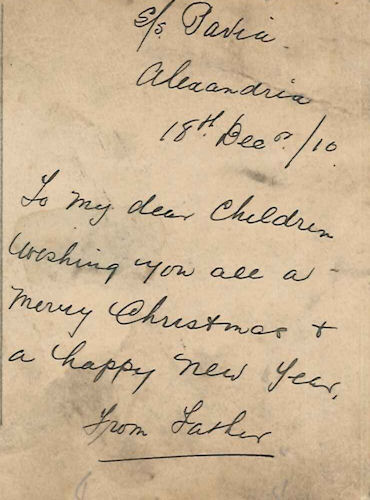 Written on 18th December 1910, when Prothero was aged 33, this post card gives an insight into the realities of being a Cunard staff member traveling all over the world.
He writes to his children in Waterloo, Liverpool wishing them a Merry Christmas and a Happy New Year.