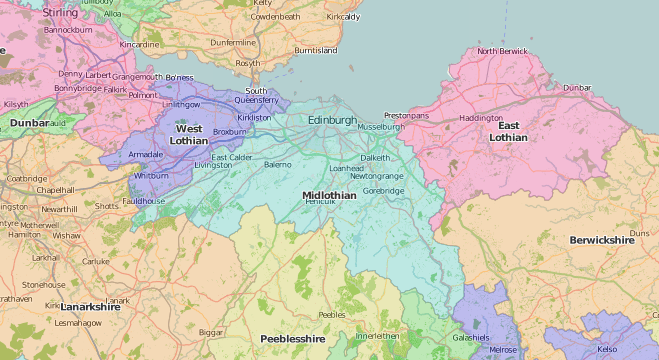 E is for East Coast, from Elgin & Forres, to Edinburgh and Essex
Edinburgh's 500-year-long history of printing and publishing, which pre-dates Speed's Tudor map by a century, is well-represented in Special Collections: in anatomical atlases illustrated by Audubon's Edinburgh engraver, W. H. Lizars (1788-1859), in the Bannantyne Club's Scottish historical works (1831-1896) and in private presses such as Alan Anderson's Tragara Press (1954-2012).
In addition to the city's beautiful books, the beauty of the city itself is celebrated in Edinburgh: picturesque notes (new edition, 1890) by one of Edinburgh famous 'makars', Robert Louis Stevenson (1850-1894), illustrated by etchings and vignettes. Sadly less beautiful, John Hutton Balfour's Flora of Edinburgh (1871) contains not a single illustration.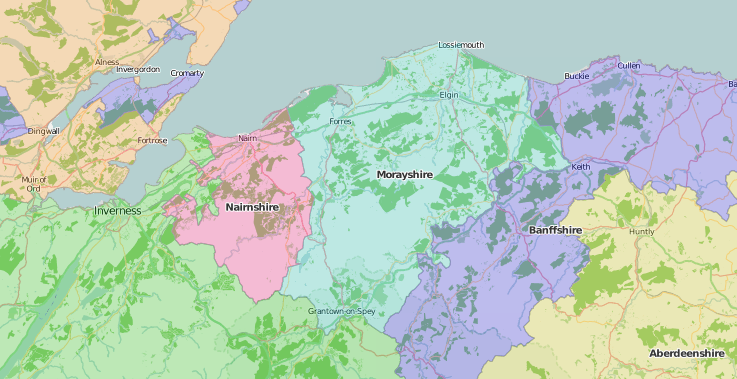 Elgin & Forres, with its complicated boundary, features in two volumes of the Board of Agriculture's General Views (1794), both surveyed by the busy factor, or property manager, James Donaldson: General view of the agriculture of the county of Elgin or Moray, lying between the Spey and the Findhorn, including part of Strathspey, in the county of Inverness and General view of the agriculture of the County of Nairn, the eastern coast of Inverness-shire and the parish of Dyke, and part of Edenkeillie in the County of Elgin and Forres. Donaldson, factor for the Honourable William Ramsay Maule of Panmure, also surveyed Banff and the Carse of Gowrie (Perth) but commends the country around Elgin as, "In general greatly superior, in beauty, fertility, and riches, to any northward of the Grampian mountains"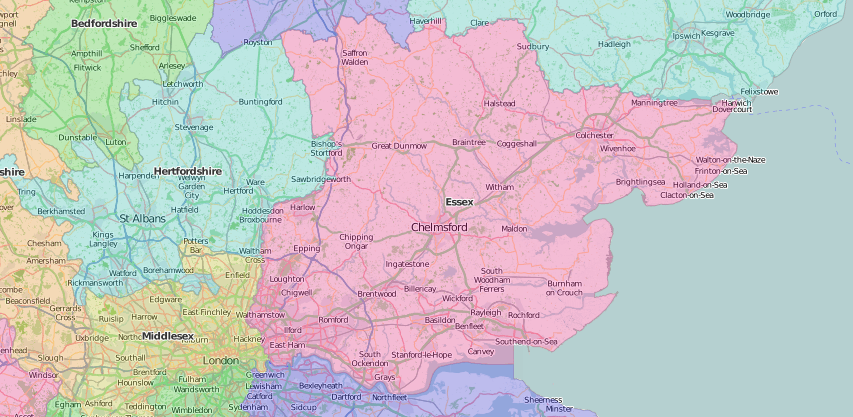 The Essex of Speed's map is a long way from Scotland geographically, historically (the map shows the Roman walls encircling "the most antient and fayre Towne Colchester"), and topographically (no hills on any size, let alone mountains). The county was surveyed in 1794, 1795 and – by Arthur Young – in 1807 for the General Views series; Young comments approvingly on improvements to a chalk quarry; that geology is evident in Essex's first Flora (1862), issued with coloured lithographed plates, and maps. Charles Raymond Booth Barrett's two series of sketches of Essex show a county "not deficient in natural beauty" including that "isolated place", Barking, which "had claims which could not be disregarded". Other artistic celebrations of Essex include the 18th century music of John Arnold (1720-1792): Essex harmony, being a choice collection of the most celebrated songs, catches, canons, epigrams, canzonets, and glees and the 20th century poems of Donald Davie (1922-1995). Davie lived and worked in many countries, but the strong sense of place in his poetry is especially evident in Essex Poems (1969) and in his county-by-county tour of England, The Shires, published as the 1972 Local Government Act's reorganisation of counties came into force in 1974 – both published after Davie had left Britain for America.
Special Collections classmarks:
Edinburgh
Robert Louis Stevenson (1850-1894), Edinburgh: picturesque notes (1890): SPEC SMITH 103)
John Hutton Balfour (1808-1884), Flora of Edinburgh (1871): SPEC Y87.3.108)
Elgin & Forres
James Donaldson, General view of the agriculture of the county of Elgin or Moray, lying between the Spey and the Findhorn, including part of Strathspey, in the county of Inverness. With the means of its improvement . (1794): SPEC Y79.3.291(4) & Y79.3.977
James Donaldson, General view of the agriculture of the County of Nairn, the eastern coast of Inverness-shire and the parish of Dyke, and part of Edenkeillie in the County of Elgin and Forres. (1794): SPEC Y79.3.978
Essex
Arthur Young (1741-1820), General View of the agriculture of the county of Essex. By the Secretary of the Board of Agriculture (1807): SPEC Y80.3.420
George Stacey Gibson (1818-1883), Flora of Essex (1862): SPEC Y86.3.65
Charles Raymond Booth Barrett (1850-1918), Essex: highways, byways, and waterways written and illustrated by C.R.B. Barrett (1892): SPEC Noble D.6.18
Charles Raymond Booth Barrett, Essex: highways and byways (1893): SPEC Noble D.6.19
John Arnold (1720-1792). Essex harmony, being a choice collection of the most celebrated songs, catches, canons, epigrams, canzonets, and glees, for two, three, four, five, and nine voices, from the works of the most eminent masters (1795): SPEC J7.21
Donald Davie (1922-1995), Essex poems, 1963-67 by Donald Davie; drawings by Michael Foreman (1969): SPEC S/PR6007.A667.E71
Map of Essex from wikishire.co.uk CC-BY-SA