Special Collections and Archives (SCA) cares for and makes available in perpetuity the unique and distinctive historic collections of the University of Liverpool. This includes:
To view the full range of collections available at Special Collections and Archives, see our dedicated Collections A-Z webpages.
We are based on campus within the Sydney Jones Library. The department includes a Reading Room and Teaching Room for the use of SC&A material.
Support for teaching
As part of some modules, integrated visits to SCA are provided to allow students to view and interact with primary source materials. The below photograph shows a teaching class for the Children's Literature module (Department of English) which has explored some of the 7000 pre-World War I children's books held in SCA.
Other degree programmes which have provided modules with integrated visits to SCA include Architecture, History, Classics, and Modern Languages. The Science Fiction Studies MA is well placed at Liverpool, with access to the largest catalogued collection of Science Fiction material in Europe.

SCA also supports student placements as part of degree programmes, including the School of the Arts Work Placements Module. The outcomes of previous placements may be viewed in the student placement tag on our blog.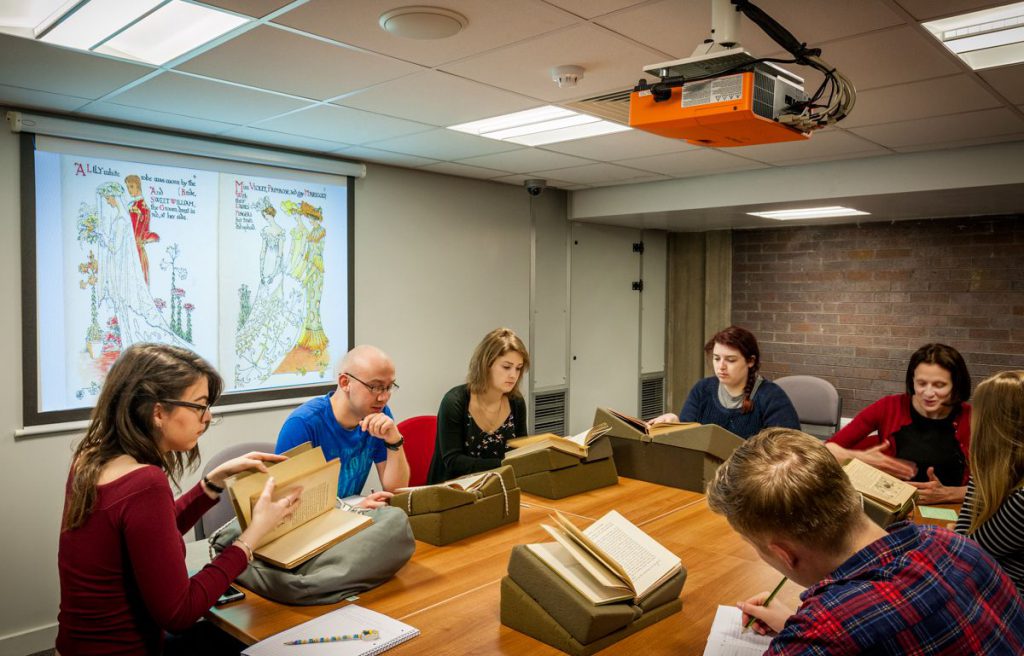 Accessing the collections
SCA material may be viewed by appointment, therefore students are welcome to visit individually to view material for assignments, dissertations, or projects.
The collections have been catalogued and the majority of records are available to search online in the archive catalogue and the library catalogue.
Several of the collections have been digitised, including the Oxyrynchus Papyri. More information on the digital resources may be found on our blog post here. SCA also copies material for individuals upon request via our reprographics service.
Staff are available to reach via email (scastaff@liverpool.ac.uk); we encourage enquiries, so feel free to contact us!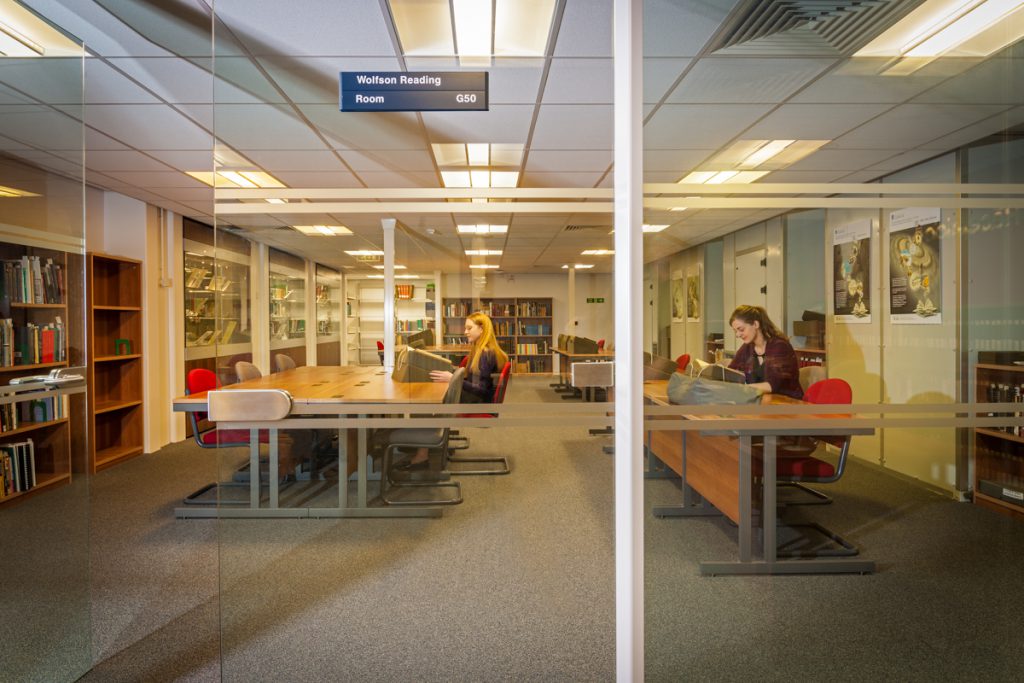 Events and outreach
Students may wish to view some of the special and unique material without a specific research interest, so SCA also offers regular events, displays, and exhibitions – no appointment needed! We usually announce our events on our Twitter, @LivUniSCA.
Our blog, Manuscripts and More, provides regular postings on the collections.
Our current exhibition "Banned, Binned, Bombed: Selection and Survival in Special Collections and Archives" is available to view in full online here.