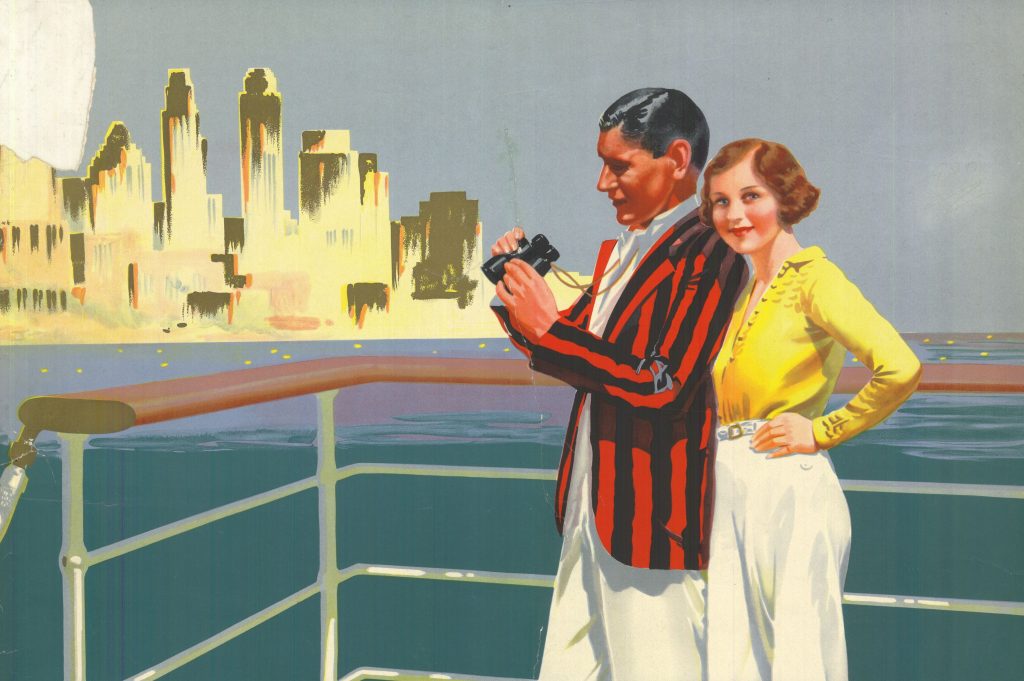 A selection of iconic posters used to promote Cunard Line's services in the 1920s and 1930s is currently on display at the University of Liverpool's Victoria Gallery & Museum.
The `Travel in Style – Iconic Cunard Advertising in the 1920s and 1930s' exhibition features 14 vintage posters that were used by the historic shipping line to advertise its services alongside associated materials including brochures, menu cards and collectable souvenirs from the era.
Cruises became an increasingly important part of Cunard's business in the 1920s and 1930s.
The colourful and elegantly designed posters were used to evoke the glamour, excitement and safety that a new generation of travellers could expect from travelling with Cunard.
The posters and materials on display are part of the Cunard archive that is held by the University of Liverpool's Special Collections & Archives (SC&A).
Siân Wilks, Cunard archivist for the Special Collections and Archives at the University of Liverpool, said: "The exhibition is a wonderful opportunity for the public to see these original Cunard travel posters, which due to their size and fragility are not normally on display. Their beautiful designs and eye-catching colours are timeless and provide an insight into the way Cunard advertised its services during the 1920s and 1930s."
Lee Powell, Vice President of Brand and Product at Cunard, said: "Cunard is world-renowned for inventing the golden era of ocean travel and this exhibition beautifully showcases the timelessness of our brand. Luxury, sophistication, and glamour are rooted in our DNA and these core values are as important to today's guests as they were to travellers 100 years ago. Whilst we cherish our heritage, we also use it as inspiration for forward-looking ideas when we plan for the future. Queen Anne is the next in a fine line for Cunard and she will be bursting with breath-taking moments around every corner; all of which contain subtle references to our history."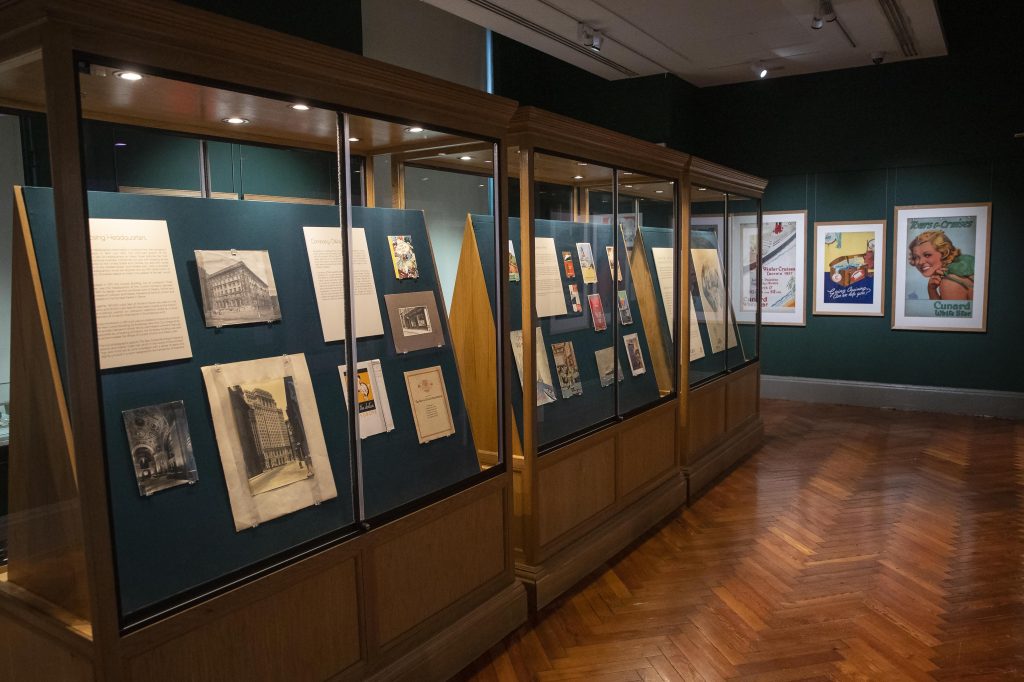 Cunard's headquarters were based in Liverpool from the company's inauguration in 1840 until 1967. The University acquired the Cunard archive in 1972 when Cunard relocated its headquarters to Southampton from Liverpool. Fearing it could be broken up and loose its identity, the University was chosen as an appropriate repository. It also includes the Cunard Associated Deposits, a collection of items deposited by individuals with personal connections to the company.
`Travel in Style – Iconic Cunard Advertising in the 1920s and 1930s' runs until the end of the year.
The Victoria Gallery & Museum is open Tuesday to Saturday, 10am – 5pm and admission to the exhibition is free.
For further information visit: https://vgm.liverpool.ac.uk/ or follow the VG&M on Instagram, twitter or facebook.