Janet Gnosspelius (1926-2010), who died five years ago this month, left a generous bequest to the University Library. Included in this were twenty-five titles by Arthur Ransome (1884-1967), the man her mother – Barbara Collingwood – might have married. Many of these are first editions inscribed by the author to Barbara before and after her marriage. The Ransome books unfortunately became separated from the donation before it reached the Library and were thought lost. They have recently been traced – just in time for the anniversary of Janet Gnosspelius's death.
Dating from 1904 to 1962, the collection spans Ransome's literary life and wide-ranging interests, from his impoverished start in London (The Souls of the Streets & other little papers,1904) to his eventual fame as the author of the Swallows and Amazons series. It includes the study of Oscar Wilde (1913) for which Lord Alfred Douglas sued Ransome for libel, the works drawn from his six years in Russia, where he worked as a secret agent for M16 (Russia in 1919, and The Crisis in Russia, 1921), the log of a sailing holiday in the Baltic after his move to Estonia, where he lived with and eventually married Trotsky's secretary ('Racundra's' First Cruise,1923), and one of his last books on another lifelong passion (Fishing, 1956).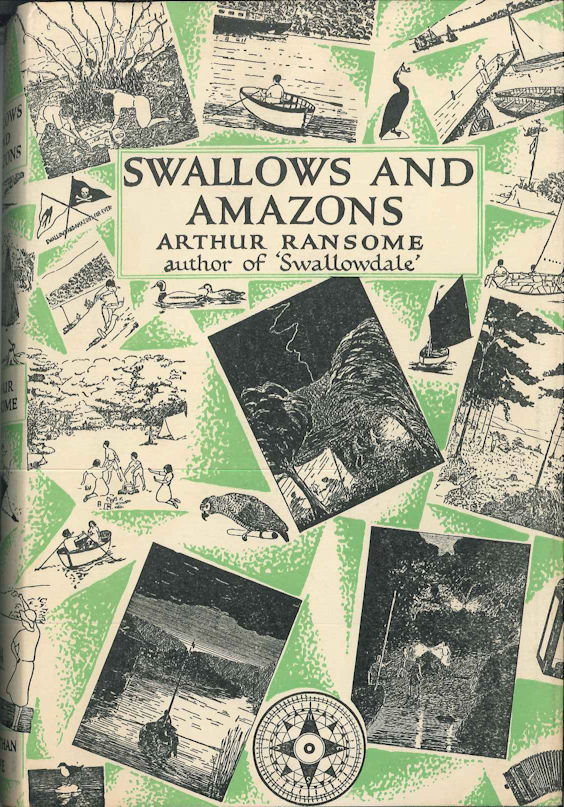 Of the twelve books in the Swallows and Amazons series, the Gnosspelius collection includes inscribed first editions of Swallows and Amazons (1930), Swallowdale (1931, dedicated to "Janet, with love from Uncle Arthur"), Peter Duck (1932), Winter Holiday (1933), Coot Club (1934), Pigeon Post (1936 – the first winner of the Carnegie Medal for children's literature), and We Didn't Mean to go to Sea (1937), and 1960s editions, with original dustjackets, of Secret Water, Missie Lee, The Picts and the Martyrs, and Great Northern?. The only missing title – The Big Six – is held in a first edition as part of the Oldham Children's Book Collection.
The reunited Gnosspelius books now number 100, and are being catalogued and made available for consultation in Special Collections & Archives.