"I can see he's not in your good books," said the messenger.                                                                                                                                                                                                                                                                                     

"No, and if he were I would burn my library."
(Much Ado about Nothing, William Shakespeare)
On the 23rd April, a literary date famed for being Shakespeare's birthday, World Book Night will take place for the fourth year running. Since its inception in 2011, World Book Night, with the assistance of volunteer 'givers' has been responsible for issuing thousands of free books to individuals who lack the opportunity to read, whether it be because they do not have access to books or are unaware of the enjoyment that can be gained from reading. It is no coincidence that the organisers of this event have chosen this symbolic date to celebrate the reading and giving of books.
One of the twenty titles chosen for World Book Night 2014 is 59 Seconds, a self-help book written by Professor Richard Wiseman. At first glance this may seem like an unusual choice of book when contrasted with other selected titles, such as After the Funeral by Agatha Christie or The Boy with the Topknot by Sathnam Sanghera. Importantly however the range of books selected encompasses a variety of genres, demonstrating the accessibility of literature and the notion that there really is something for everyone. 59 Seconds is for example described as being 'easy to dip in and out of' and providing 'simple but effective solutions to every day problems'.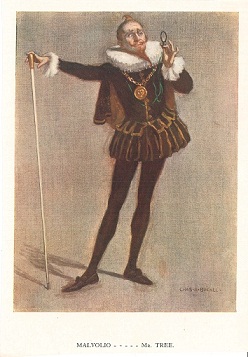 As previously mentioned World Book Night shares the 23rd April with William Shakespeare. It is appropriate then to devote this post not only to the celebration of reading but also to commemorate the birthdate of one of the greatest playwrights. Many Shakespeare Collections are held in Special Collections and Archives, containing numerous items of significant interest. The R. G. Morton Collection is particularly enagaging as it holds the second folio of Shakespeare amongst other literary treasures. The Lilian Hall Shakespeareana Collection and the Gerald Henry Rendall Collections are equally unique and intriguing, encompassing Shakespearean ephemera, annotated books, and numerous pamphlets.
More information about World Book Night and how to get involved can be found on their website. In addition to the previously mentioned Shakespearean material in our Special Collections and Archives, our online catalogue can be searched to find further items of relevance to the playwright.
Lorna Goudie – Library Assistant