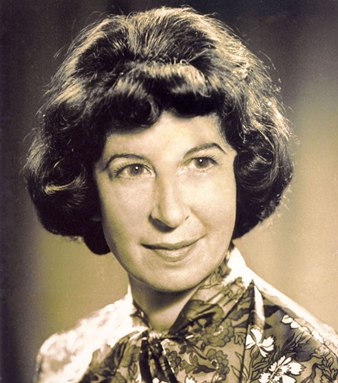 The papers of Kenneth (1912-1973) and Miriam (1920-2010) Allott have now been catalogued and are searchable on the University of Liverpool Special Collections & Archives website.
The Allotts were both former English professors at the University of Liverpool, as well as renowned writers and literary scholars. They met whilst at the University and were married 63 years ago this month, on 1 June 1951. Kenneth was appointed to a professorship, the A. C. Bradley Chair in Modern English Literature, in 1964, a role that Miriam would succeed him in after his untimely death just nine years later. This appointment made her the first female professor in the English department, and only the second woman in the University to hold a position as Chair. Later on in life she reflected that whilst she was at first reluctant to apply for Kenneth's former role, she felt 'pleased and privileged to be allowed to carry on in and with his name.' Soon after Kenneth's death she established a lectureship in poetry at the University in his memory, something which still continues to this day; this event has seen Liverpool host talks from the likes of Seamus Heaney, Andrew Motion, and Kathleen Raine.
The Allott collection contains a wealth of material relating to their academic careers at the University, including a substantial number of lecture notes. There is also a significant amount of material on the literary works produced by the Allotts from the 1930s onwards. Miriam published extensively throughout her life, producing numerous books, essays, and articles on John Keats, Elizabeth Gaskell, E. M. Forster, and the Brontë sisters. The Allotts also shared a passion for the Victorian poet Matthew Arnold and between them produced several editions of his work. Kenneth was a well-respected published poet, and also co-wrote several plays with friend and playwright Stephen Tait. One of these plays, first shown in Cambridge in 1950, was an adaptation of E. M. Forster's novel, 'A Room with a View'; letters from Forster, retained in the archive, indicate the 'immense admiration' he felt for this play. Letters to the Allotts from various literary greats, including Graham Greene, Siegfried Sassoon, and Kingsley Amis, also feature amongst the abundance of correspondence kept by the couple.
The archive also includes some personal material which sheds great light on the personalities, convictions, and aspirations of the Allotts. During the Second World War, Kenneth, at that time working as a schoolmaster in London, applied to a local tribunal for exemption from fighting as a conscientious objector. A copy of his (thankfully successful) application survives, and reveals not only his strong pacifist stance but his passionate regard for education, something he demonstrated throughout his life:
'It is a miserable business to shut myself off from the mass of one's fellow countrymen, to know that one is likely to be regarded as a shirker or at least a crank, but my conscience tells me that it is my duty to refuse any kind of war service absolutely….The best service I can perform now is to continue the job at which I am most skilled and which I believe to be of paramount importance for the future, the work of educating people to cherish decency, humanity, love of their fellow beings, and the higher values of civilisation. This is a loyalty I can serve.'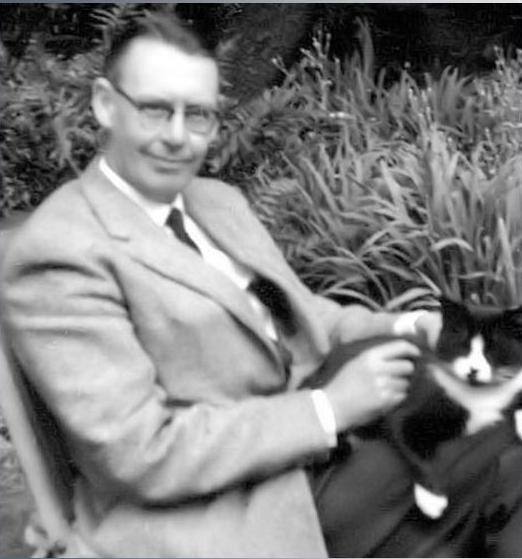 The Allotts are still celebrated in the University today. As well as the Kenneth Allott Lecture the University hosts the Miriam Allott Visiting Writers Series. This year also saw the launch of the Allott Room, situated in 19 Abercomby Square.
Josette Reeves, Archives Cataloguer