As the Ashes summer continues we highlight some of the cricket-related items held within Special Collections & Archives.
One of the books in The Badminton Library of Sports and Pastimes series (manuals offering guidance on various activities) focuses on cricket. It was co-written by A. G. Steel, a Liverpool-born all-rounder who played for Cambridge University, Lancashire and England; he scored the maiden test century at Lords in 1884. Various others wrote individual chapters, including W. G. Grace.
The volume, published in 1888, is packed with advice and illustrations, with various chapters focusing on batting, bowling, fielding, how to score, and the art of training young cricketers. A whole chapter is dedicated to 'The Australians,' ending with the lamentation that the meetings between the two sides have:
been too much laboured, and we in England are now weary of these continued invasions, not because the Australian players are unpopular with us at home, but because we want some rest and time to turn our attention to domestic cricket affairs.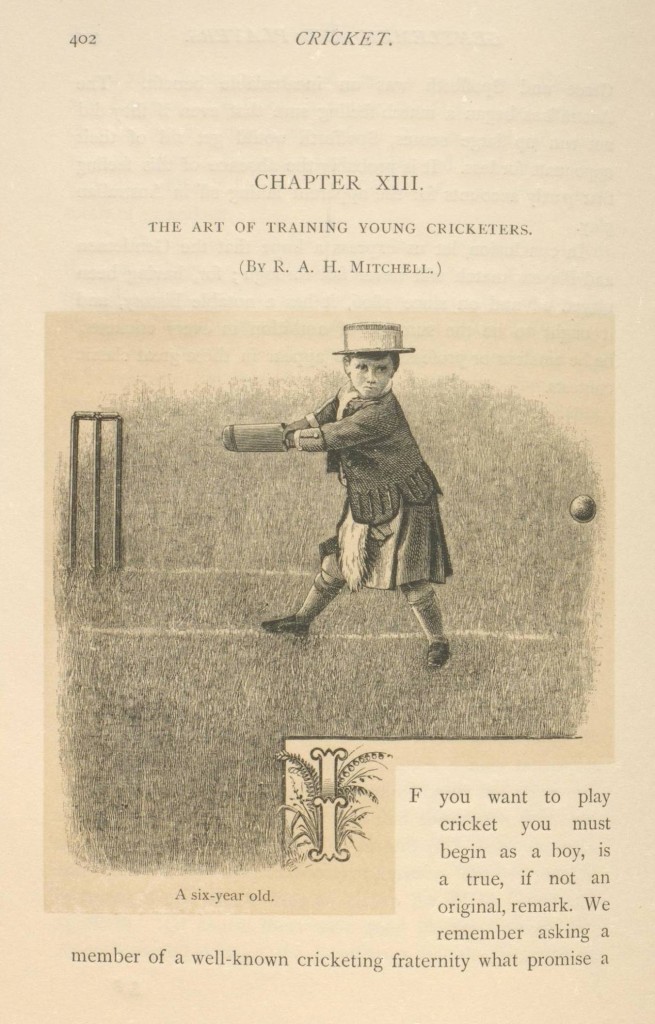 Cricket Songs (1890) by poet Norman Rowland Gale, contains a number of wonderful verses, with titles such as 'Chuck Her Up!', 'O Bowler, Bowler', and this effort, 'Rub It In!'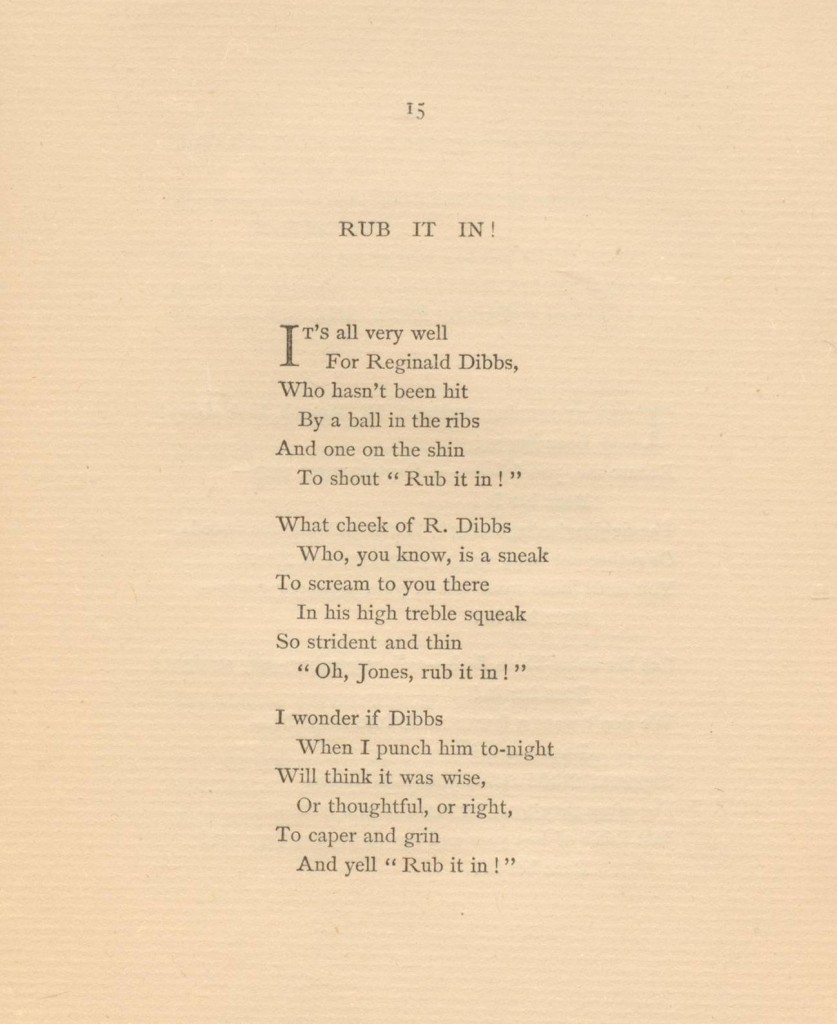 The book is dedicated to 'Frisk', clearly a fellow cricket-lover, as the author reminisces that:
these Cricket Songs remind me of summer days when you and I blocked, bowled, hit and ran as partners in that great game which even now exercises its dominion over our stiffer backs and slower muscles.
SC&A also holds photographs of various cricket teams in the University Archive. The following are just a selection, showing some of the earliest teams connected with the university.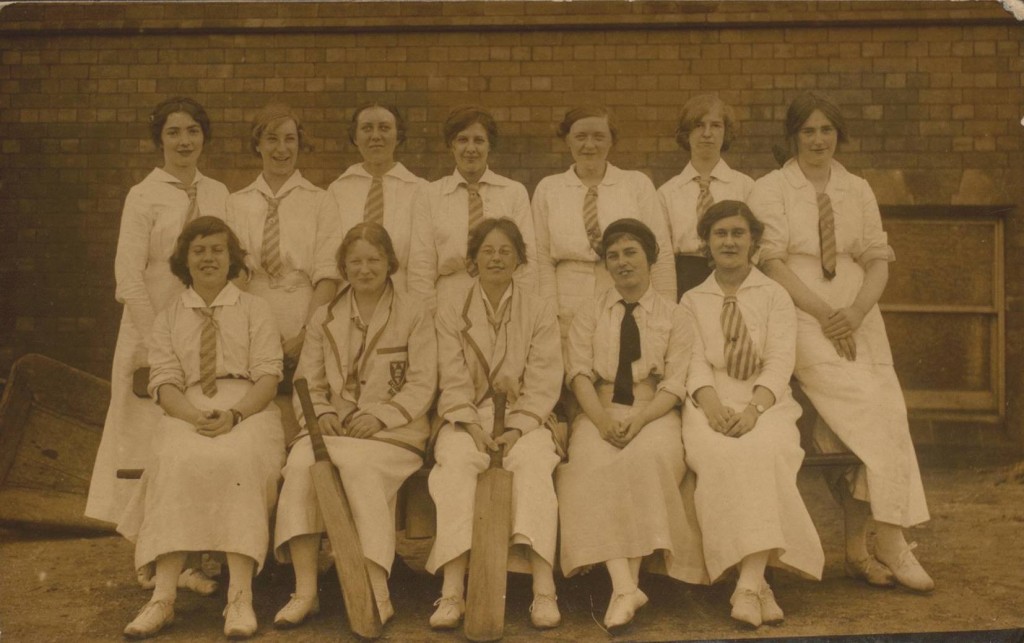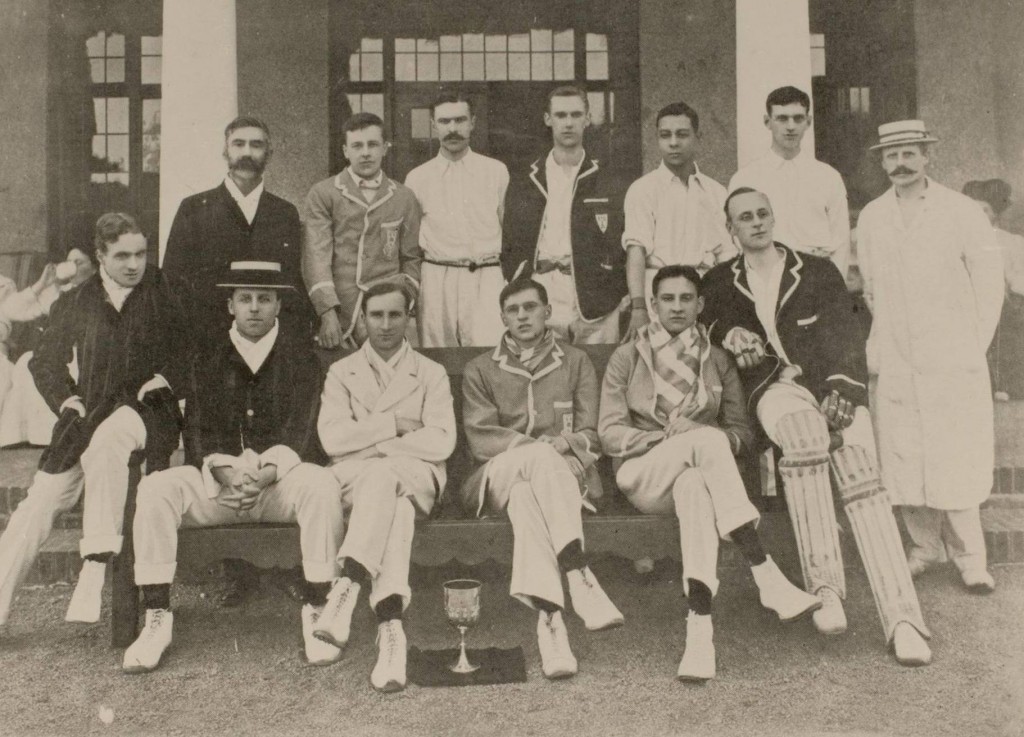 1931 was a particularly successful season for the University of Liverpool men's team. The non-playing secretary and scorer, Arthur Brack, donated his score book to SC&A, along with a document outlining his memories of the season. Writing in 1984, he recalled:
There must have been some dull and rainy days in the early summer of 1931 but like the sundial my memory has recorded only the sunny hours. Looking back over 53 years it seems to have been a succession of games played in perfect weather. Perhaps this is because it was such a remarkably successful season. Of the 16 games played only two were drawn and of the 14 finished 13 were won, and that brought us the Christie Cup, the Northern Universities Championship and the U.A.U. Championship as well as good wins against strong club sides.
After beating numerous teams including Sheffield, Manchester and Leeds, Liverpool were victorious in the final against Reading on 7th July 1931, winning by 3 wickets to become the Universities Athletic Unions champions.