Following on from the historic events of the summer, the University of Liverpool Library has organised a lecture by Eric Flounders, Public Relations Manager at Cunard for 27 years, on the illustrious history of the company. The lecture will take place between 6pm and 7pm, and will be followed by a wine reception in the Museum's Waterhouse Café.
Eric Flounders was appointed Public Relations Manager at Cunard Line, a post he held for 27 years until his retirement in 2011. He lectures about Cunard history on board the company's ships, and is the co-author of QE2: Forty Years Famous (2007), and The story of Cunard's 175 years: [the triumph of a great tradition] (2014).
This event is free, but booking is essential. Please register here: http://www.eventbrite.co.uk/e/cunard-175-a-voyage-through-history-public-lecture-wine-reception-tickets-18569039497
Attendees will also have the opportunity to visit an exhibition of original Cunard posters currently on display at the Victoria Gallery & Museum until 19th December 2015. These posters form part of the Cunard Archive held at the University of Liverpool Library, Special Collections & Archives.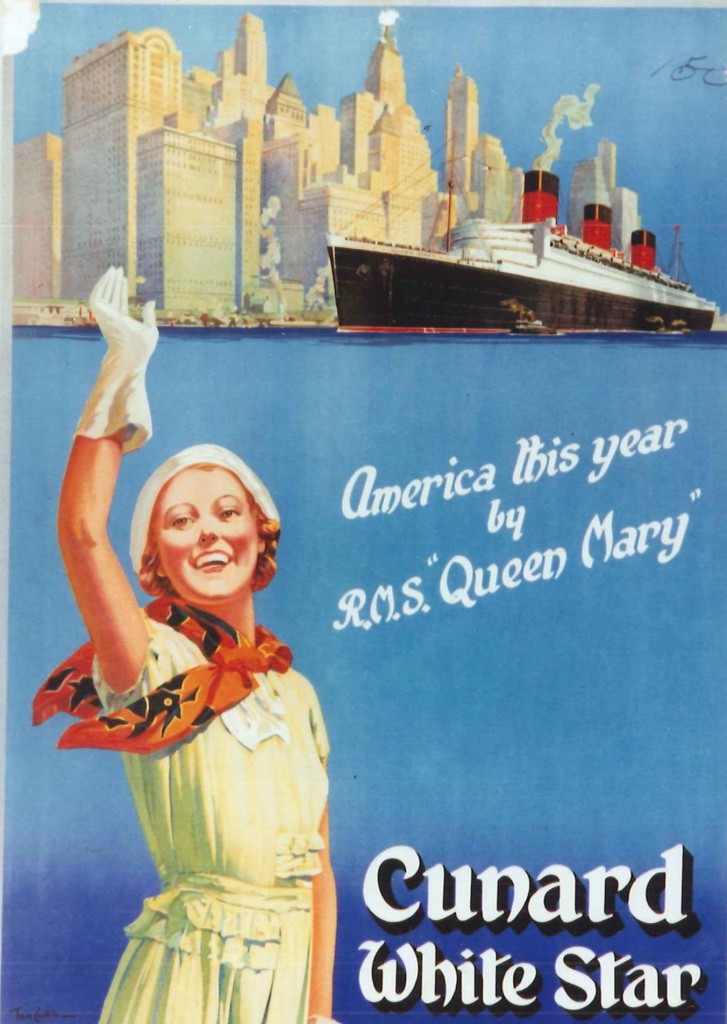 Posters from the Cunard Archive
Cunard used a variety of ways to promote its shipping services, including brochures, films and articles. One of the most visual methods was posters. Those used in the exhibition are examples of posters used in Cunard's sales offices throughout the world. The glamour, excitement and safety portrayed in these posters would have informed potential travellers what they could expect from travelling with Cunard.
Their vibrant colours and attractive designs are typical of the advertisements used by Cunard during the interwar period; often reflecting the changing expectations of travellers and the growing emphasis on cruising. Although the dates of the posters are not known, similar designs have been used in brochures from the 1930s.