As part of the 2015 Explore Your Archive campaign, this post looks at the David Owen Archive and reveals the scope of material we hold that can be consulted for research. Lord David Owen was a prominent political figure in the later 20th century for both the Labour Party and the later founded Social Democratic Party. Lord Owen has had a varied political career, from Minister of Health 1974-1976 to Minister of State for Foreign Affairs and Secretary of State for Foreign Affairs 1976-1979, these rolls fulfilled under the Labour Party. Prior to co-founding the Social Democratic Party in 1982 with the 'Gang of Four', including Baroness Shirley Williams. Later Lord Owen was leader of the SNP from 1983-1987.
The archive contains papers relating to Lord Owen's early life as a medical student at Cambridge University through to his retirement from political parties before he stood in the House of Lords as an independent social democrat. Lord Owen was Chancellor of the University of Liverpool from 1996 until 2009. Lord Owen thus chose the University of Liverpool in which to place the initial material of his archive during his chancellorship. Lord Owen has published many books and is still politically active. Currently Lord Owen is reflecting his policies and beliefs from his time as Health Minister in 1974 in his active role in the NHS Reinstatement Bill 2015 Campaign. Lord Owen also still campaigns for international peace relations, showing his steadfastly held beliefs throughout his entire political career. The archive not only allows researchers a unique insight into the evolving and developing personal and professional life of a politician; but also gives a snapshot of a country's political attitude in context.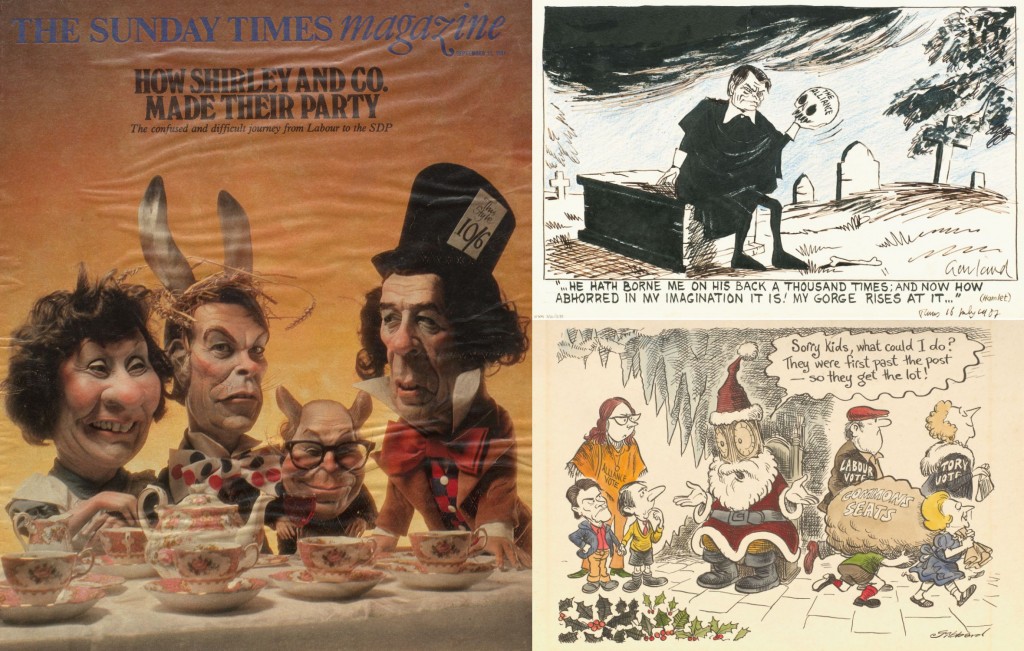 The David Owen Archive is fairly comprehensive – material ranges from personal correspondence to notes on draft parliamentary bills. One of the many research uses of the archive is the study of schisms in political parties exemplified by Owen's personal and professional transition from the Labour Party to the SDP. With a signed copy of the Limehouse Declaration of 1981 and drafts and correspondence leading to its finalisation, a clear narrative can be seen for the process of political change in British politics.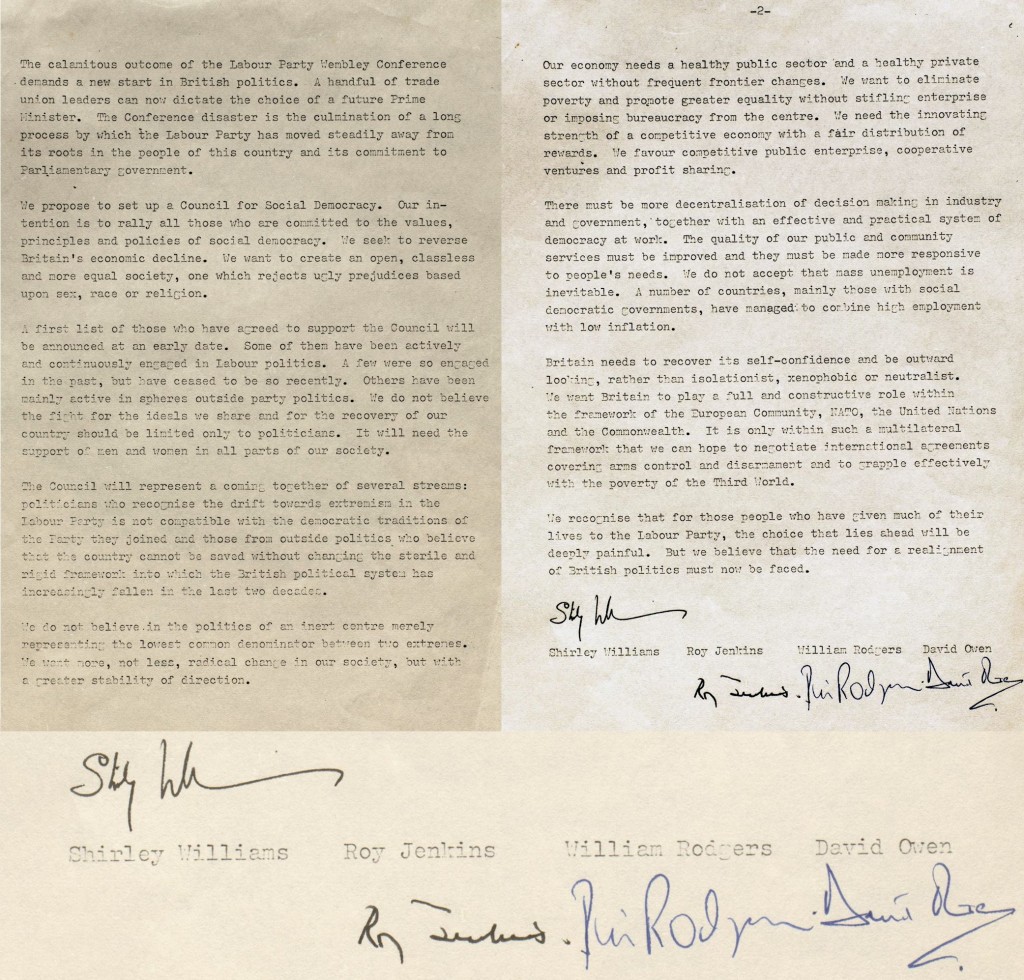 Furthermore, the David Owen Archive can be used to examine the establishment of new parties in British politics, especially relating to liberal beliefs. The papers relating to Owen's co-founding of the Social Democratic Party show both support and criticism for the political move, thus reflecting the more private and back of house scene of politics through correspondence – something not often released into the public world of national politics.