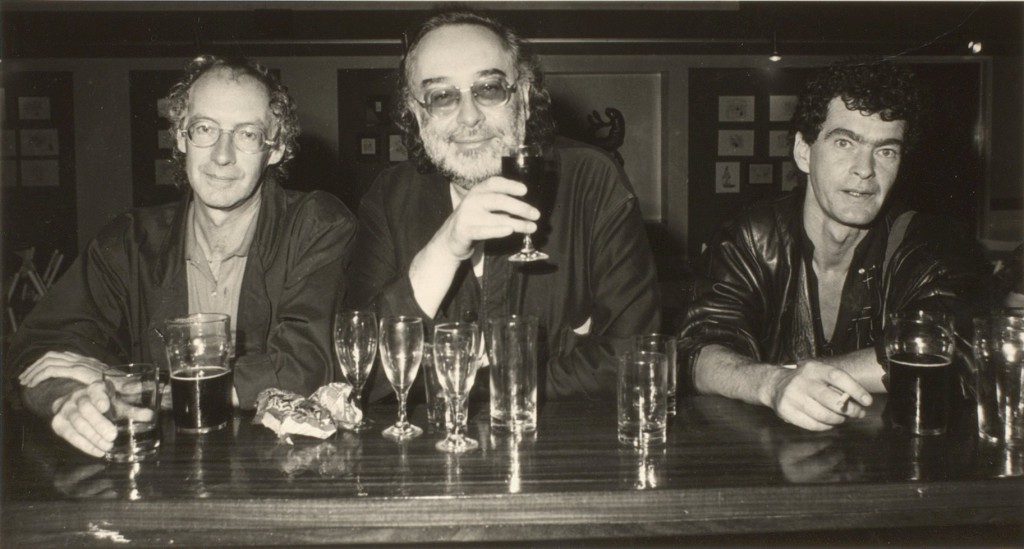 Influenced by the success of the Beatles and the resultant media interest in Liverpool, the heady days of the mid-1960s saw Penguin Books take the decision to devote a volume of their prestigious Penguin Modern Poets series to three virtually unknown young writers. The Mersey Sound's optimistic print run of 20,000 copies was expected to last ten years. Published in 1967, it sold out in three months, and went on to become the one of the bestselling poetry collections of all time.
As fresh, exciting and irreverent as the decade itself, the anthology "brought poetry down from the dusty shelf and onto the street". The three voices of Adrian Henri, Brian Patten and Roger McGough, known popularly as the 'Liverpool Poets', were key figures in the city's burgeoning underground culture. Linked by art schools and cultural happenings rather than academia, each poet has their own individual style, but are united in their influences and the immediacy of their subject matter and language. Their popularisation of poetry, and interest in its connection with art and music, marks an important development in post-war poetics, and lent a peculiarly English (and indeed Liverpudlian) twist to the Beat movement. As former Poet Laureate Andrew Motion has written, "The Liverpool poets are important because the early appearance of the work marked an unusually dynamic and original movement in British poetry, and because their continuing achievement has been loved by a large public".
Fifty years since The Mersey Sound was first published, we are celebrating the enduring popularity of Adrian Henri, Brian Pattern, and Roger McGough with a Special Collections and Archives exhibition. The notebooks, typescripts, artwork, posters and photographs, taken from our archives, and collected by the poets themselves, piece together the story of the three unique poets from Liverpool and their rise to national acclaim.