For Valentine's Day this year, we're highlighting five love-themed items in Special Collections & Archives…
John Wyndham's poems for Grace Wilson
Science-fiction author John Wyndham is best known for his novels, including The Day of the Triffids (1951) and The Midwich Cuckoos (1957), but he also dabbled in poetry. His archive features several verses, most of which he wrote for Grace Wilson. They married in 1963, though they had been partners for around 30 years by the time they tied the knot.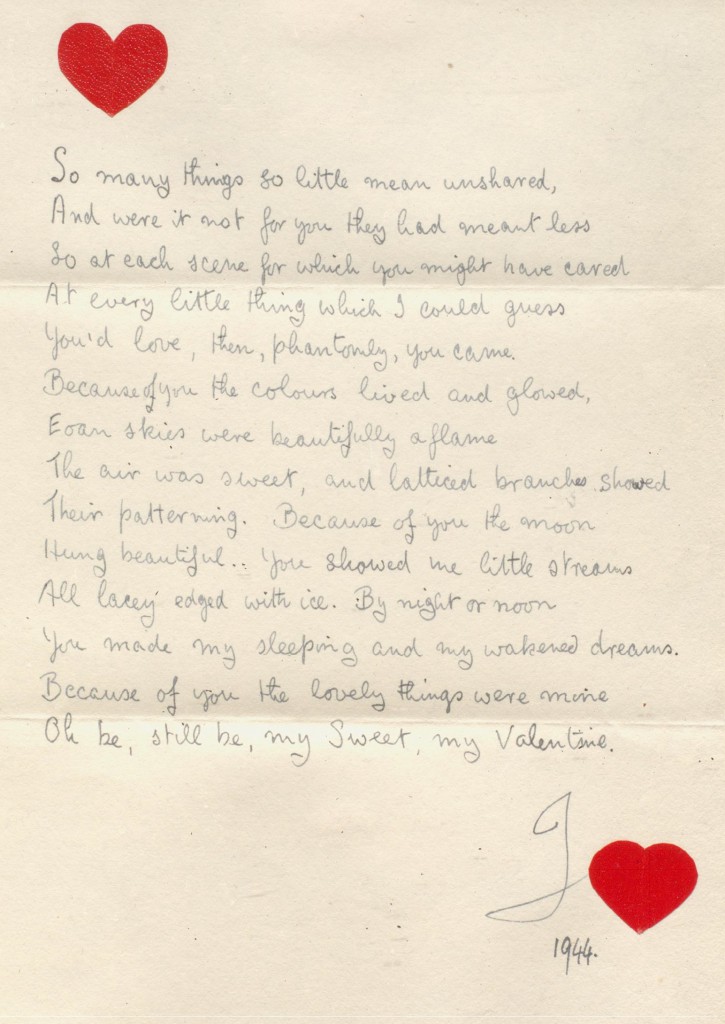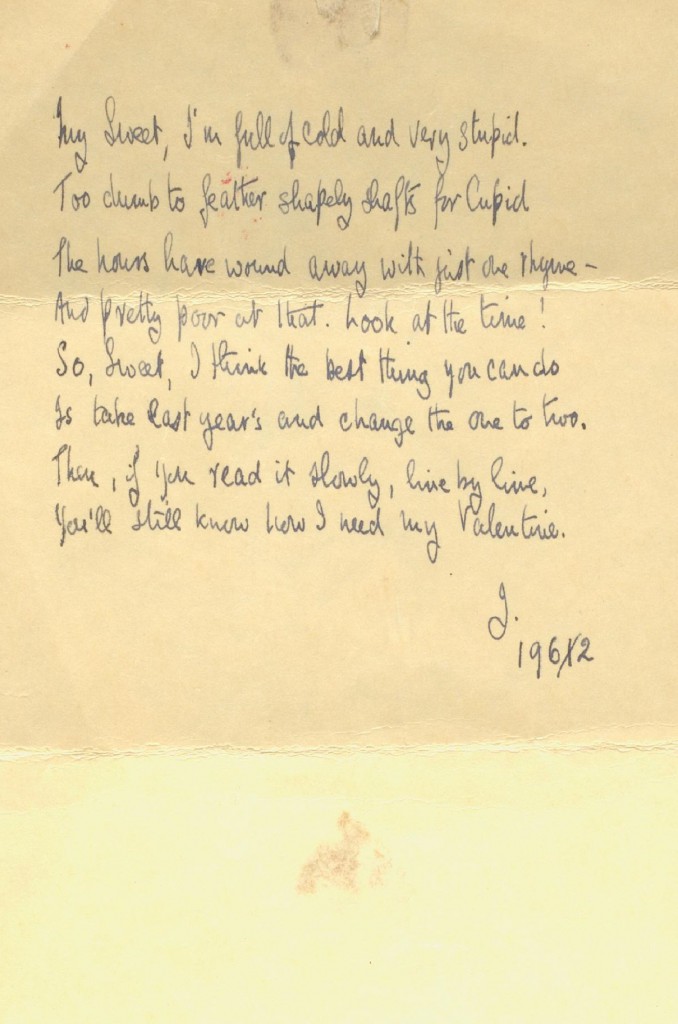 Love Letter from George James Boswell to Hannah Chason
Percy Boswell was Professor of Geology at the University of Liverpool, 1917-1930, and his archive collection mostly consists of his academic and professional papers, such as essays, notes and correspondence. However, this letter, from Boswell's great-grandfather George James Boswell, has also survived. It is addressed to Hannah Chason and is an ardent expression of Boswell's love. He describes how his sincere friendship has 'ripened into an affection of a more tender nature,' and reassures her of his 'perfectly honourable' intentions, before proposing marriage. And marry they did, in 1855.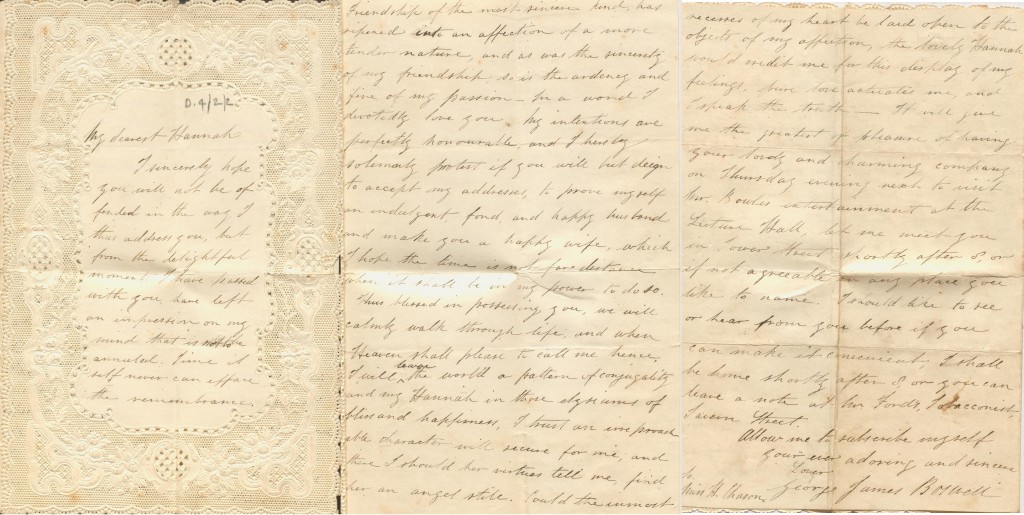 The Quiver of Love: A Collection of Valentines Ancient and Modern
Published in 1876, The Quiver of Love comprises verses from the likes of Christina Rossetti, Elizabeth Barrett Browning and Sir Philip Sidney, along with a host of others, collected together in a volume which could be given as a gift, 'either as a token of esteem, or as an indication of deeper regard.' It also includes beautiful colour illustrations by artists Walter Crane and Kate Greenaway.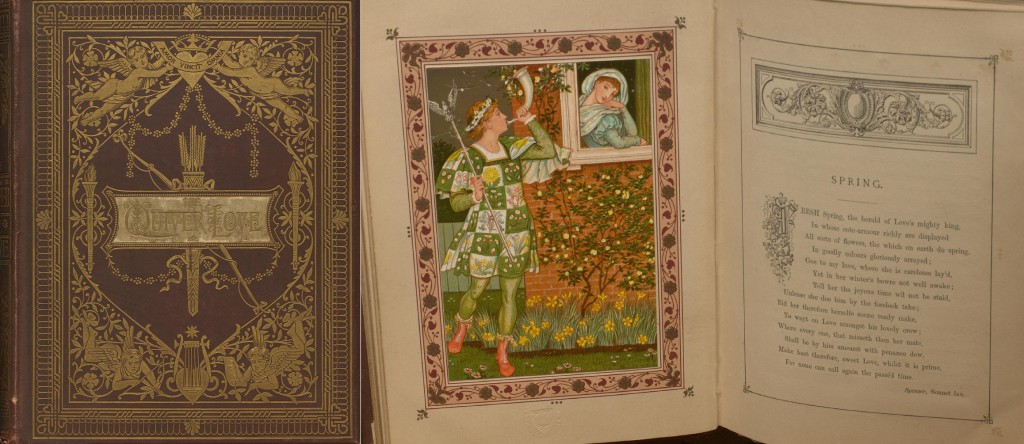 Happy Homes and How to Make Them (or Counsels on Love, Courtship, and Marriage)
This volume by J. W. Kirton, published in the 1870s, is packed full of advice in areas such as 'Courting and Popping the Question,' 'The Mutual Duties of Married Life' and 'The Public-House the Rival of Home.' To young men seeking a wife, the author urges them to 'select the daughter of a good mother,' 'see that she is of domestic habits' and 'seek one that knows the worth of money,' but warns them to 'never trifle with any young woman's affections, for it is cruel and wicked in the extreme.' Women are advised to choose a mate who is respectable, careful, honest and healthy and, once married, to dress neatly but not extravagantly, learn to submit, and not talk about their husbands' failings abroad ('for if you have married a fool, it is not wisdom to go and tell every one that you have done so').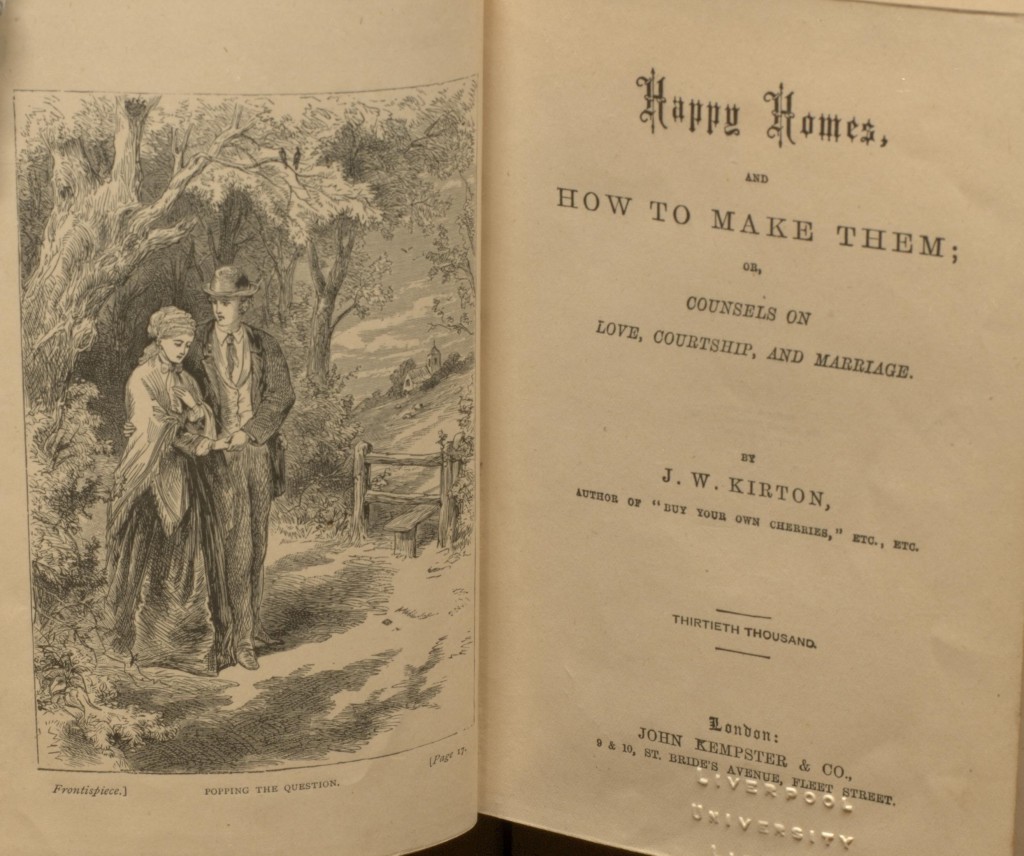 Emblems of Love, in four languages
Emblem books, which first emerged in Europe in the 16th century, comprised symbolic pictures accompanied by mottoes, verses or prose. This volume, by poet and translator Philip J. Ayres, features beautiful engravings alongside verses in Latin, English, Italian and French; it is thought to date from the late 17th-early 18th century.