Today we are feline very good in Special Collections and Archives – August 8th 2017 is International Cat Day. As we are cat-loving librarians and archivists, we have selected a taster of our best cat themed items from the Children's books, Science Fiction Foundation Collections, Cunard Archive, and University Archive fur you to enjoy.
Children's Literature
SC&A houses more than 7000 pre-First World War children's books, of which the tale of mischievous cats throughout is a common feature. In The Tale of Tom Kitten, Tom and his siblings Mittens and Moppet play outside in their best clothes, only for them to be stolen by ducks (Oldham 173). Tit, Tiny, and Tittens: The Three White Kittens are a handful, too – they get themselves in all sorts of predicaments (JUV 308:60).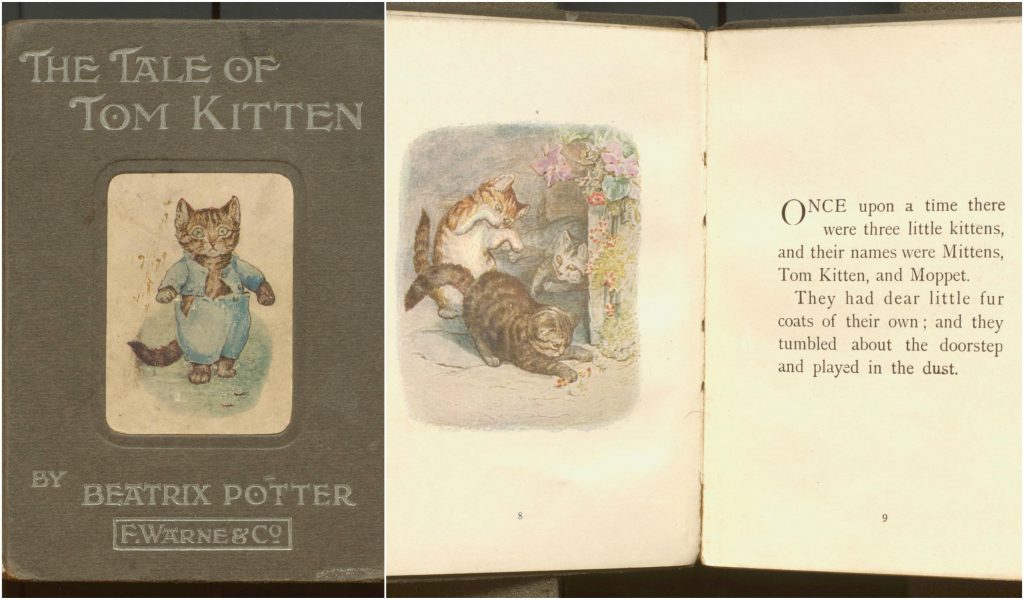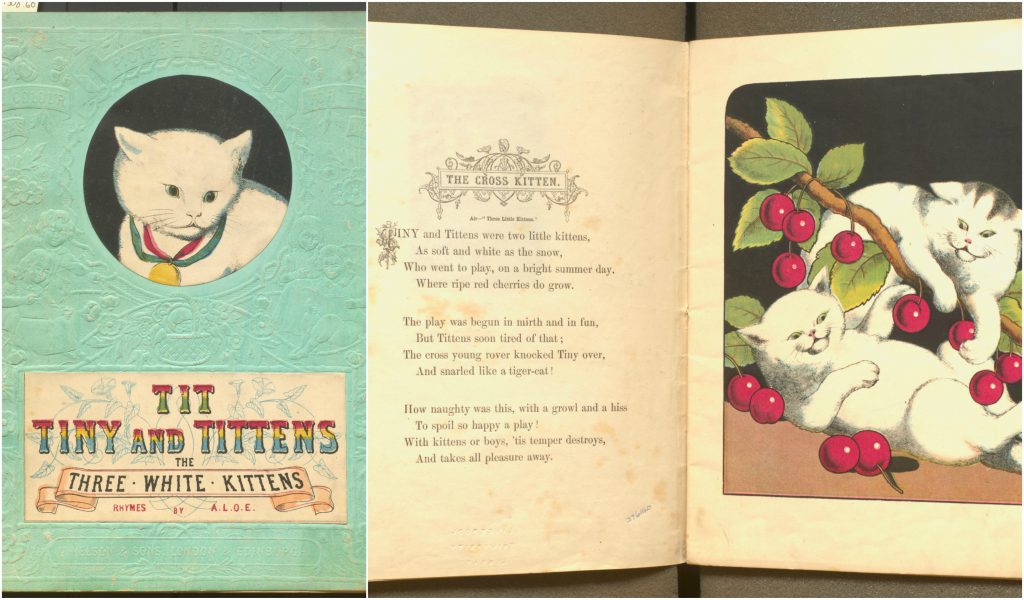 The History of Whittington and His Cat is the feline rags to riches story we are all familiar with. The copy held here in Special Collections is in the form of a chapbook, a small paperback for children which would sell for a cheap price and provide a story with a moral message. This copy also includes the alphabet, allowing children to practice their reading skills from the most basic stage (Oldham 43).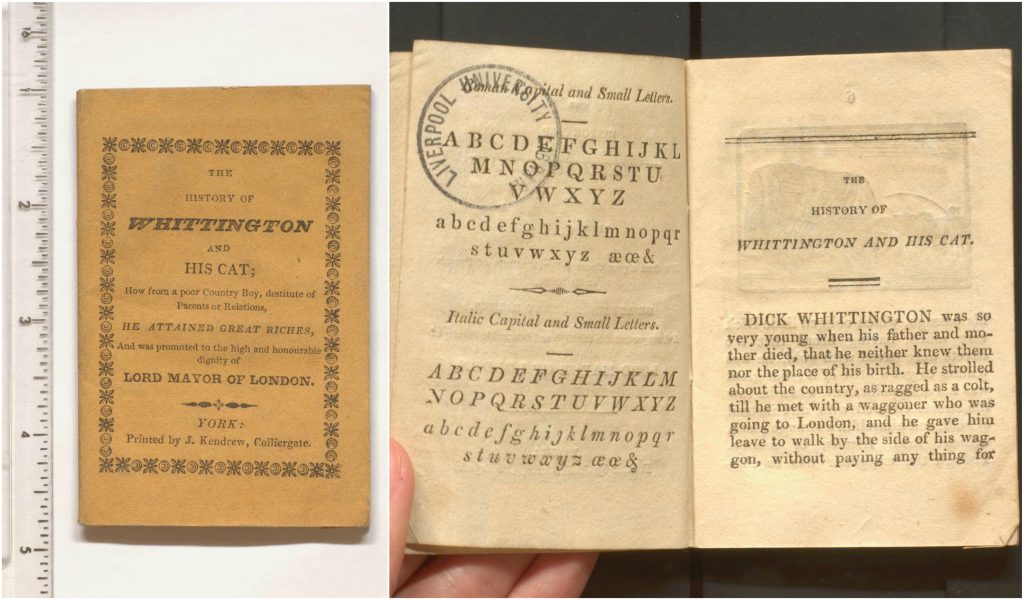 Science Fiction Foundation Collections
Continuing the theme of children's literature, the below novel from the Science Fiction collections is written for the young adults audience in the Bantam Action series. In this short novel, robot cats are created to clean-up the city, but are hijacked and used for evil deeds (PR6061.I39.C99 1996). Cats also crop-up regularly in Science Fiction as representation of earth-like normality and domesticity on space ships (for presumably a similar purpose as a ships cat; see below). A personal favorite is Jonesy, Ripley's ginger tom, from the Alien franchise.
Cunard
Cats were commonplace aboard ships for many reasons – they caught vermin, provided comfort to crew, and even predicted storms through their enhanced sensitivity to low pressure environments. Some ships cats have become famous; 'Unsinkable Sam', a German cat, survived the sinking of three ships during World War II! From the Cunard archive here, we see below Captain Rostron's cat and her adorable kittens aboard the Mauretania, from the Cunard Magazine during the mid 1920s (D42/PR5/12).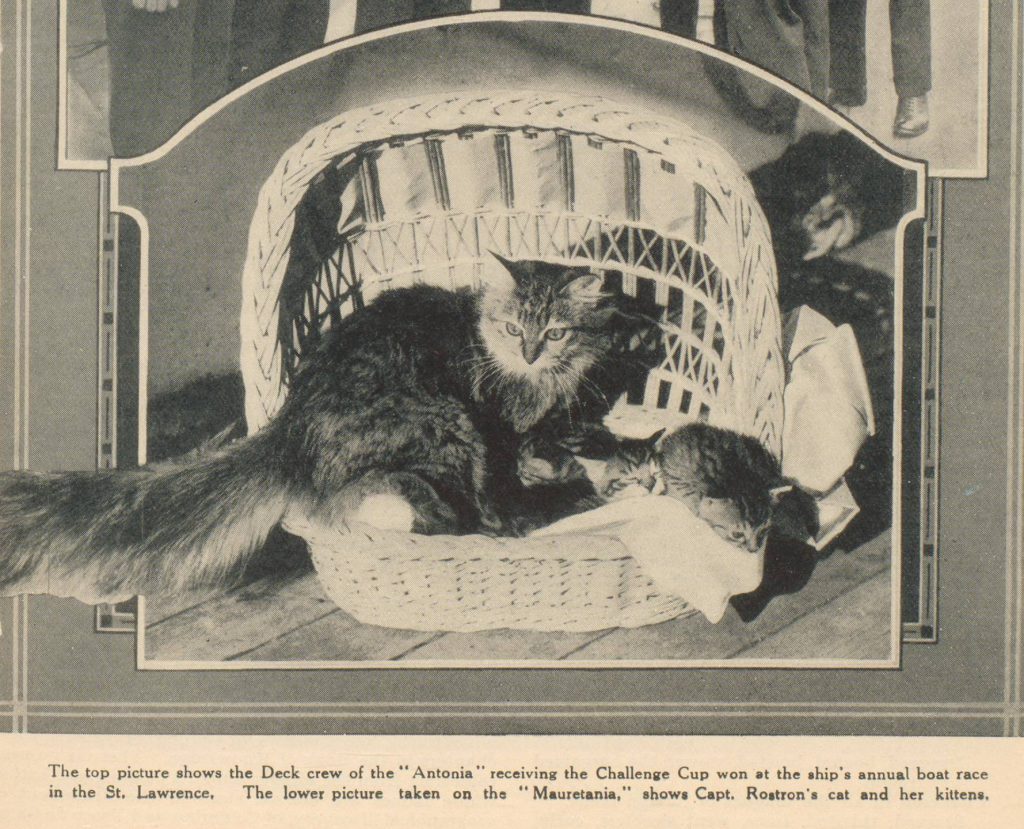 University Archive 
A prominent deposit within the staff papers of the University Archive are the papers of Professor (and Sir) Charles Reilly. One of the most important figures in the history of twentieth-century architecture in Britain, Sir Reilly dominated architectural education and had a profound influence on architectural practice. The below photograph shows Sir Charles Reilly holding a rather uninterested Timoshenko the cat, in the garden of his home in Twickenham during the the World War II era (D938/2/15).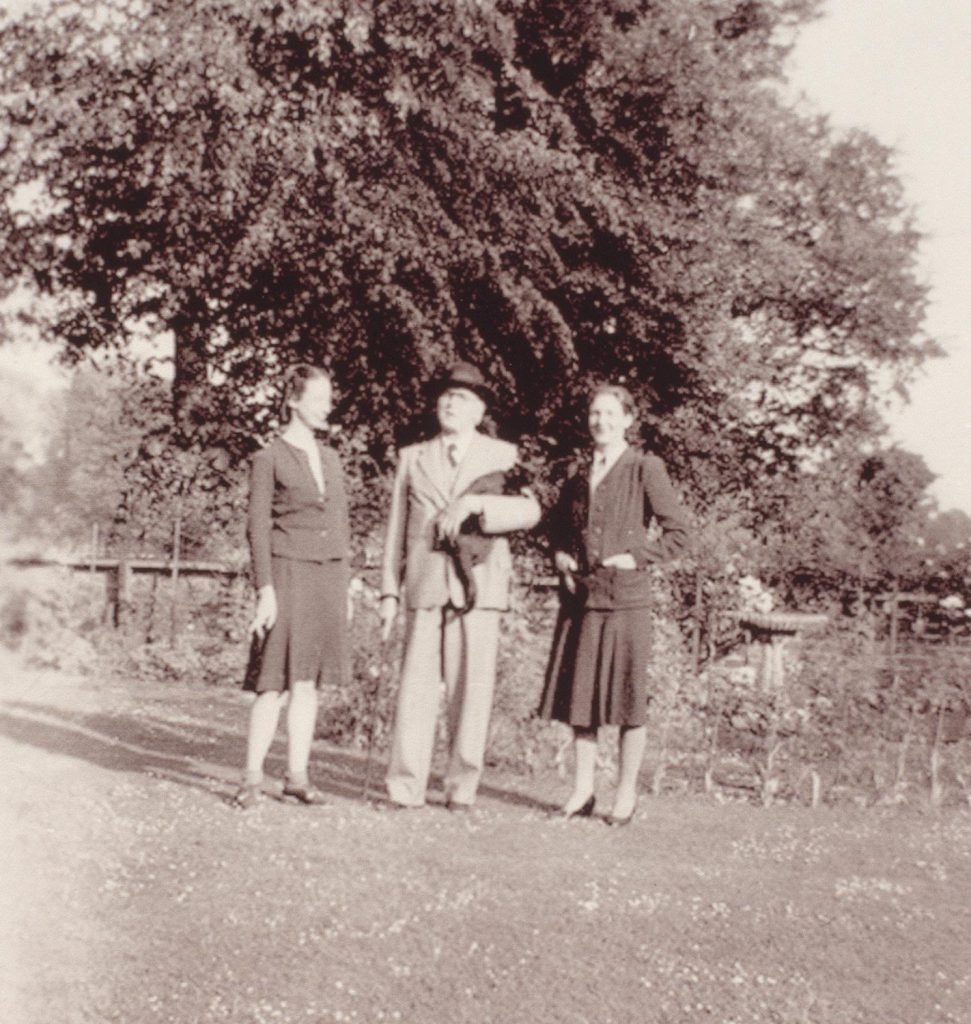 The Special Collections and Archives Cats
From the top left to the bottom right: Audrey and Lilly (Jo Klett, University Archivist), Clara (Katy Hooper, Special Collections Librarian), Chester (Robyn Orr, Library Assistant), Yan, Barry, and Hamilton (Jenny Higham, Special Collections and Archives Manager), and Reginald Ecclefechan (Lucy Evans, Assistant Librarian – Special Collections).
All of these items are available to view right meow in the Special Collections and Archives reading room (except our pet cats – we wish, though…). Please do see our website for more information on visiting us.