This second accession comprises material collected and produced by Patten since the purchase of the first accession in 2007. It includes manuscript and typescript poems, children's plays, unpublished poetry collections and story ideas, and various correspondence, recordings, photographs and ephemera.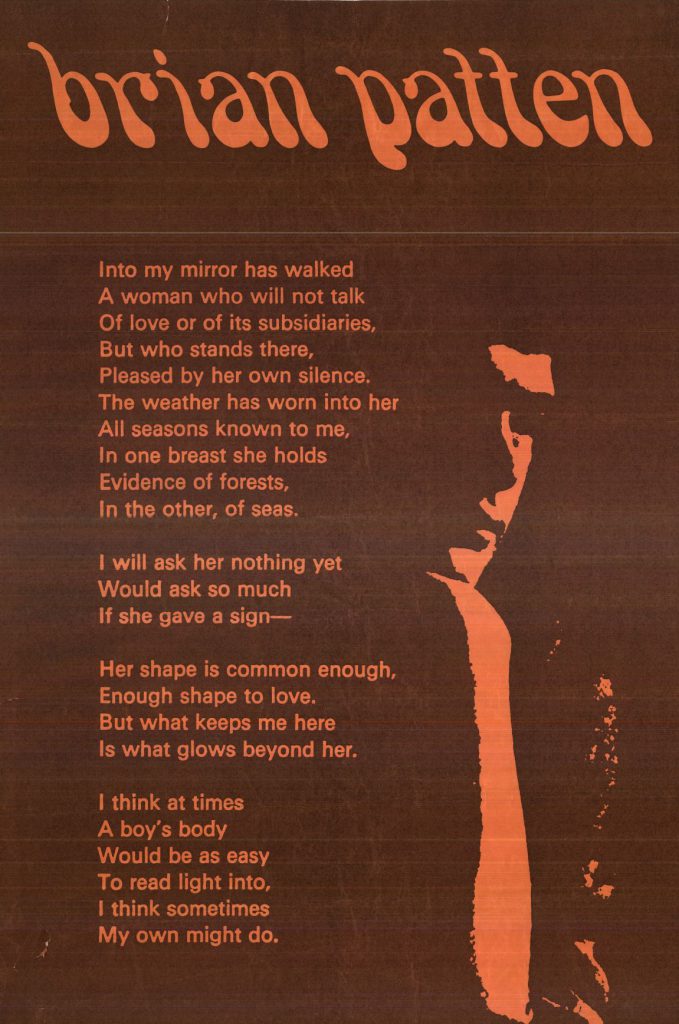 Amongst the key material are Patten's unpublished poetry drafts and memoirs. Many of his recent pieces are elegies for friends and other writers and meditations on life and death, often invoking the natural landscape around his home in Devon. A number of poems appear in multiple draft stages.
The archive includes a small but significant collection of correspondence and mementoes from other writers kept in a first edition copy of The Oxford Book of 20th Century English Verse chosen by Philip Larkin. This volume is signed by Patricia Beer, Adrian Henri, Adrian Mitchell, Gavin Ewart, Roger McGough, Christopher Logue, Basil Bunting, and Brian Patten. Patten has used this copy of the book as a place to store important mementoes of other poets and many of the pieces are placed within the text near related and significant poems. Included are a programme and letters for Christopher Logue's memorial service, hand-printed Christmas cards with poems from Roger McGough, postcards from Beryl Graves and Adrian Henri and a programme for a remembrance of the life of Seamus Heaney, amongst others.
Also included is material relating to Patten's trip to India in 1984, undertaken in collaboration with the British Council to do public readings, meet with poets, and research a possible novel. Included is a tape recording of Patten reading his in-the-moment experiences of the city of Calcutta.
The archive also contains original ink and watercolour illustrations by Meg Rutherford for Patten's first children's book The Elephant and the Flower, written in 1968, a number of audio recordings of BBC radio shows produced in the last fifteen, year, including Patten's series Lost Voices on forgotten poets, and large quantity of contracts for books as well as correspondence from poets, friends, family, admirers and publishers.
It is expected that the archive will be fully catalogued and available during 2018.