In 1979 the Library established a project which aimed to create a special collection of "manuscripts, notebooks, correspondence, etc. and first published versions, of contemporary Merseyside writers". The poets initially selected for inclusion were David Calder, Gladys Mary Coles, Carol Ann Duffy, Henry Graham, Adrian Henri, Harold and Sylvia Hikins, Richard Hill, Sid Hoddes, Roger McGough, Alasdair Patterson, Matt Simpson, Brian Wake and Dave Ward – with the works of many other local writers added subsequently. Though it never quite achieved the ambitious, comprehensive aims intended for it, the resulting collection – which has been greatly enhanced by the University's acquisition of the archives of McGough, Patten and Henri in 2010, and the archive of Matt Simpson in 2016 – does help to document and illustrate the rich history of the 20th century Liverpool poetry scene.
Integral to this scene were a large number of small press poetry publications designed and produced locally. Amongst the earliest of these were the magazines Matrix and Asylum, founded by Tony Dash and Brian Wake in the late 1960s: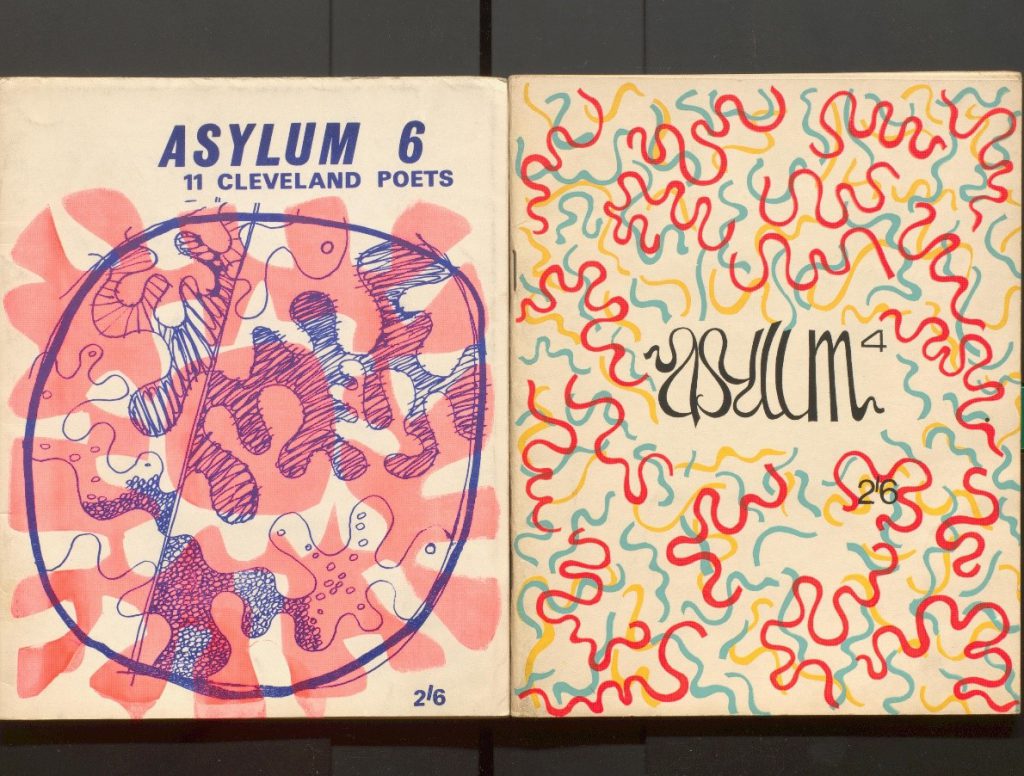 Dash and Wake went on to run Driftwood Publications, in Bootle, producing the Driftwood poets series, which featured a range of local poets.
Similarly, in 1976 Dave Calder and Dave Ward founded the Windows Project, from which sprang the Merseyside Poetry Minibook Series.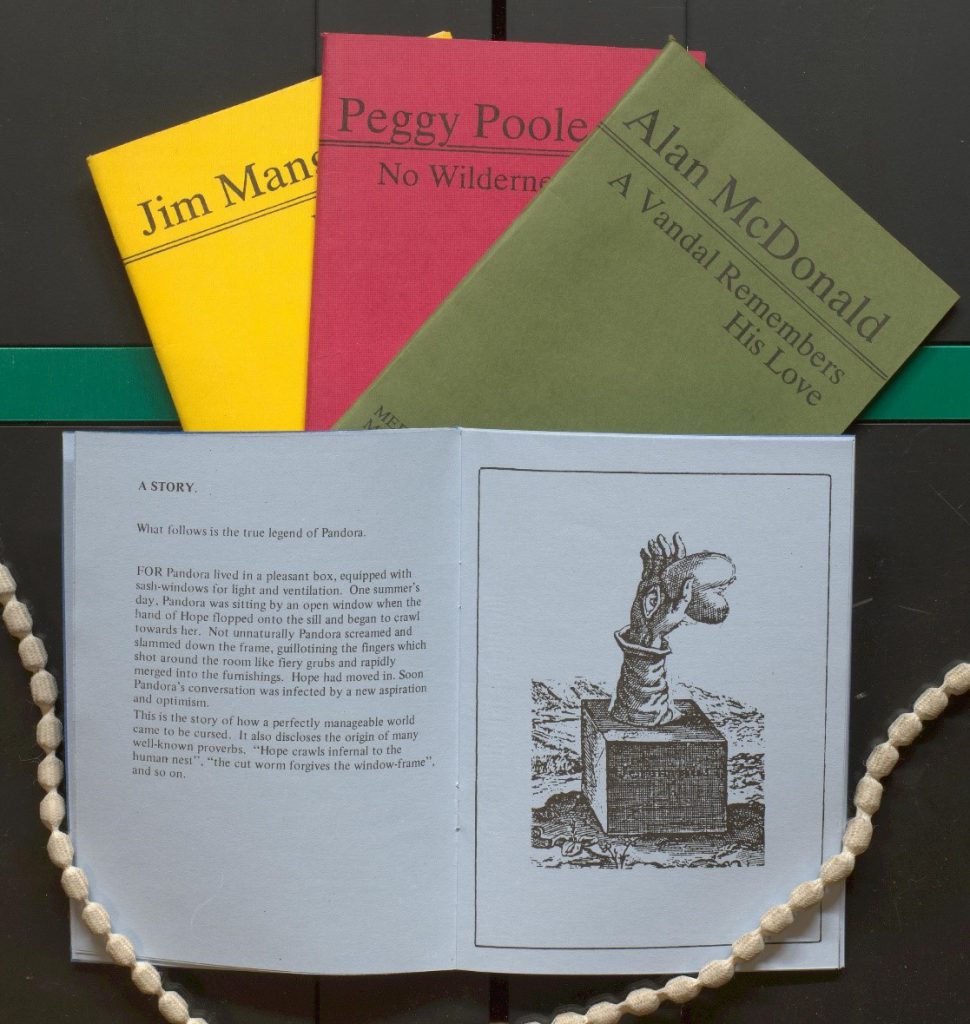 Ward was also responsible for the production of the poetry magazine Smoke, featuring the work of local, national and international poets. This magazine is still published today: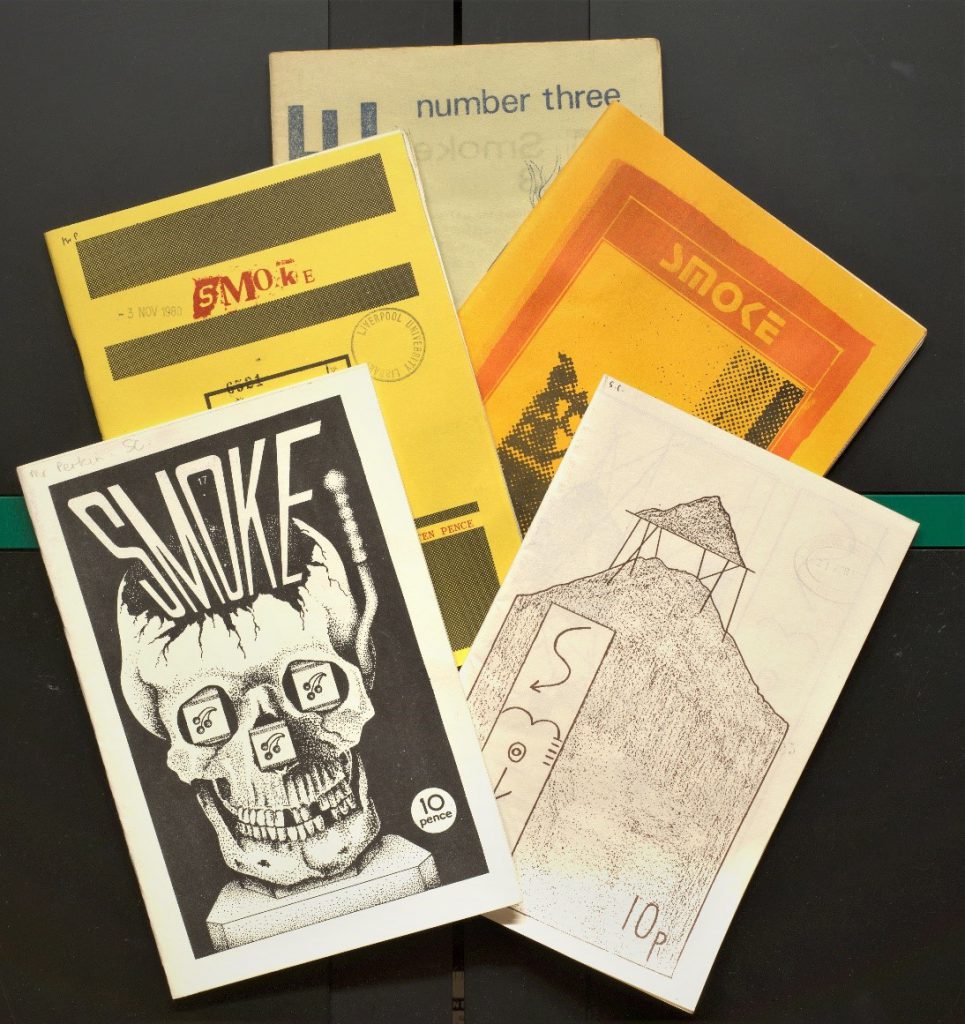 Other local outfits at the time included the Toulouse Press (run by Harold and Sylvia Hikins), Raven Books, Headland Publications (still run by Gladys-Mary Coles), and The Glasshouse Press: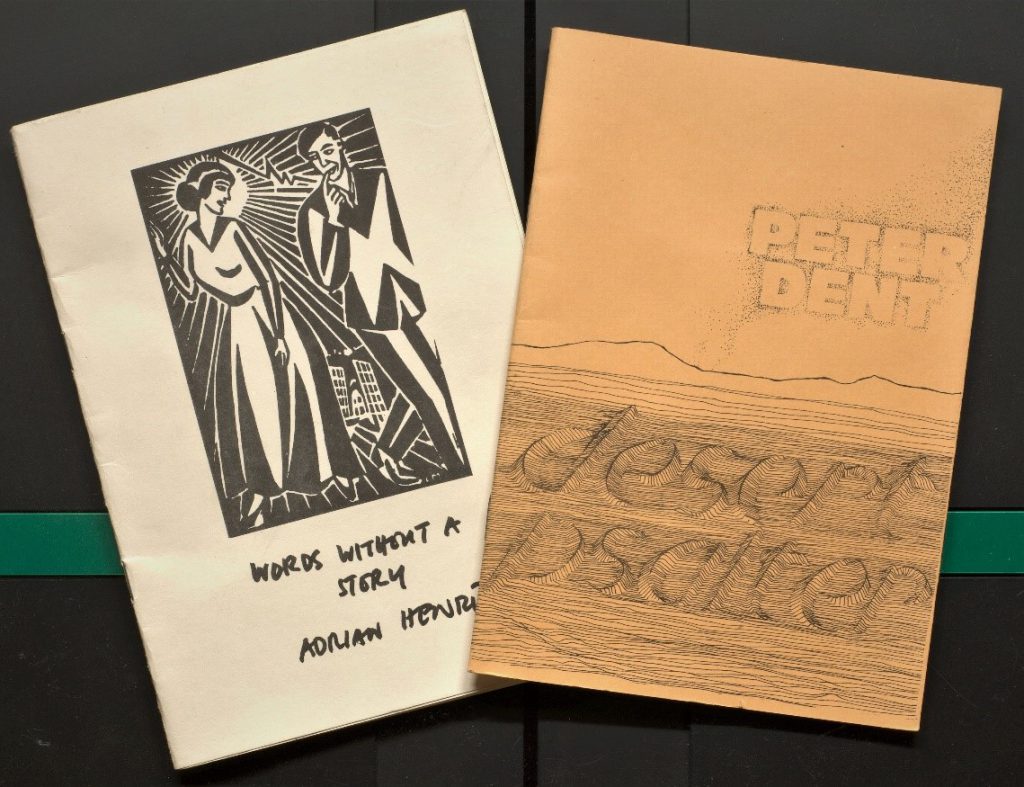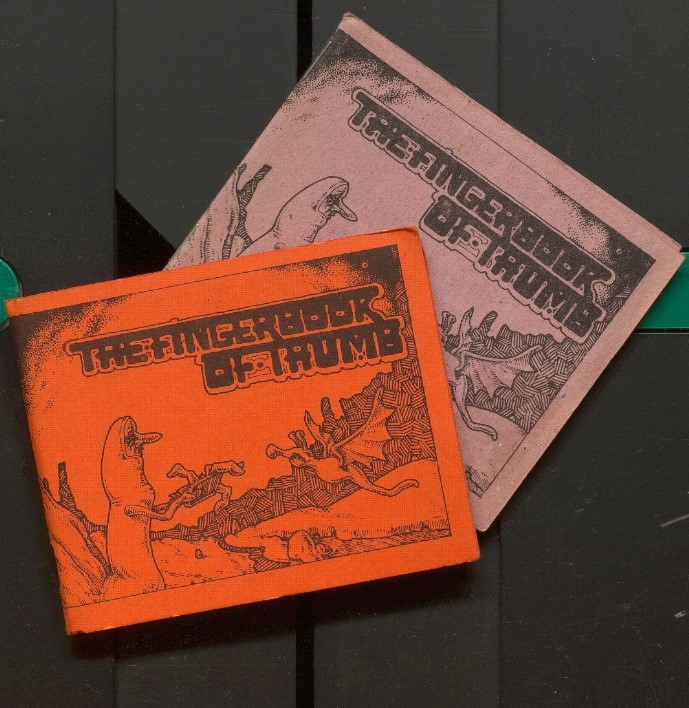 These publications, which mostly date from the 1960s to 1980s, were sold at readings and events, as well as in bookshops, and to subscribers around the world. The biggest sales were achieved by hawking copies in pubs and clubs around Liverpool. Brian Wake recalls that drinkers in O'Connor's Tavern in Hardman Street, Ye Cracke and The Philharmonic Hotel proved particularly literary in their tastes.
As the images above attest, these items were lovingly made, and stand testament to the creative energies of the individuals that produced them. Often colourful and highly-illustrated, they demonstrate a wide range of printing techniques, and featured local artists, photographers and reviewers alongside local, national and international writers. Their editors sought to include the works of lesser-known and new poets alongside more established names such as McGough, Patten and Henri. In this way, they helped to launch a number of careers, including those of Matt Simpson (whose early work was published by Driftwood) and Carol Ann Duffy (published when still little-known by Gladys Mary Coles of Headland Press).
Before the advent of online publications, these carefully and beautifully produced objects provided a means to circulate the work of an increasingly diverse range of poets to an equally diverse audience. As Brian Wake writes, whilst the social media platforms more commonly used for this purpose today may provide "democracy of a kind", one might argue that they compromise something of "the thrill of holding a new printed volume of poetry or a crisp edition of the latest poetry magazine", to say nothing of the camaraderie of pub-based peddling!
If you are interesting in learning more about this collection you can find details of published material by searching our printed books catalogue: http://library.liv.ac.uk/search~S3/X. General enquiries, and enquiries about archive material should be sent to scastaff@liverpool.ac.uk.