Today sees the announcement of the shortlist for the 2018 Kate Greenaway Medal, awarded annually by the Chartered Institute of Library and Information Professionals (CILIP) for an outstanding illustrated book for children. We thought this the perfect excuse to highlight Kate Greenaway herself – one of the country's finest Victorian illustrators – and some of her work held here in SC&A.

Kate Greenaway (1846-1901) was born in the East End of London. From aged 12 she was a full-time student at the Finsbury School of Art, and later went on to attend classes at the National Art Training School in South Kensington, the Heatherley School of Fine Art, and the Slade School of Fine Art. Her first book illustration was published in 1867 – the frontispiece to William Kingston's Infant Amusements, or, How to Make a Nursery Happy – but real success came in 1879 with the publication of Under the Window, her first book as an author-illustrator.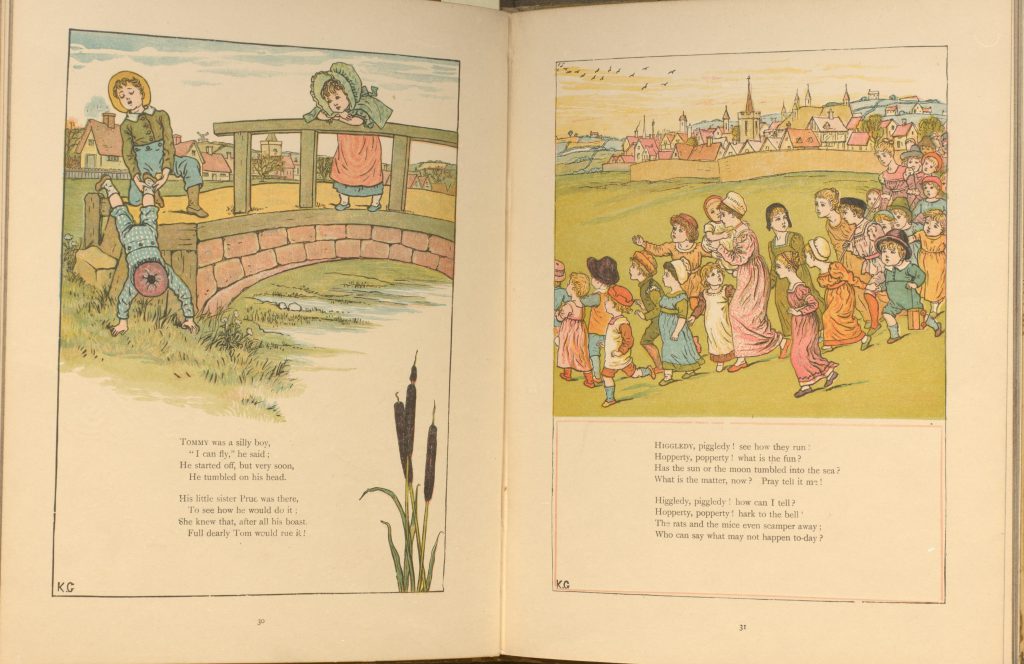 From 1883 Greenaway also regularly produced illustrated almanacks, which proved hugely popular in Europe and the US. Following a revival of interest in Greenaway's work in the 1920s, some of the almanacks were reissued with new text.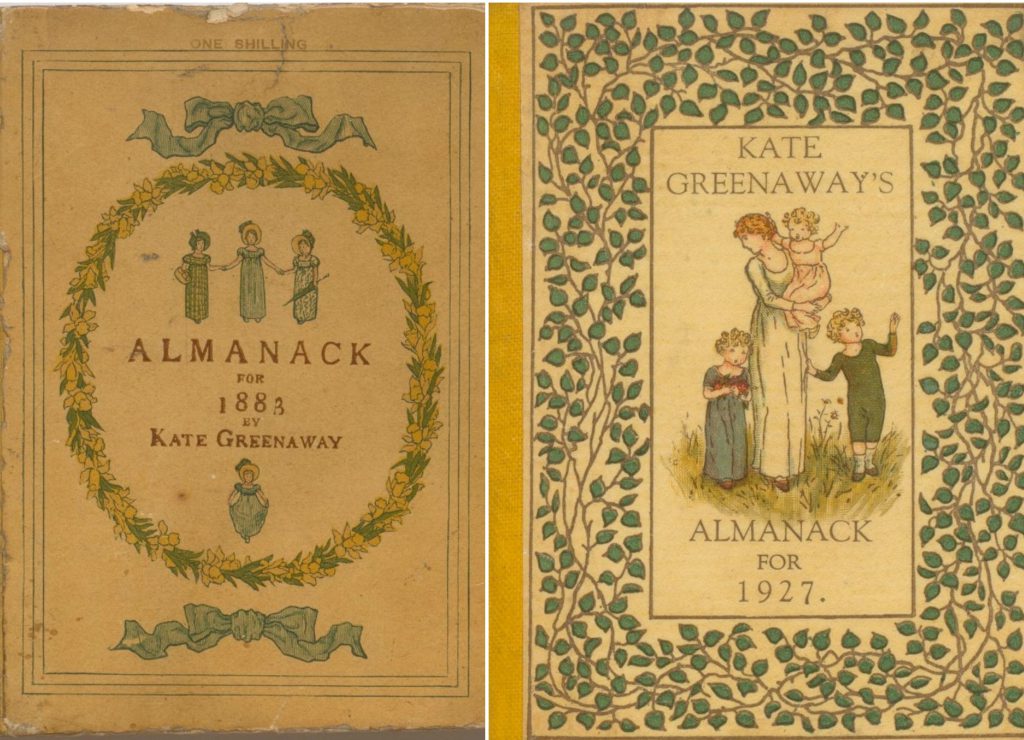 Greenaway preferred to illustrate her own text but she did collaborate with a number of the Victorian period's foremost poets and novelists: in 1888, for example, she illustrated Robert Browning's The Pied Piper of Hamelin.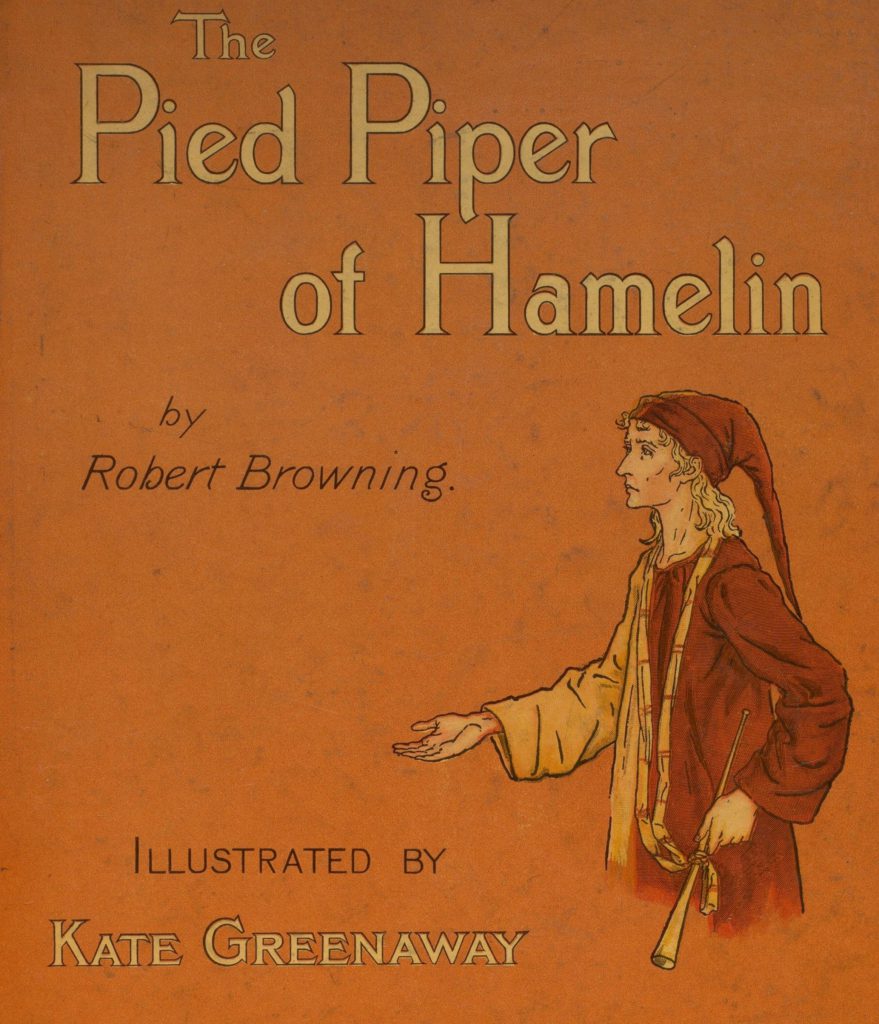 One of Greenaway's most enduring relationships was with the art critic John Ruskin. She began a long-term correspondence with him in around 1880, and soon became one of his protégées: as her biographer notes, 'Ruskin became the most important influence in Kate's life'. In 1883 she visited Ruskin's Lake District home of Brantwood in Coniston for the first time; initially intended to be a fortnight's stay, she stayed for almost a month. The visit made a huge impression on her, as is clear from one of Greenaway's letters held here in SC&A. The letter is one of two we have that she wrote to Eleanor Tennyson, wife of politician and author Augustine Birrell. In it Greenaway declares she is having a 'delightful time' and notes the 'many new impressions in this to me quite new country'.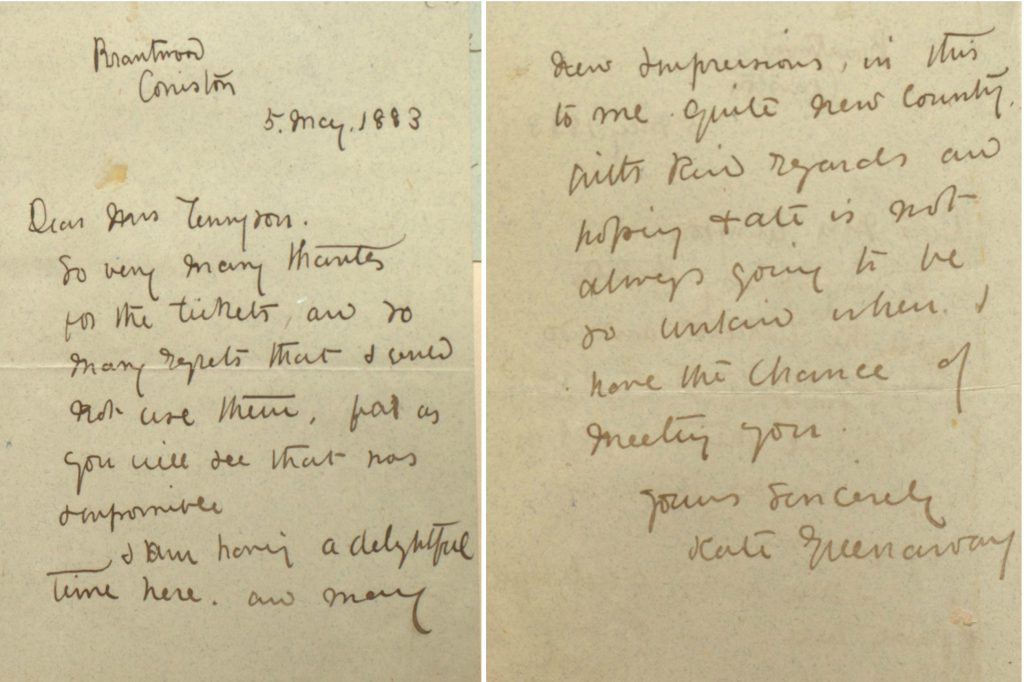 The last of Greenaway's illustrated works to be published in her lifetime was The April Baby's Book of Tunes (1900) written by one of her favourite authors, Countess von Arnim. The book tells the story of the author's own children, April, May and June, and the rhymes the babies enjoyed listening to in the nursery.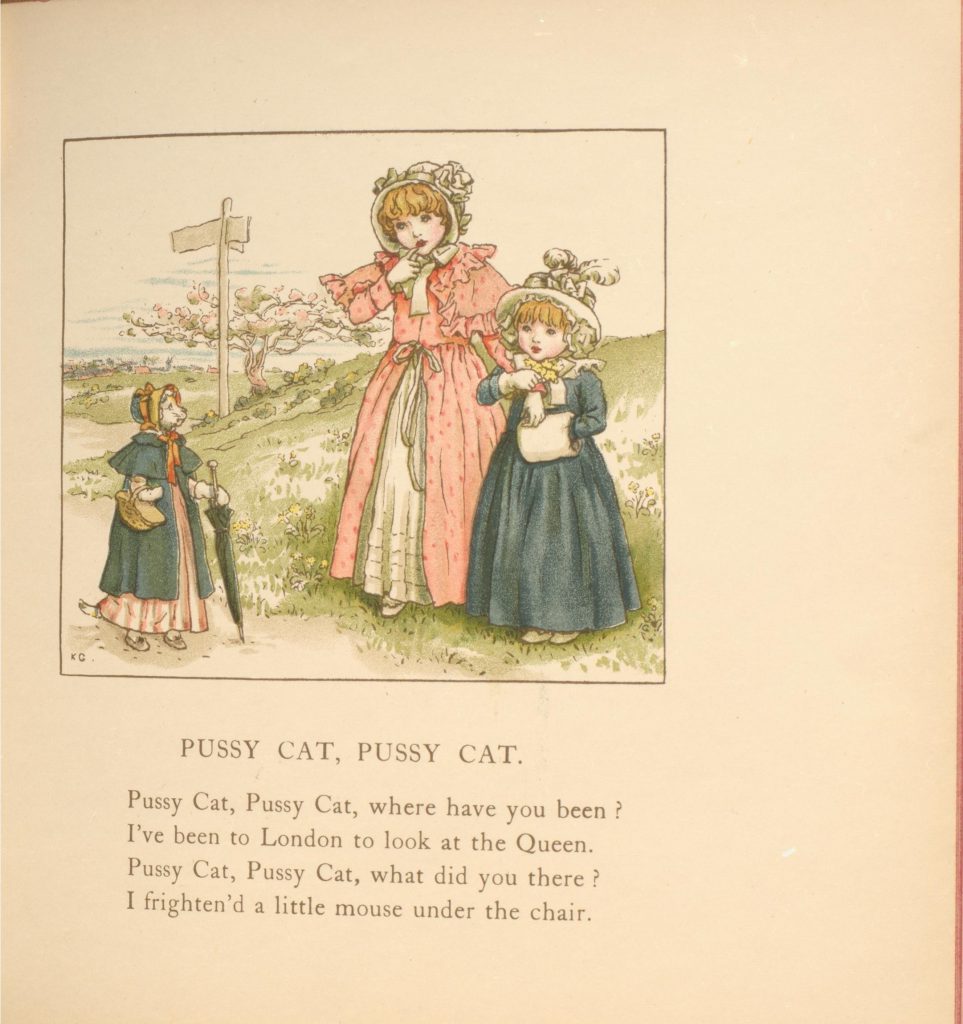 The Kate Greenaway Medal was established in 1955, and past winners have included such giants of children's literature as Janet and Allan Ahlberg, Shirley Hughes, Emily Gravett, John Burningham and former Children's Laureate, Chris Riddell. This year's winner will be announced on 18 June.

Greenaway's books are part of SC&A's extensive collection of 19th and early 20th century children's books: we hold over 7,000 items, including educational texts, annuals, chapbooks and works by the likes of Frances Hodgson Burnett, G. A. Henty and R. M. Ballantyne.