This past weekend welcomed the launch of the exhibition 'Eleanor Rathbone – An Independent Woman: Suffragist, Politician & Social Reformer' at the Victoria Gallery and Museum, University of Liverpool. This exhibition is drawn from the extensive Rathbone Papers held here in Special Collections and Archives.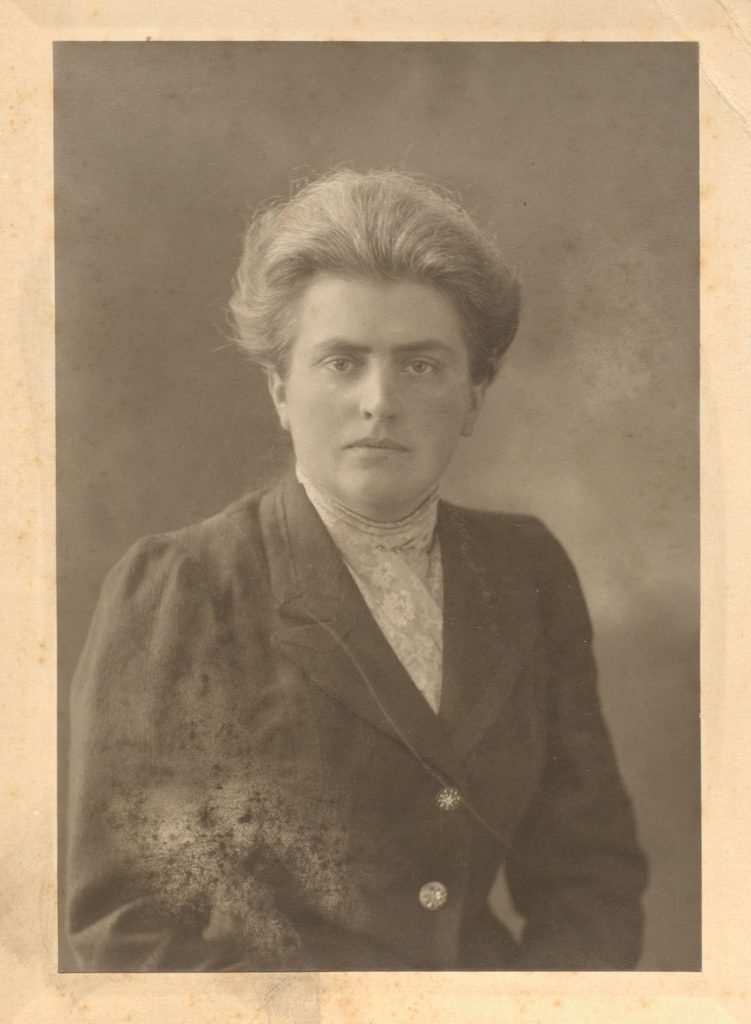 Eleanor Rathbone (1872 – 1946) was one of the most remarkable British women of the 20th century. Born into a prominent Liverpool family, she spent her career fighting against injustices and trying to make life better for those in need. This new exhibition uses documents from Eleanor's own archive to tell the story of her life as a Suffragist, politician and ground-breaking social reformer. Her portrait by Sir James Gunn, which usually hangs in Portcullis House, Westminster, is on display in Liverpool for the first time as part of the exhibition.
Eleanor joined the Liverpool Women's Suffrage Society in 1896 and was at the forefront of the national suffrage movement.
Her research on the working conditions at Liverpool Docks and its impact on families started a life-long campaign for a family allowance. Eleanor was elected Councillor for Liverpool's Granby Ward in 1909, standing as an Independent rather than aligning with a political party. She held her seat for twenty-six years.
In 1929 Eleanor was elected MP for the Combined English Universities, again standing as an Independent. During the Spanish Civil War and Second World War she worked passionately on behalf of refugees. Just months before her death in 1946, after decades of campaigning, the Family Allowances Act was passed.
The exhibition is open to view Tuesday-Saturday 10am-5pm, Victoria Gallery & Museum, Ashton Street, Liverpool L69 3DR. For general enquiries on visiting the Victoria Gallery and Museum, telephone 0151 794 2348 or email vgmrecep@liv.ac.uk. For further information about the exhibition contact Dr Amanda Draper, Curator of Art & Exhibitions at amanda.draper@liverpool.ac.uk.
For enquiries regarding the Rathbone papers or to book an appointment, please contact scastaff@liverpool.ac.uk.