Printer's ornaments are small decorative woodcuts or metal cuts used in letterpress printing as fillers on title-pages, and to demarcate the beginning and end of chapters or other sections.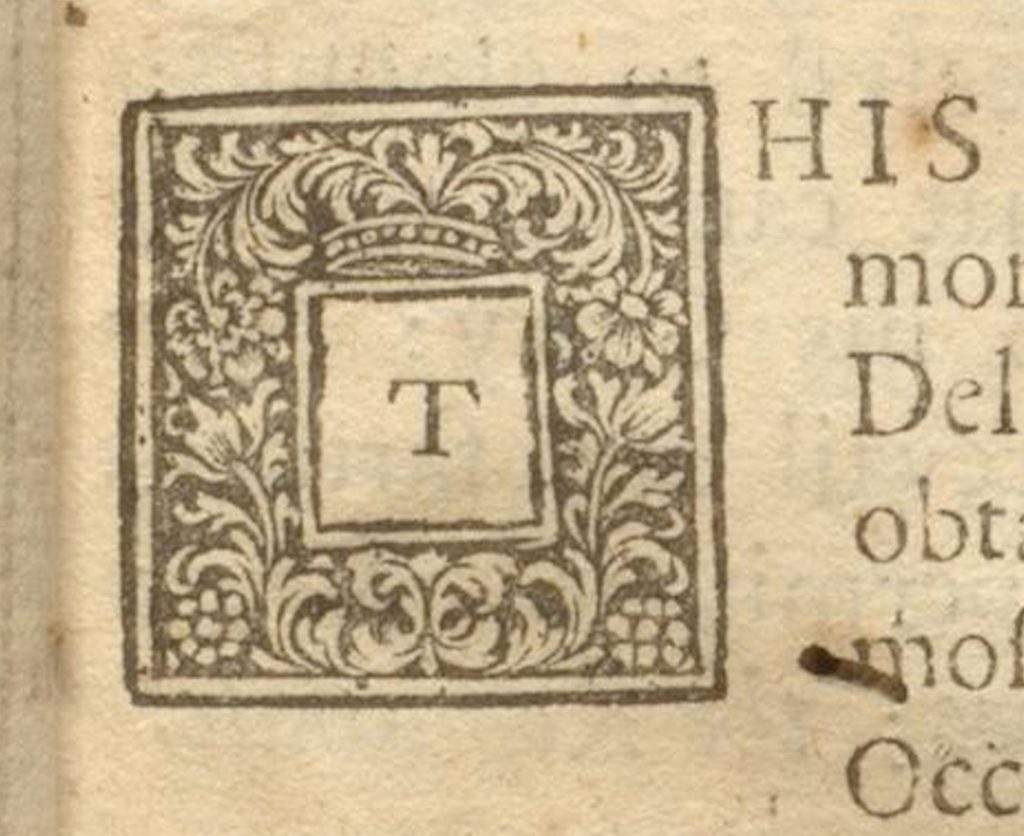 They may be described as head-pieces (at the head or top of the page) or tail-pieces (at the end or foot of the page); larger images may be described as vignettes. Ornaments include the large initials used to mark the opening section of text, and factotums, which form a decorative border into which any letter can be inserted in printing. Fleurons are flowers or other small pieces of ornamental typography.

Woodcut ornaments in particular show the wear and tear of repeated use, and can be used in dating and localizing publications, although in practice type may have been loaned or sold between printers. A change of ornament can also be used to identify a variant printing. In rare cases where the ledgers of a printing business survive, such as those for the firm of William Bowyer, ornaments provide rich supplementary evidence to identify anonymous printing by comparison with known imprints.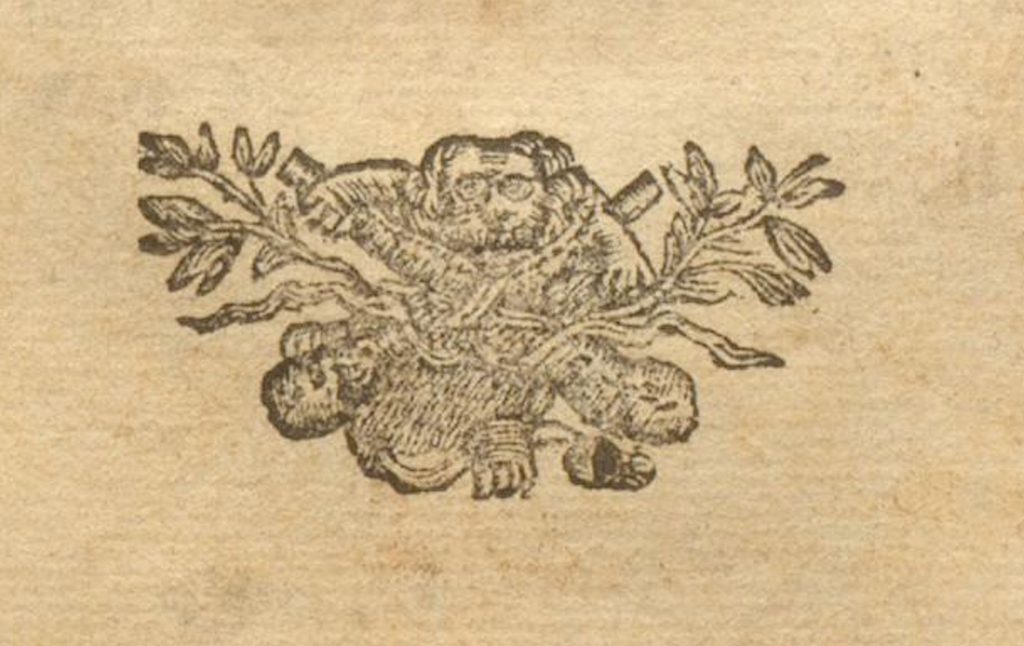 Although ornaments are generally decorative and are not used to illustrate a specific accompanying text, they may be pictorial in themselves, and are a charmingly various source for design history.
References
Michael F. Suarez, S.J. and H. R. Woudhuysen (eds), The Oxford Companion to the Book (Oxford, 2010). SPEC R/Z4.O91
K. I. D. Maslen and J. Lancaster: The Bowyer ledgers (London: 1991).SPEC R/Z232.B79. Available as a digitized copy
Keith Maslen, The Bowyer ornament stock (Oxford, 1973) Z232.B.M39
ESTC (English Short Title Catalogue)