At the heart of the Liverpool Royal Institution's library was a collection of books bequeathed by the sculptor and antiquary Benjamin Gibson (1811?-1851). Indeed, at around 170 volumes in total, Gibson's donation represented almost half of the total collection.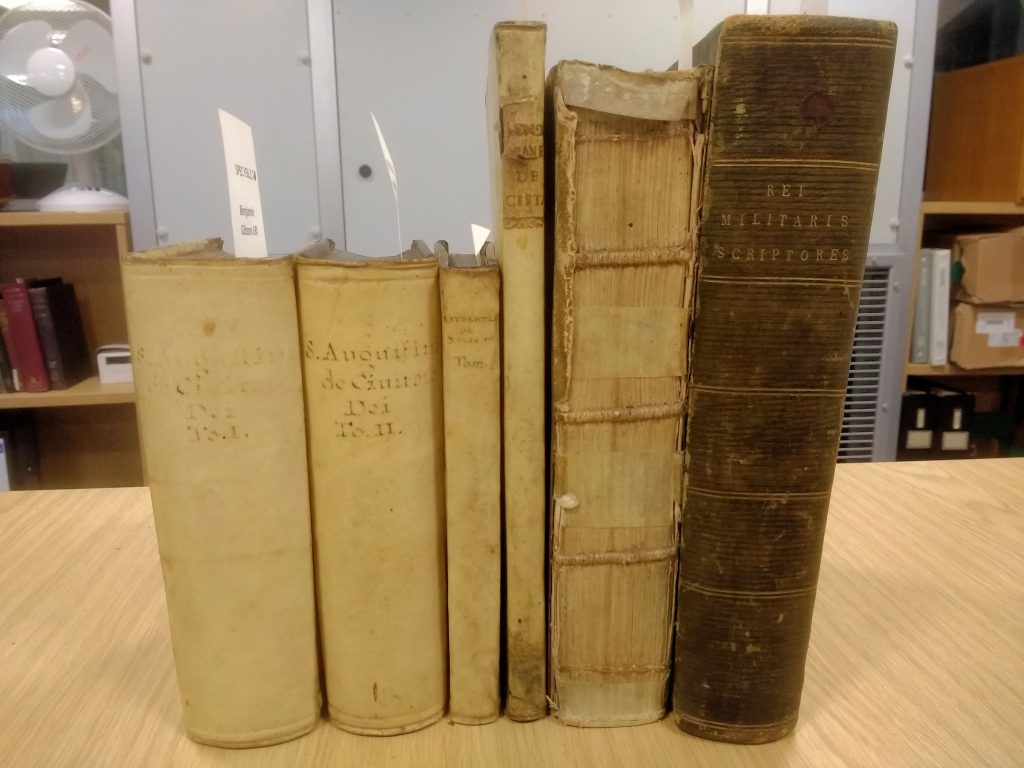 Benjamin Gibson was born in Conwy, Wales, and grew up in Liverpool. His early sculptures were displayed at various locations around the city, including at the Academy of the Liverpool Royal Institution. In 1836, after the death of his mother, Gibson moved from Liverpool to join his older brother – John Gibson (1790-1866) – in Rome. John had been forging a successful career there for nearly 20 years already. Having studied under the master Italian Neoclassical sculptor Antonio Cannova (1757-1822), he went on to run a bustling studio in the Via della Fontanella.
In Rome, Benjamin assisted his brother, as well as continuing to create his own works (many of which were commissioned by members of the LRI, and sent back to Liverpool). He also devoted a considerable part of his energies to buying books. Indeed, such was his bibliomania, on his death in 1851 John Gibson is said to have described Benjamin as more of a book collector than a sculptor.

An expert on Greek and Latin literature, Benjamin Gibson amassed a formidable collection Classical texts. Whilst particularly strong in Latin and Greek language and literature and in antiquities, Gibson's books covered a great wide range of subject areas – from history to maths, through mythology and military science: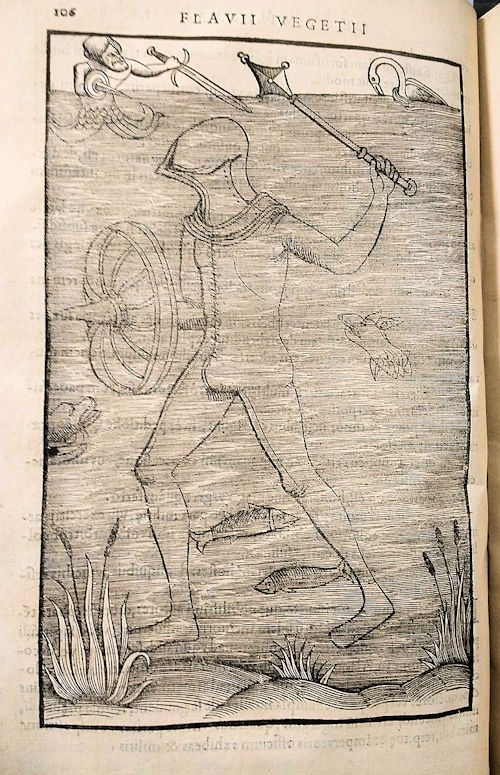 The vast majority of Gibson's books date from before 1800, with nearly half of them printed during the 17th century. Gibson also owned 30 books printed in the 16th century – the earliest work in his collection being a 1532 printing of Giovanni Boccaccio's (1313-1375) Peri genealogias deorvm (SPEC EP.D11).
A number of Gibson's books have evidence of prior Roman owners. For example, three of his books bear the stamp "Biblioth: Corsinia vetus". Founded by Pope Clement XII (1652-1740) – born Lorenzo Corsini – the Corsiniana family library was donated to Accademia Nazionale dei Lincei, a science academy in Rome, by his descendant Tommaso Corsini (1835-1919) in 1883. The result of this merger, the Biblioteca dell'Accademia Nazionale dei Lincei e Corsiniana, is still housed in the rather magnificent Palazzo Corsini.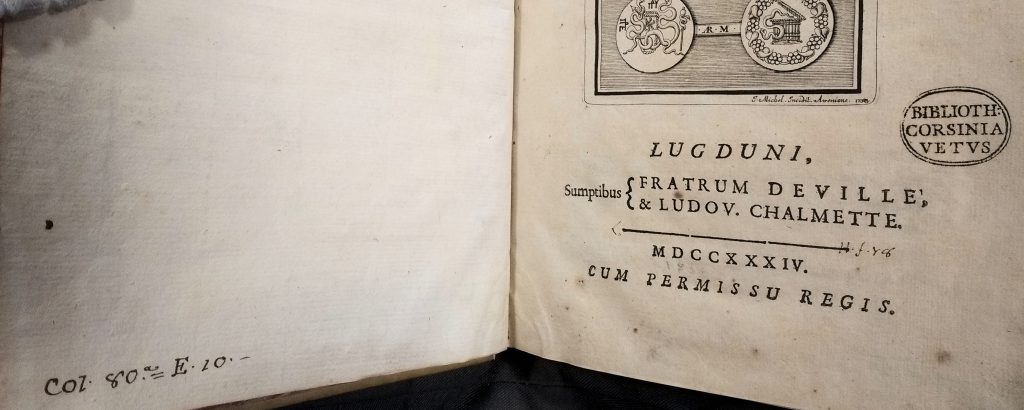 Another three books are stamped "Libraria Colonna", having belonged to the Colonna family, another papal noble family of Rome: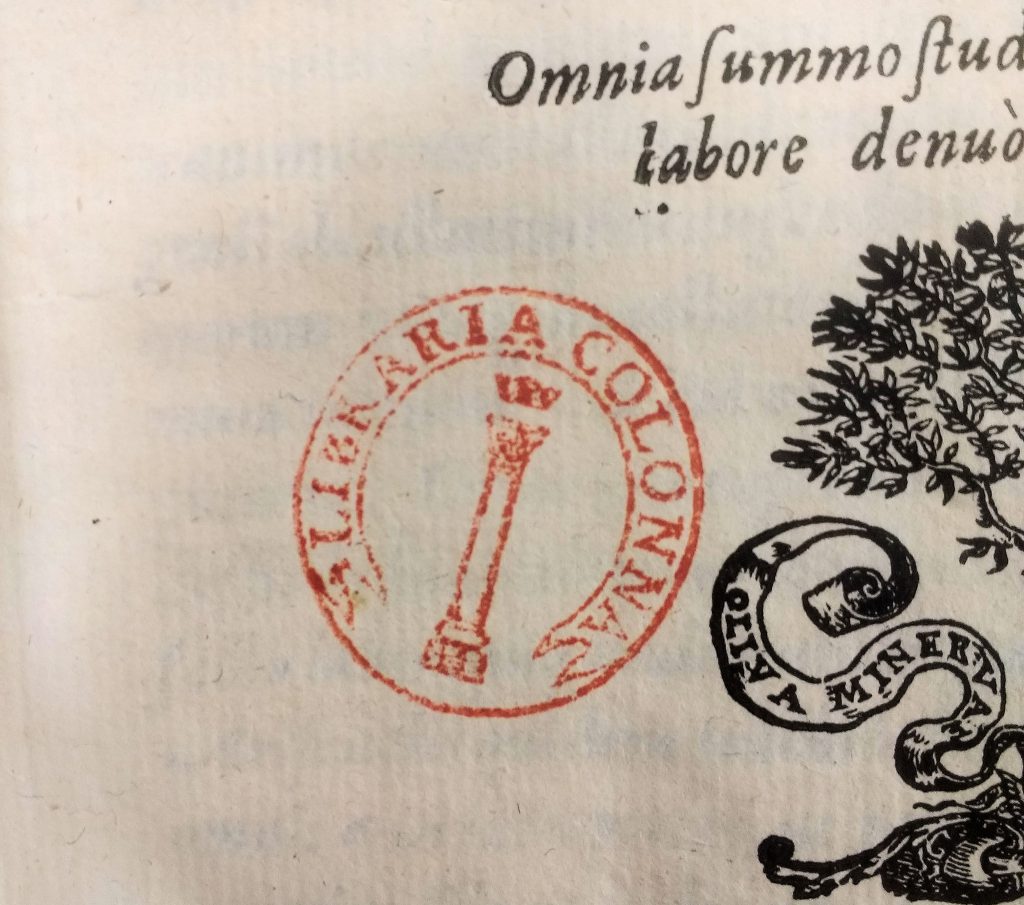 Indeed, Gibson's books are rich in provenance, with previous owners from all over Europe. Other names associated with the collection include Spanish clergyman and intellectual, Jose Sáenz de Aguirre (1630-1699), Italian bishop and biologist Anton Felice Marsili (1651-1710) and French lawyer and journalist Jean-Jacques Lenoir-Laroche (1749-1825).
References:
Roscoe, Ingrid, Emma Hardy and M.G. Sullivan. A biographical dictionary of sculptors in Britain: 1660-1851. Available at: http://liberty.henry-moore.org/henrymoore/index.php (accessed 31/07/2019).