Introducing our latest newly catalogued collection – the books of the Liverpool Royal Institution (LRI). This is a substantial collection of over 300 titles, published between 1516 and 1887. The LRI books relate chiefly to the Institution's natural history and art collections, but they are also rich in classical texts, and works of history and politics.
The library and archives, partly destroyed in the bombing of Liverpool in 1941, were transferred to University College, Liverpool in 1894. A "Hand List of Books and Pamphlets of the Liverpool Royal Institution kept at the Tate Library, University College, Liverpool" (Liverpool, 1894) records books transferred to the University, including Gould's Birds of Australia and Benjamin Gibson's 1851 bequest of 171 volumes (more on this in our next post). The 1894 transfer was commemorated by a bookplate designed by Robert Anning Bell. A surviving borrowers' register shows loans made 1859-1893.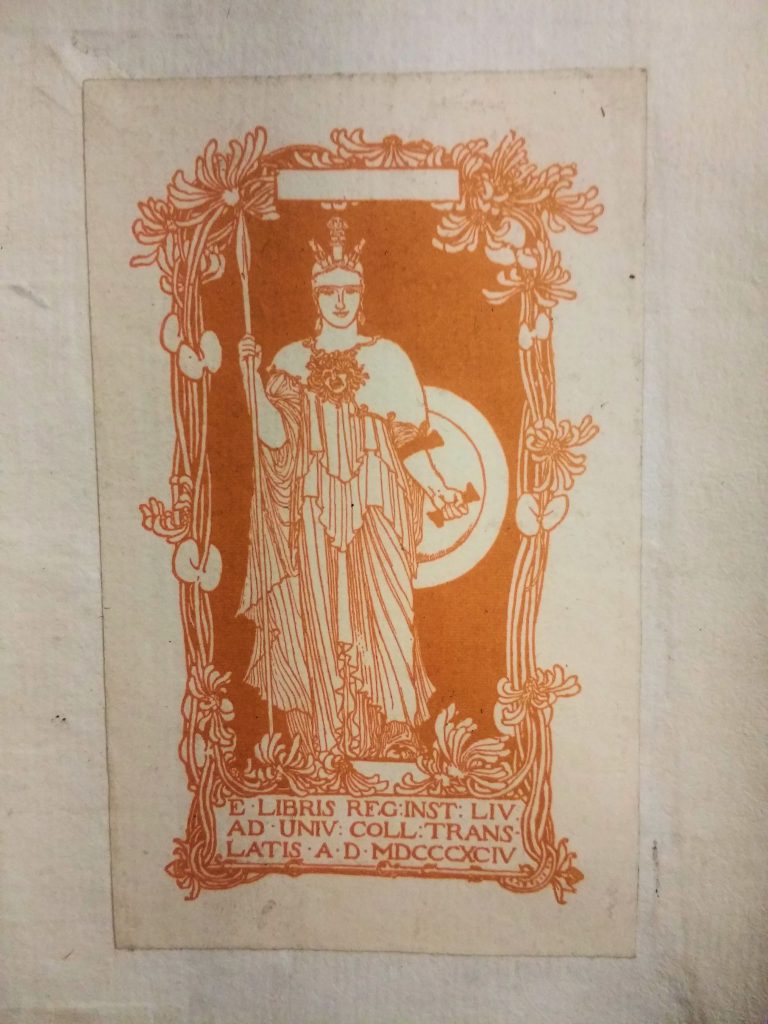 Liverpool Royal Institution was the brainchild of William Roscoe and friends, who published their detailed plan for its activities in 1814. Roscoe was the Chairman of its General Committee in 1814, its first President in 1822, and delivered the 80-page inaugural address at its opening, 25 November 1817.
Liverpool Royal Institution drew on the cultural impetus Roscoe and his circle gave Liverpool during the late 18th century – founding the town's Athenaeum, Literary and Philosophical Society, Lyceum (with the Liverpool Library), Liverpool Academy and Botanic Garden – and put it to the service of "promoting the increase and diffusion of Literature, Science and the Arts" (1). The 1814 plan provided for a School, Public Lectures, accommodation for Societies, Collections of Books, Art, and Natural History, a Laboratory and other Apparatus, and meeting rooms for the Proprietors, its financial backers.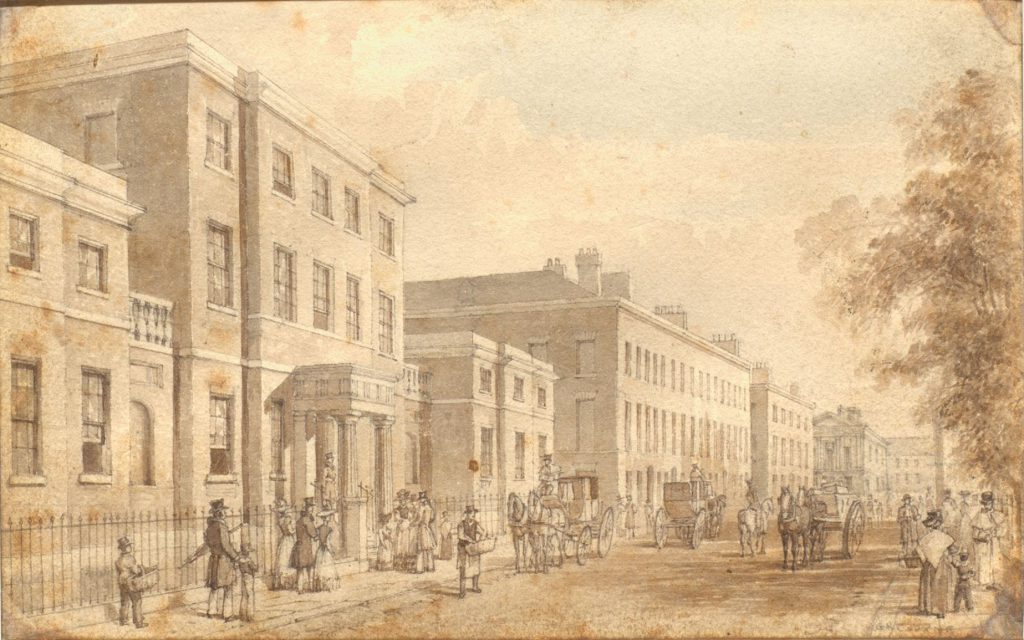 Writing the LRI's history in 1953, Henry Ormerod was struck by "how much of the intellectual life of nineteenth century Liverpool was centred in the Royal Institution, and how many of our modern institutions originated either as the direct creation of the Institution itself, or as guests within its walls" (2).
By the end of the 19th century as the LRI's natural successors, particularly the Public Library and Museum and University College Liverpool, were founded and thriving, the LRI collections were dispersed and its activities curtailed. You can still find its legacy today in the Walker Art Gallery (paintings), Liverpool Museum (natural history), the Victoria Gallery & Museum (minerals), and in the University of Liverpool.
And the LRI archive and Library are both available via Special Collections and Archives, and include lists of subscribers and proprietors; committee minutes; correspondence; legal records; catalogues of the collections; records of gifts; visitors' books; and financial records.
References:
(1) Detailed plan of Liverpool Institution, as determined upon by the committee – 18. Aug. 1814. Ref: GR.1.2(3) B/8
(2) H.A. Ormerod. The Liverpool Royal Institution: a Record and Retrospect. Liverpool University Press, 1953.