John Sampson (1862-1931) was the first full-time librarian at University College (later the University of Liverpool) as well as an ardent Romani scholar. Thanks to various donations over the years, including some from the Sampson family, we have a large and fascinating John Sampson archive. Recently, we were delighted to receive some new additions – they have now been catalogued and should be a fantastic resource for researchers.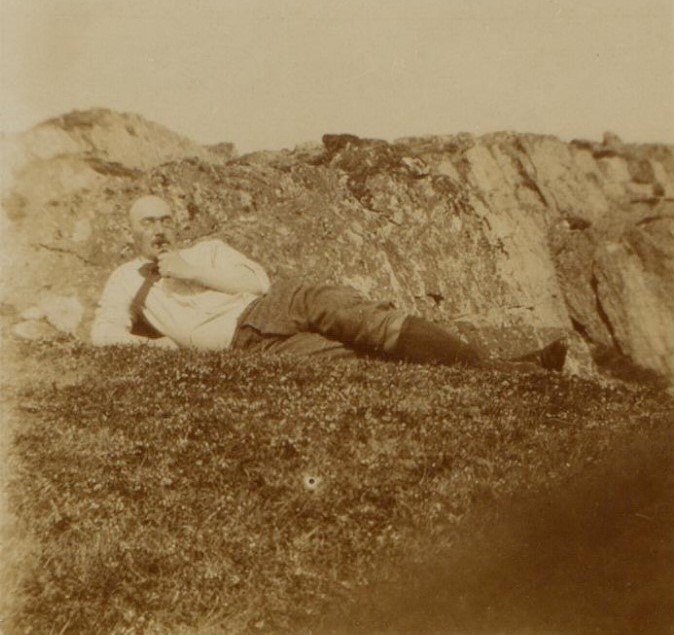 Sampson was also a prolific correspondent, and the new material contains a large amount of correspondence between Sampson and a host of well-known names.
One such name is Theodore Watts-Dunton, the critic and poet who shared Sampson's passion for gypsy lore and literature; they corresponded enthusiastically on such matters. Watts-Dunton is also known for being the last carer of the great poet, Algernon Swinburne. Due to Swinburne's poor physical and mental health he lived with Watts-Dunton at 'The Pines' in Putney from 1879; he died there in 1909, three days after Watts-Dunton wrote this letter to Sampson.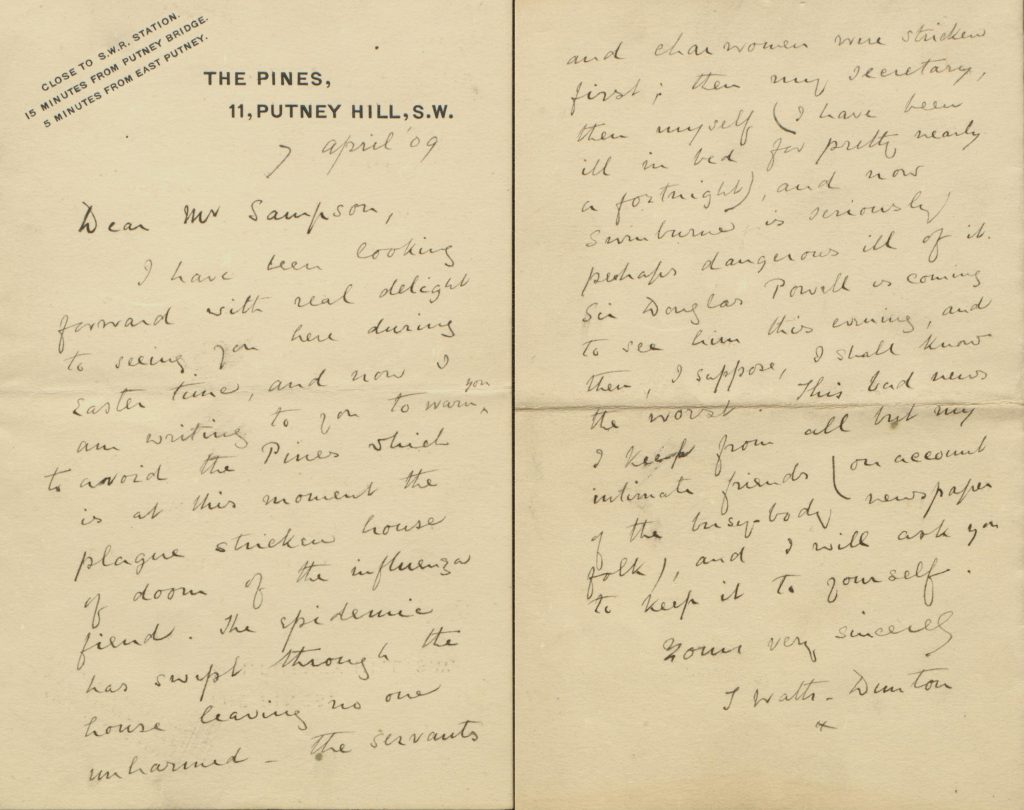 Other correspondents include Joseph Conrad (author of Heart of Darkness), who wrote this letter to Sampson in 1922, respectfully refusing an honorary degree from Liverpool.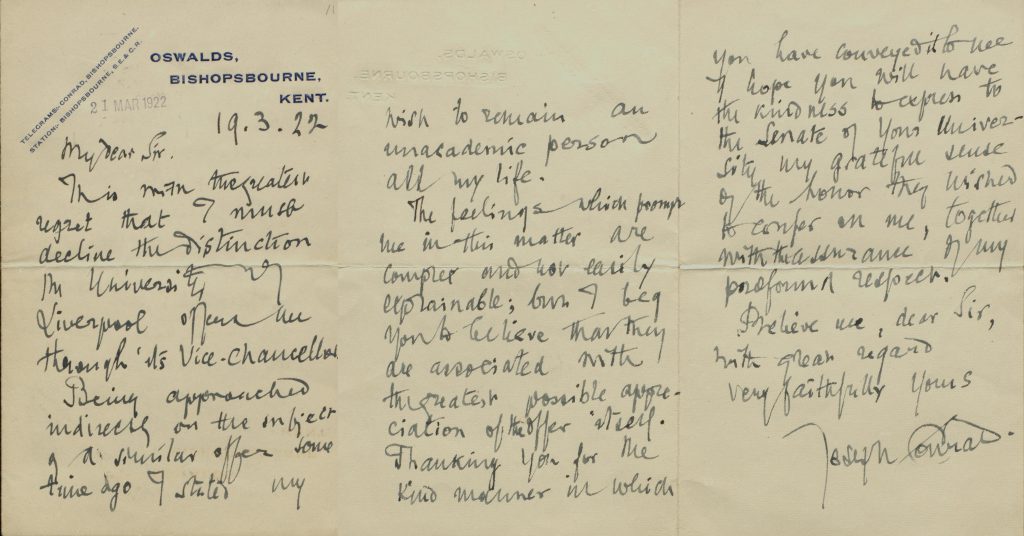 The new material doesn't only contain insights into the literati of the time, but to Sampson himself. Thanks to a large amount of material gathered by his family, including his daughter Mary Arnold, we have photographs, personal letters and even more unusual items.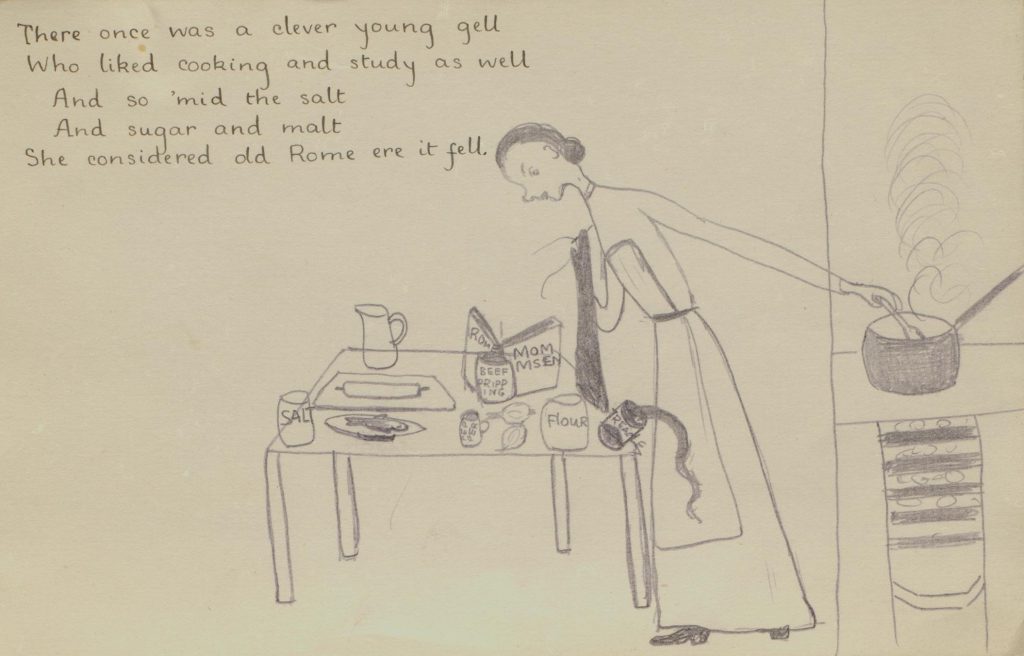 The catalogue is now available online (SP9/5). The new material also perfectly complements our huge Gypsy Lore Society archive; Sampson was an active member of this society, serving as president in 1915-1916.