William Crabtree graduated from the School of Architecture at the University of Liverpool in 1929, having studied under Professor Charles H. Reilly. His final year thesis was a design for a department store in Oxford Street.
As a result of Crabtree's work during his degree, Charles Reilly suggested to his friend John Spedan Lewis, chairman of the John Lewis Partnership, that Crabtree be given the commission to design the new Peter Jones building.
Crabtree's papers dating from 1933 to 1940, covering the period when Crabtree worked as an architect on the Peter Jones building and Crabtree's time as a consultant architect for the John Lewis Company, have recently been added to the University Archive.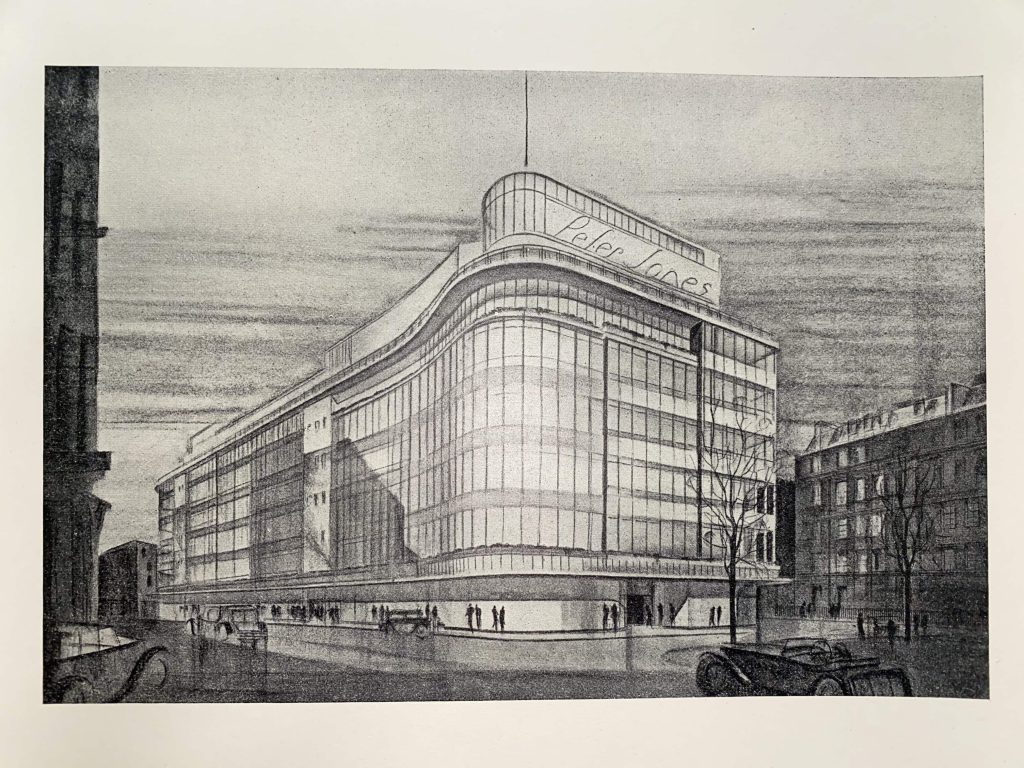 The Peter Jones building is named after Peter Rees Jones (1842–1905), the son of a Carmarthenshire hat manufacturer who developed a flourishing retail business, the success of which was reflected in the five-story red-brick store that stood on the site of the present Peter Jones building. After Peter Jones's death in 1905, the business faltered and the store was purchased by John Lewis, who handed it over to his son John Spedan Lewis in 1914.
By the early 1930's, Spedan realised that Peter Jones, with its old Victorian layout, needed refurbishment. John Slater and Arthur Moberly were appointed as joint architects, together with Crabtree, with Charles Reilly engaged as consultant.
The Peter Jones building, completed in 1939, is celebrated as an example of the Modern Movement in Britain. Crabtree was influenced heavily by leading Modernist designers, having studied Mendelsohn's Schocken stores in Germany. Peter Jones was the first property in London to use the glass curtain wall effect, creating a fluid exterior, and the interior was illuminated by lightwells.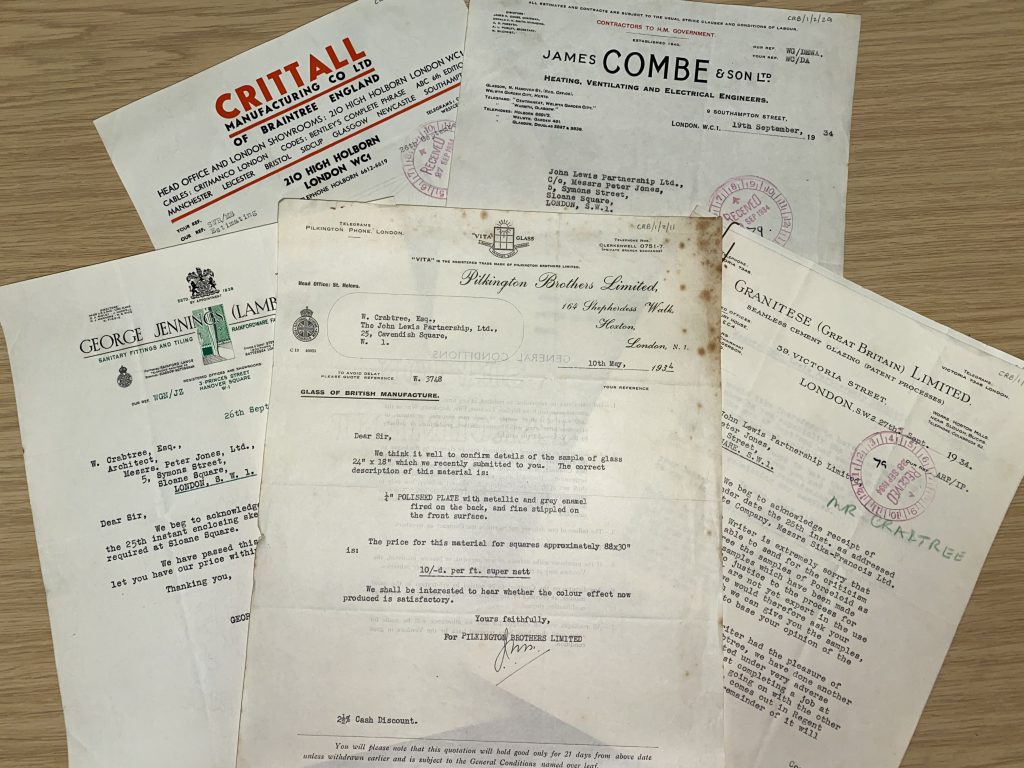 William Crabtree's papers, donated to Special Collections and archives in November 2019 by Crabtree's son (Dr. John Crabtree), include correspondence between Crabtree and manufacturing and engineering companies, discussing topics such as the building design and materials, as well as many letters between Crabtree and Charles H. Reilly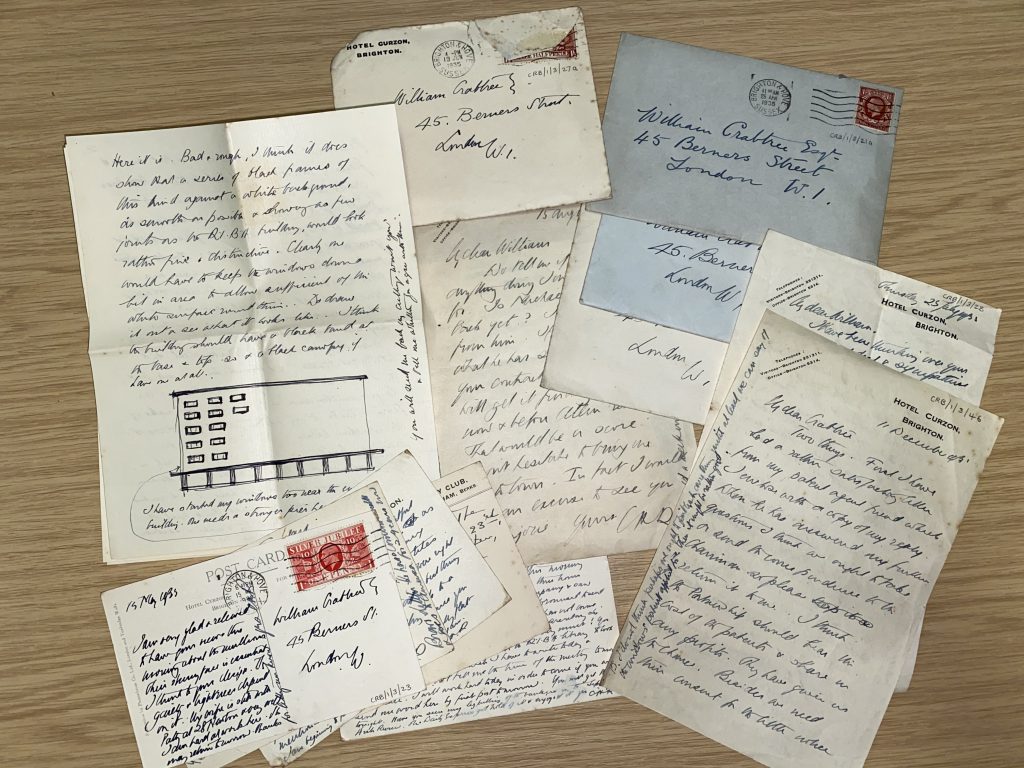 Also included are minutes, agenda papers and memorandums from committees governing the development of John Lewis building projects, that offer a fascinating insight into the design and building process.
The catalogue for the papers of William Crabtree is available online.
—
Richmond, P., 'Later Architectural Work: 1918–1939', in Marketing Modernisms: The Architecture and Influence of Charles Reilly (Liverpool: Liverpool University Press, 2001), pp. 162-176.
'Retail therapy: with sympathy and imagination, a well-loved London landmark has been given a new lease of life by radical alteration and thorough internal revision.' The Architectural Review, vol. 215, no. 1288, June 2004, p. 88+.