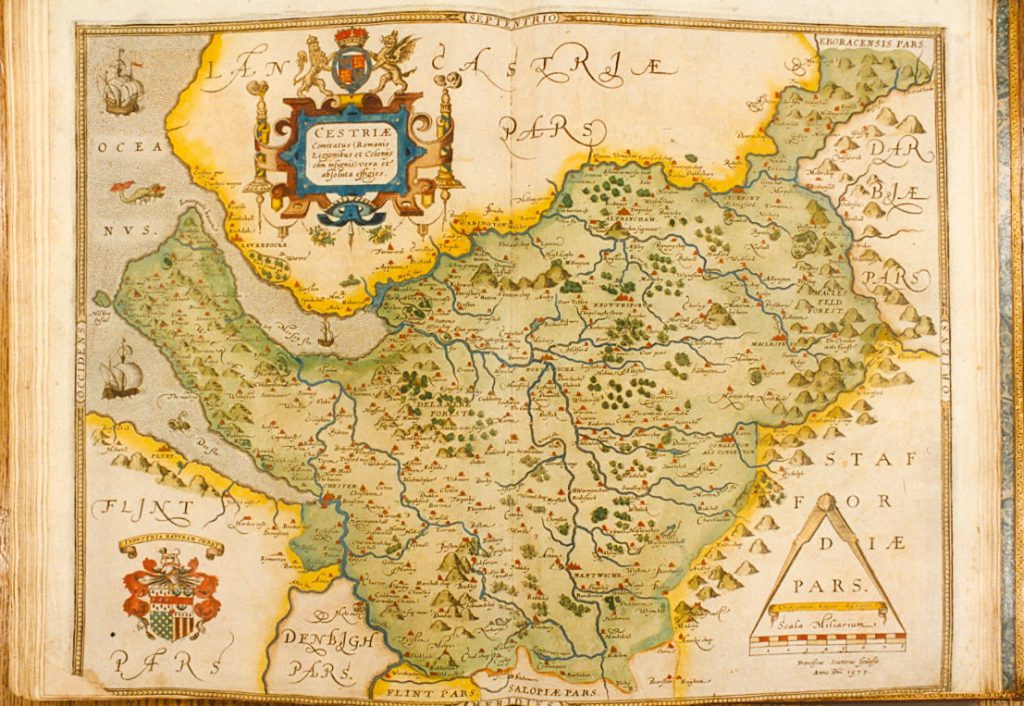 Two of Special Collections & Archives currently locked-down treasures are our c.1590 hand-coloured printed maps of the counties of England and Wales by Christopher Saxton (approximately 1540-1610), and the 1611/1612 Theatre of the Empire of Great Britain by John Speed (1552?-1629). These two atlases are amongst the earliest to depict all the historic counties of England and Wales. Ireland is represented in Speed's atlas by maps of the four historic provinces of Connaught, Leinster, Munster and Ulster, and Scotland by a single map, since Speed started his work before the Union of the Crowns in 1603, when Scotland was still a separate kingdom. Both of these cartographical treasures were generous gifts to University College, Liverpool from Henry Yates Thompson (1838-1928), a Liverpool benefactor (he also funded the Palm House in Sefton Park) who was renowned for his collection of medieval manuscripts.
Using Saxton and Speed as inspiration, and thinking of University students and staff now dispersed around the country, we are posting a new County Lives series on the SCA blog and @LivUniSCA twitter account, based on our behind-the-scenes work to upgrade collection catalogues, making it easier to search for people, places and subjects. County Lives will highlight items from our collections relating to each of the historic counties or provinces where the University community and our social media followers may now be living and working, or perhaps looking forward to revisiting in the future.
And as we are unable to take new photographs of our locked-down collections, we invite readers to tweet their own photographs showing these places four hundred years on from Saxton and Speed.