The Oliver Lodge papers have recently been digitised as part of the British Association for the Advancement of Science archive from Wiley Digital Archives. A joint venture between Jisc and Wiley and the first of its kind, the digitisation project aims to remove barriers to access.
The British Association for the Advancement of Science (BAAS) was active between 1831 and 2007. Its founding aim was to strengthen the relationship between science and public interest. The BAAS archive, containing material such as correspondence, minute books and publications, forms the spine of the digitised archive. Sitting alongside it are the papers of eminent scientists submitted for inclusion in the project by Universities across the UK. The digitised Oliver Lodge papers from the University of Liverpool total around 7000 images.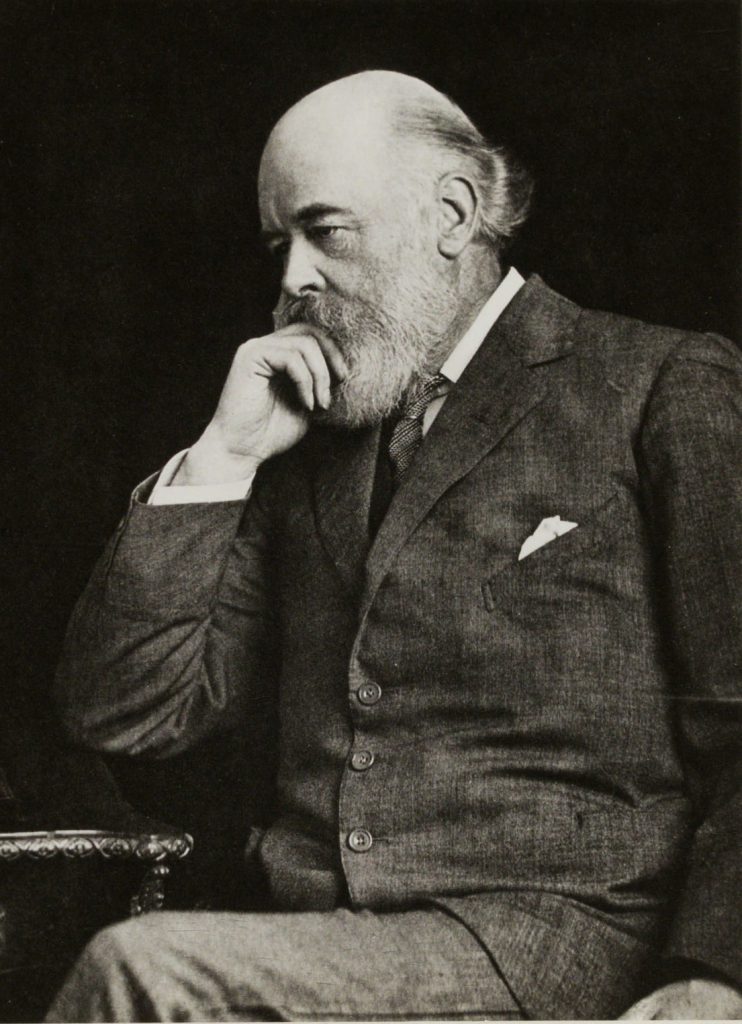 Oliver Lodge (1851-1940) was the first Professor of Physics at the University of Liverpool, holding the post from 1881 to 1900. He was a leading scientist of his age, remembered among scientists mainly for his investigations of electrical phenomena. Lodge was passionate about democratising scientific knowledge and his public lectures would draw huge crowds. He served as President of BAAS between 1912 and 1913.
At the centre of the Oliver Lodge collection are 30 of his research notebooks dating from 1870 to 1913, which contain notes on experiments, including diagrams and charts, and lectures notes. Alongside Lodge's notebooks is correspondence with colleagues and other scientists of the age, printed material and a number of photographs.
The bespoke platform which hosts the Lodge collection aims to replicate the experience of using the physical material, with the notebooks scanned from front to back cover. Along with the high-quality images are intelligent features such as the ability to search within a document, zoom in, share images and download data from tables and charts into a spreadsheet.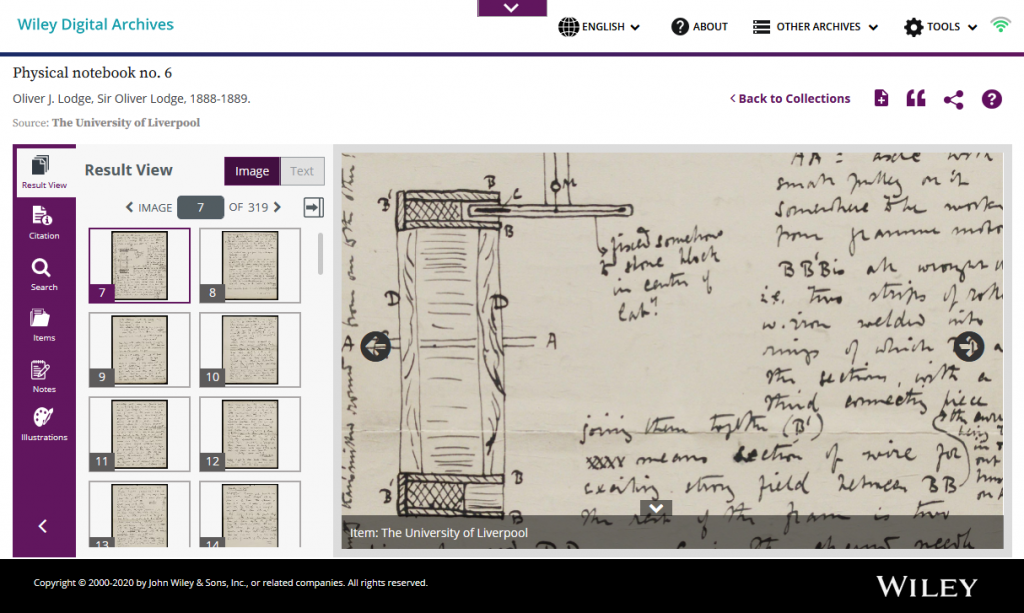 The online collection is free to access to institutions with a Jisc membership, which includes all UK Universities.  If you are a member of the University of Liverpool you can access it through the Library Database page under "W" at Wiley Digital Archives: British Association for the Advancement of Science .