In our second blog post of International Women's Day, we celebrate the fascinating life and career of University of Liverpool alumna Dame Rose Heilbron DBE (1914-2005), a trailblazer for women in the field of professional law.
Dame Rose Heilbron DBE was born in Liverpool in 1914. She attended the Belvedere School before beginning her undergraduate degree reading law in October 1932. She was one of only two women in her class, and entered into a very male dominated profession – it was only when Rose was five years old that women were allowed to practice law with the introduction of Sex Disqualification (Removal) Act in 1919.
She was awarded a First Class LLB in July 1935, only one of two women in England to have done so, and the first woman to graduate with a first class law degree from the University of Liverpool. She remained at the University to study for her LLM whilst simultaneously reading for the Bar and attending the Inns of Court School of Law in London (Gray's Inn).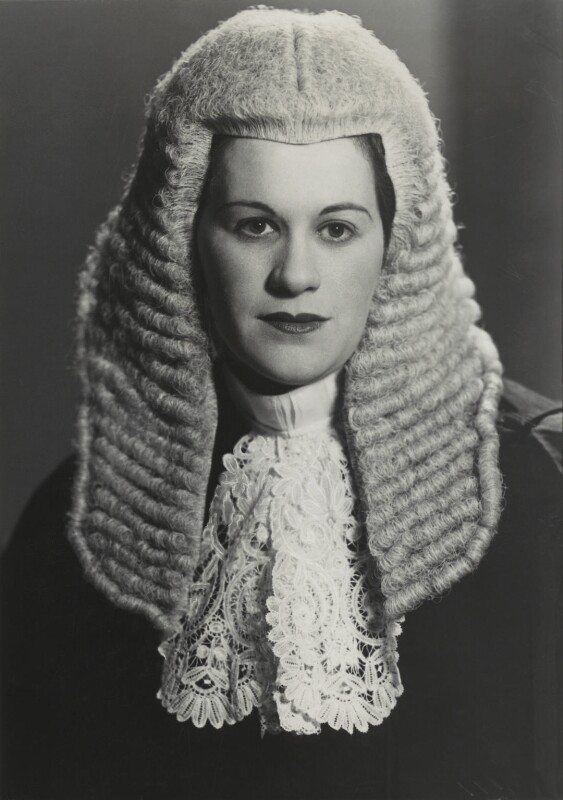 During her time at the University of Liverpool, Dame Heilbron took part in and enjoyed student life, acting as both the Treasurer of the Jewish Student's Society and then Honorary Treasurer of the Legal Society during her undergraduate studies. In November 1935, she took part in the mock elections held in the Students Union as the Conservative candidate (although her daughter Hilary notes that her political allegiances changed through her life).
Fellow student Jack Brophy recalls:
"There are memories of mock elections and mock parliaments held in the Gilmour Hall. So earnest were the candidates that they seemed to forget that it was not for real. They were the Union personalities of the 1930s and mostly emanated from the Law School and the Department of Economics… the Conservative [candidate] was the law student Rosie Heilbron, who… was well served by her team who plastered the Union building with placards declaring "Don't vote Red, vote Rosie" – Rosie Heilbron won by a clear majority".

The recollections of Jack Brophy (B.A. 1936, Cert. Ed. 1937). Archive reference D404/2.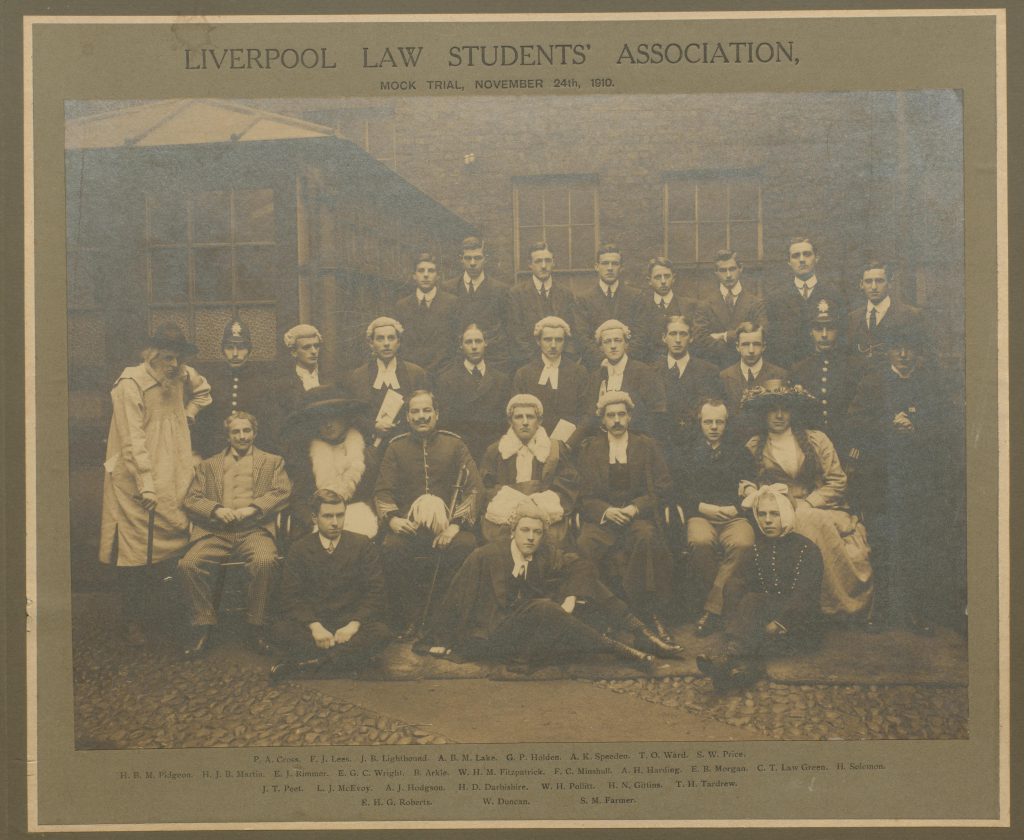 She was awarded her LLM in 1937 (she was only one of two women in England to hold a Masters in Law at the time) and called to the bar in 1939 (as the youngest woman to have been called). She went on to achieve an impressive series of accolades and "firsts", including the first woman to be awarded The Lord Justice Holker Scholarship to support study at the Gray's Inn (1935); one of the first two women King's Counsel at the English Bar (today's equivalent of a QC, 1949); the first woman to lead in a murder case in England, as part of the famous Cameo Cinema trial (1950); the first woman to be appointed as Recorder (1956); the first woman to sit as a Commissioner of Assize (1957); the first woman to be appointed judge and sit at the Old Bailey (1972); leader of the Northern Circuit (1973); the second woman High Court Judge (Family Division 1974); and, the first woman to lead one of the Inn's of Court when she became the Treasurer of Gray's Inn (1985). Of this appointment, Dame Heilbron stated: "the legal world does not discriminate by sex or race and this is possibly an example of it working rather well." (The Guardian, 2005).
Special Collections and Archives welcomed a donation of Dame Heilbron's University notebooks from her second and third years of study (1933-1934 and 1934-1935) from Hilary Heilbron QC, Rose's daughter, during a visit to the School of Law and Social Justice in January 2020. These notebooks are a fantastic resource for those studying the history of legal education and the first women lawyers.
Here is a snippet from archival reference HEI/1:
Bibliography and recommended further reading:
Websites
www.theguardian.com/news/2005/dec/13/guardianobituaries.gender
www.theportiapost.wordpress.com/2017/11/06/kickass-lady-lawyers-rose-heilbron/
www.thejusticegap.com/rose-heilbron-cameo-cinema-murders/
Monographs
Heilbron, H. (2012). Rose Heilbron: The Story of England's First Woman Queen's Counsel and Judge. London: Hart Publishing.