Many winter festivals and celebrations are marked by the giving of gifts, so this seems a good season to showcase some of the recent gifts to Special Collections & Archives in our new exhibition, simply titled: Thank you!
It displays gifts from donors across the University community – former students and their families, those with family roots in the University's local community, and Liverpool businesses.
Thinking about the long history of generosity to the University and its heritage collections, we wondered whether we could identify some of the very first gifts to the University Library.
Turning to the University Archive, the first Annual Report of the first academic session of University College, Liverpool, 1881-1882, records that the Library received 1000 books from Rev. Canon Hume. At this point in its history, the College had a few books, a Librarian – Chevalier Eugenio Londini (who was also Registrar and lecturer in Italian) but no library building. The College had moved into a converted lunatic asylum, and the space occupied by the books was also a waiting room. There were so few that apparently you could count them while you waited.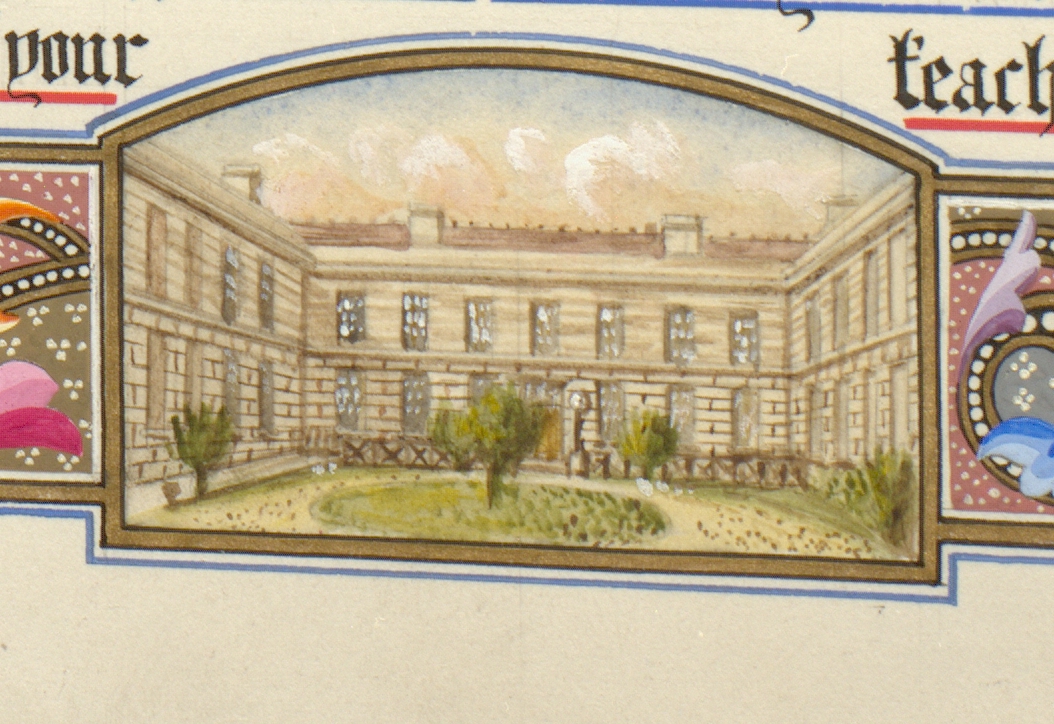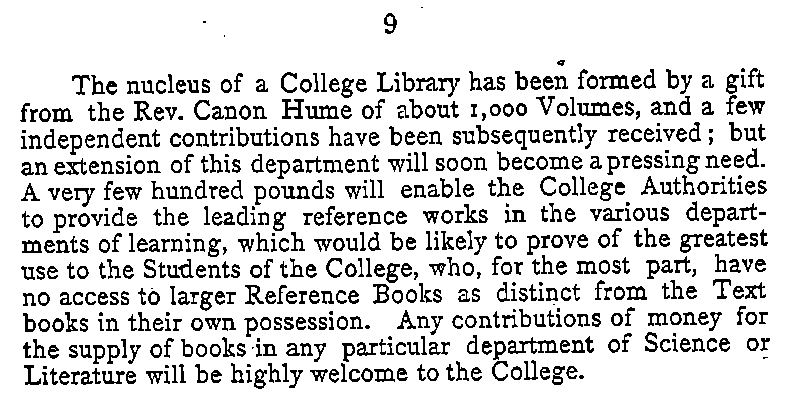 Rev. Canon Abraham Hume (1814-1884), born and educated in Ireland, was a teacher and clergyman in Liverpool. He taught English at Liverpool Mechanics' Institute from 1841 and then at the Liverpool Institute and Collegiate Institution. After being ordained in 1843, he put his energies into his career as an Anglican clergyman. He became the vicar of the new parish of Vauxhall, organized the building of the new church of All Souls (now demolished), and supported the new Anglican diocese of Liverpool (1880) and the new University College (1881). On his death in 1884, the College was bequeathed the remainder of his books. In these early College years, the Library eked out piecemeal gifts of money and books to build its teaching collection, and it is remarkable that any have survived their many subsequent journeys around campus.
We can identify a few 'Hume' books still, notably glossaries of provincial words reflecting Hume's particular interest in dialects. The word 'gift' appears in several of these, but not always with its current meaning. In Craven dialect, Hume would 'gie' his books, and 'gifts' are "white specks … on the finger nails, superstitiously believed, … to portend various events." On the thumb, a gift; on the forefinger, a friend, on the middle finger a foe, on the fourth finger, a sweetheart, on the little finger a journey.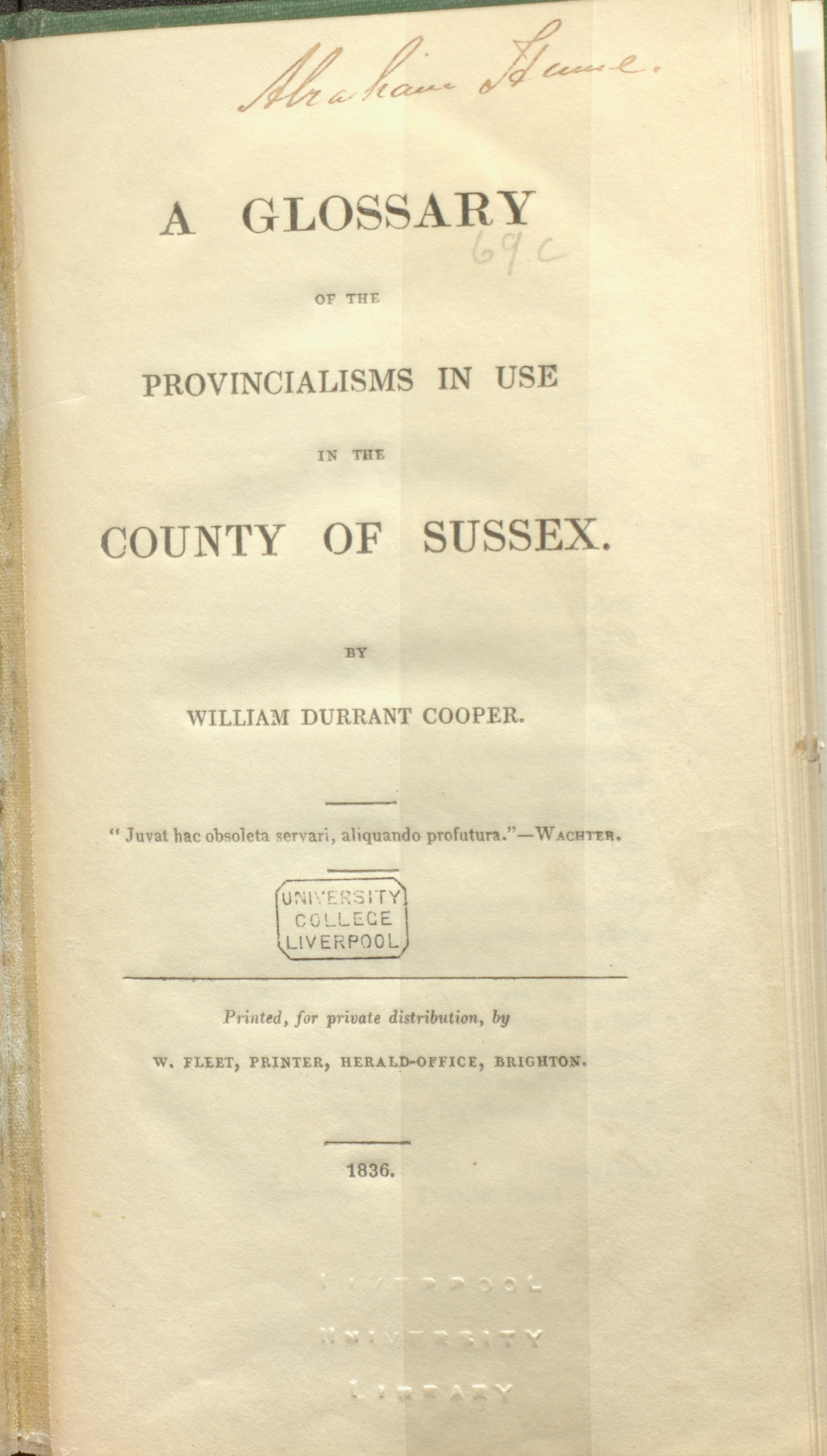 The slowly growing Library of University College Liverpool continued to rely on donations, which later Annual Reports listed item-by-item. It had no permanent home until 1892, when the Tate Library in the Victoria Building was built. From 1893, gifts were recorded in the Accession Registers alongside purchased books, and then in a separate series of Gift accession registers.