George Charles Edward Simpson, member of University staff and Fellow of the Royal College of Surgeons, served as a Lieutenant Colonel in the Royal Army Medical Corps.
Attached to the 34th (West Lancashire) Casualty Clearing Station in France, he was twice Mentioned in Despatches. Casualty Clearing Stations existed to treat wounded men so that they could return to the front or be referred to a hospital.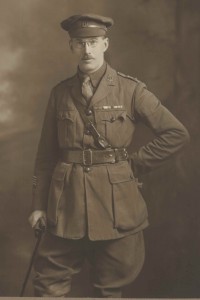 Over by Christmas. December 6. See the 2014 Advent calendar on the SC&A website.