Followers of our blog will remember a series of posts focusing on the experience of individuals during the First World War. Using surviving records from the collections SCA explored the personal stories of some of the men and women whose lives were affected by the conflict.
In the post focusing on the Cunard Archive we looked at C. F. Hopkinson – an employee in Cunard's Accountants Department. Surviving records in the archive showed that he served as a member of the 17th Battalion of The King's Regiment Liverpool. The Cunard Staff Magazine credited Hopkinson with the redesign of the front cover and an illustration entitled The Dawn during the First World War. There were no further records detailing his employment with Cunard in the archive.
We were contacted recently by his daughter, Anne Frances Henry, who provided the following details about her father's life:
"C.F. Hopkinson was my father, and was a commercial artist for Cunard in Liverpool. As I understand it he painted the ships from the draughtsman's drawings, before they were built or at least completed".
"My father's full name was Charles Francis Hopkinson and besides painting the liners, he also did the designs for most of the items on board such as playing cards, menus, postcards etc. His paintings of some of the liners appeared on the postcards. He had quite a distinctive style of lettering and so his work on these is smaller items is easy to pick out".
The information provided by Anne enabled the identification of Hopkinson in the following photograph. He is pictured making final amendments to Samuel Cunard's portrait bust.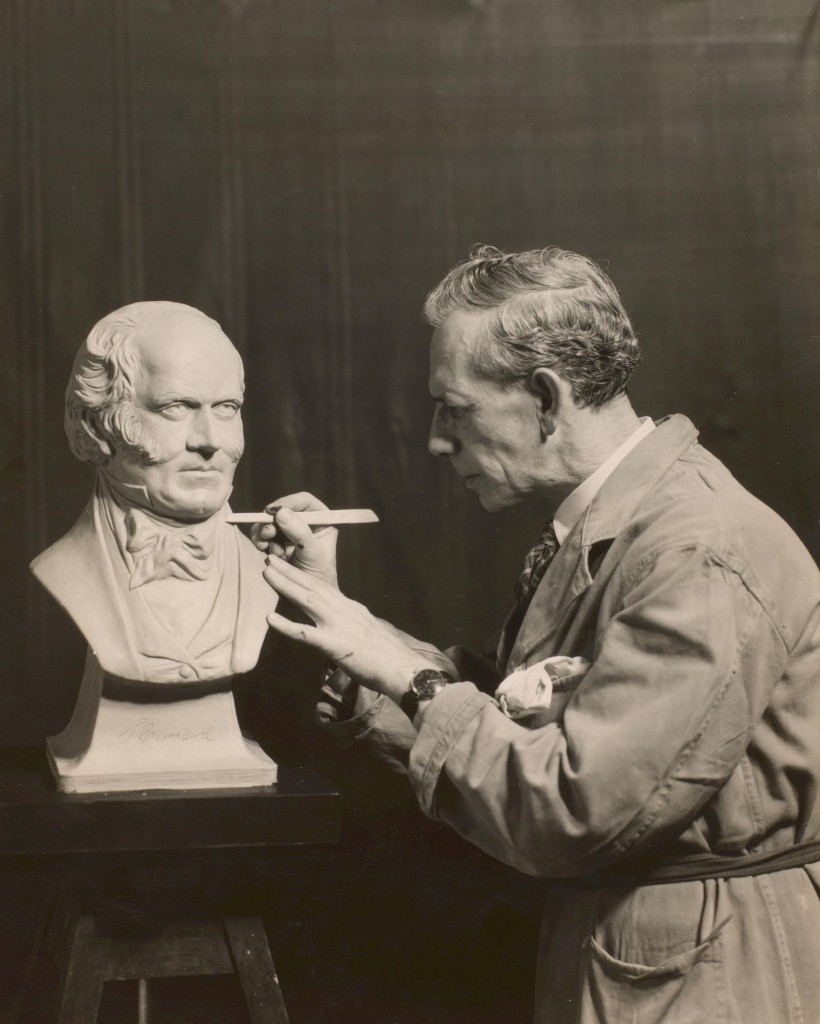 A further example of Hopkinson's work includes this illustration of the Caronia II. The ship was launched in 1947 by HRH Princess Elizabeth and was known as the 'Green Goddess' due to her unusual green livery.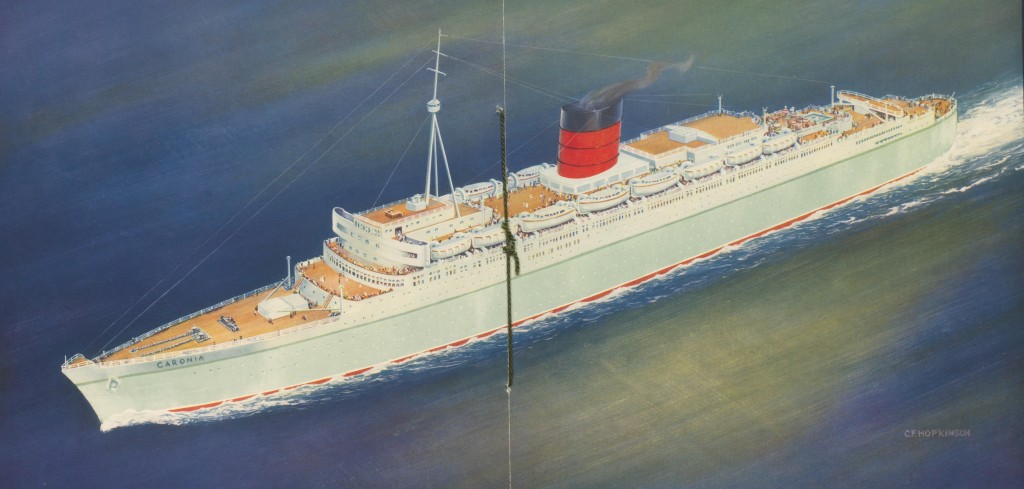 We are grateful to Anne for taking the time to contact us and provide this information about her father's career with Cunard.
Visitors to Liverpool next weekend will be able to see Cunard's flagship, the Queen Mary 2 sail from the city on Saturday 4th July. The visit will recreate the Britannia's maiden transatlantic voyage from Liverpool to Halifax and Boston in 1840. If you are planning on enjoying the festivities during the weekend there is still time to visit our exhibition Cunard 175 – a voyage through history which is open until 1st September.