January 2016 sees the 70th anniversary of the death of the celebrated social reformer Eleanor Rathbone. To commemorate this event, an exhibition of items from Special Collections & Archives' Rathbone Papers seeks to highlight her life and times. Eleanor's political career, social campaigning, family and legacy are examined through photographs, political manifestos, correspondence, publications and ephemera.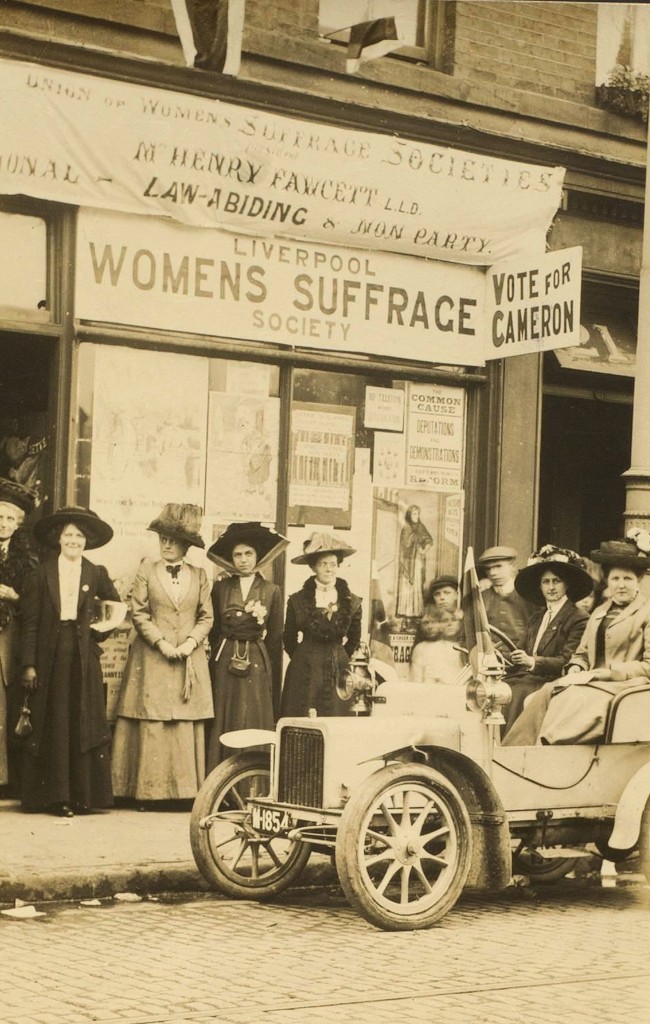 Born in Liverpool and educated at Kensington High School, London and Somerville College, Oxford, Eleanor was the second daughter of William Rathbone VI (1819-1902) and his second wife Emily Lyle (d.1918). The Rathbone family were a Liverpool dynasty of non-conformist merchants and ship-owners, philanthropists, politicians and social reformers, artists and patrons of the arts. From 1788 until 1940 the Rathbone family home in Liverpool was Greenbank Hall, which was bequeathed to the University in 1944.
In 1909 Eleanor Rathbone became the first woman elected to Liverpool City Council, standing as the independent councillor for the Granby Ward until 1935. During this period she was a prominent campaigner for the cause of women's suffrage, and in 1909 helped to establish the Liverpool Women's Suffrage Society. In the years after the First World War, Eleanor became a leading voice in the movement which saw the introduction of widows' pensions in 1925 and the equal franchise legislation of 1928.
In 1929 Eleanor Rathbone was elected as the Independent MP for the Combined English Universities, a position she held until her death in 1946. She was one of the first politicians to realise the potential danger from the Nazi party in the 1930s, and was a relentless critic of the government policy of appeasement. Instrumental in the establishment of the Parliamentary Committee on Refugees in late 1938, Eleanor was a formidable campaigner on behalf of refugees from Francoist Spain and Nazi-occupied Czechoslovakia. Building on her earlier social work, Eleanor was a vocal advocate for the introduction of family allowances, more commonly known as 'child benefit'. The Family Allowance Act was passed in 1945, with Eleanor instrumental in ensuring the benefit was paid directly to mothers.
The exhibition is open during SCA opening hours (Monday to Friday, 9.30am-4.45pm), and is also accessible at weekends during the core Sydney Jones Library opening hours of 12pm to 5pm. Please ask for access at the main Sydney Jones Library reception desk. The exhibition runs until April 11th 2016.