As the U.K. prepares itself to vote in the snap General Election, we thought it fitting to show some of the printed and archival material held here in Special Collections and Archives from the elections of the past.
Within our printed collection holdings, many pamphlets of the nineteenth century highlight the popular political topics of the day. Sydney Charles Buxton became an MP for the Liberal Party in the late nineteenth century, shortly after his publication of Electoral Purity and Economy (London: The London and Counties Liberal Union, 1882). The paper is written to suggest reforms in the electoral process to counteract bribery and expenses, which the reader is encouraged to undertake and promote themselves. The below referenced "crushed" Corrupt Practices Act finally came into fruition in 1883, formally known as the Corrupt and Illegal Practices Prevention Act. This was the first act which required the expenses of candidates to be publicly published.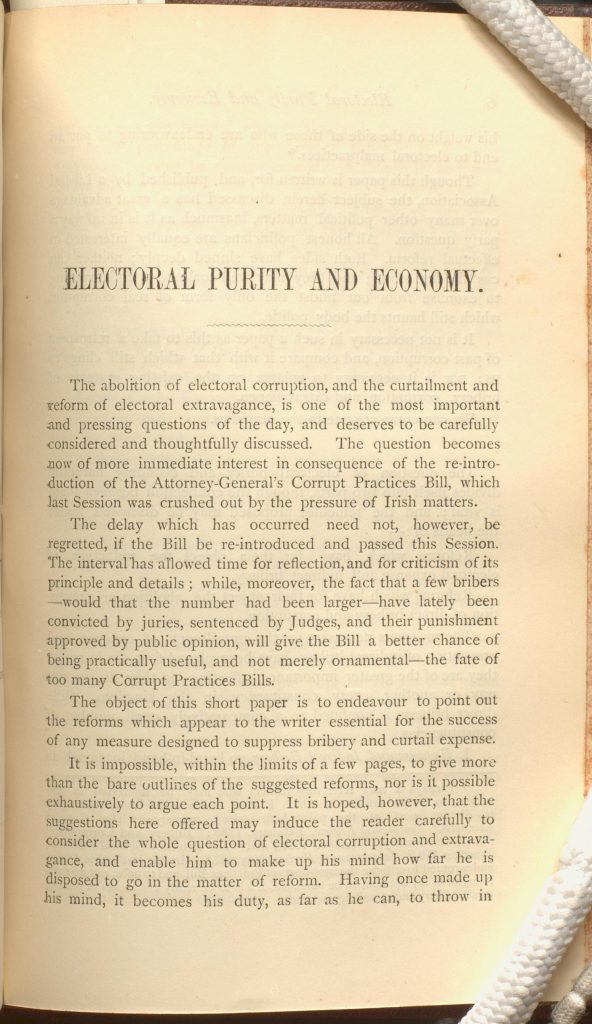 We also hold archival material relating to individuals who held both local and national political positions. Eleanor Rathbone sat as an Independent MP for the Combined English Universities, and as a local councilor for the Granby Ward from 1909 -1935. Eleanor was instrumental in the passing of a number of bills, including those with a focus upon benefiting the socio-economic position of women and children.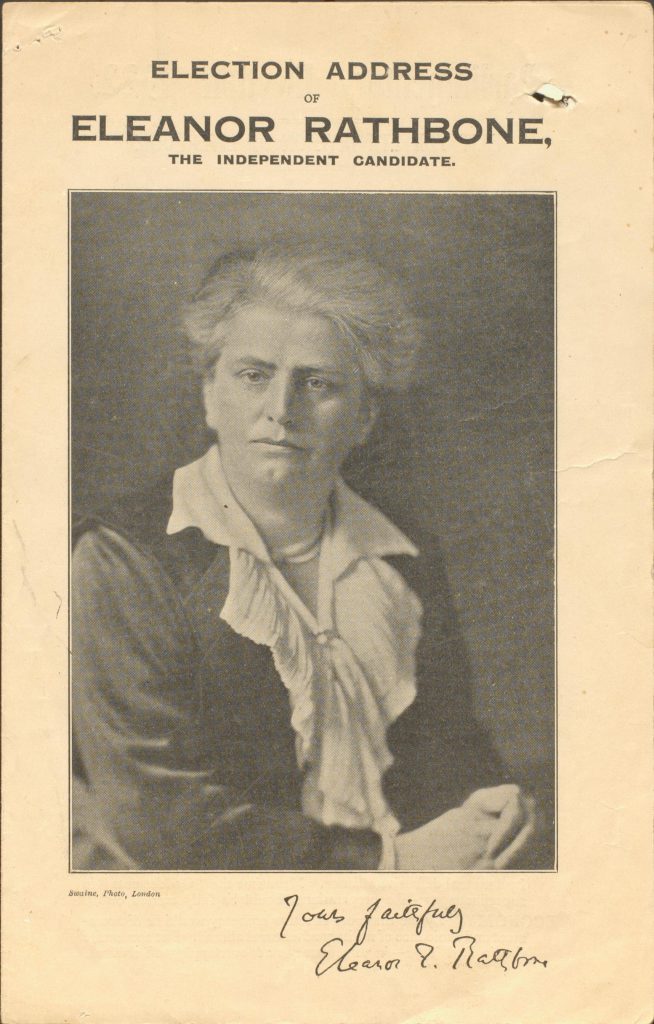 The Glasier papers provide us with an insight to the political movements of the Independent Labour Party (ILP) through politician John Bruce Glasier and his wife, Katharine Glasier. In 1900 John Bruce Glasier became the chair of the ILP, which he held for three years. In the campaign pamphlet shown below, Glasier was standing in Bordesley, Birmingham – a campaign which was unsuccessful.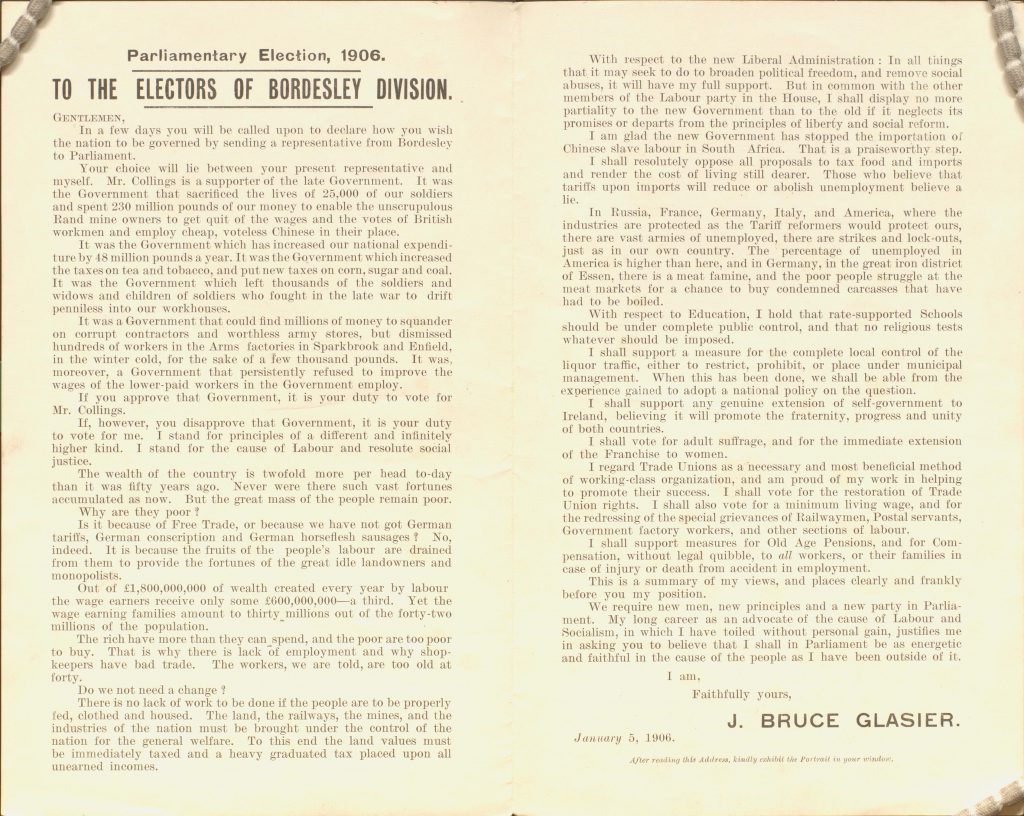 Lastly, the David Owen Archive is abundant with material relating to his time as a member of both the Labour party and the Social Democrats. Below is campaign material from the 1974 parliamentary election, when Owen was successfully elected as MP for Plymouth Devonport, holding the seat for the Labour Party.
All of the items included within this post are available to view in our reading room. Please see our website for more information on booking an appointment.
You can read the Manuscripts and More post for the General Election in 2015 here.