Cunard Additional Deposits
"We had travelled 30,913 miles, circumnavigated the globe, visited 13 countries and 18 ports…" D1183/1/2
Alongside the Cunard Archive we hold a range of complementary material donated by individuals, many of whom have links to the company.
It is often these materials that best reflect the day to day activities of travelling by Cunard and of the experiences of the people involved.
One of the most recent additions to the Associated Deposits series is a donation from ex-Cunard Assistant Purser Robin Almond.
On 1st January 1957 the 17 year old Robin Almond from Ainsdale in Lancashire joined the Merchant Navy. Robin started as a Cadet Purser with Elder Dempster Line before, 11 months later, taking up a shore based position as a First Class Reservations Clerk with Union Castle Line.
In April 1959 he secured a position as an Assistant Purser with Cunard Line, and in the next three and a half years sailed on the Mauretania, Queen Mary, Caronia, and Queen Elizabeth.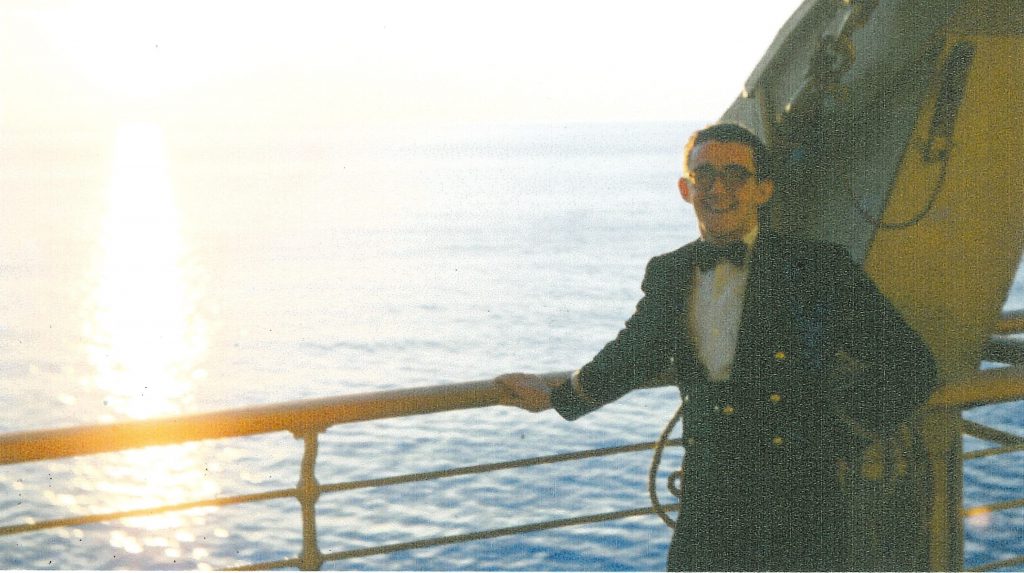 As a young man sailing the globe on world famous cruise liners, Robin has many a tale to tell.
He has been kind enough to share his story with us. Donating extracts from his diaries as well as memorabilia and photographs collected over his years with Cunard to the archive.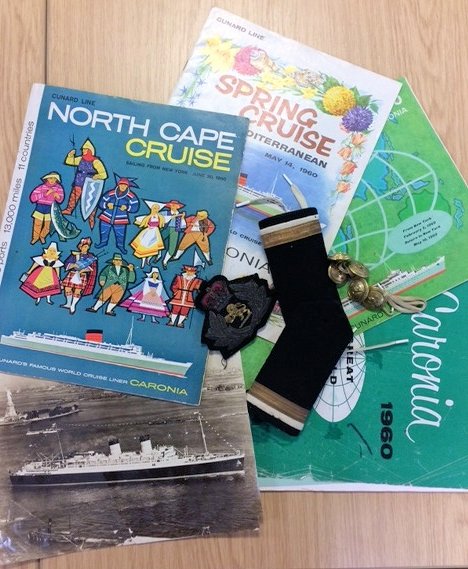 The full catalogue can be viewed online by searching for the reference number D1183.