The following is guest blog post written by Emilio Zucchetti (PhD candidate at Newcastle University). Emilio visited SC&A throughout the summer of 2019 as part of an internship offered by his funding body, Northern Bridge Consortium.
"I agreed on an internship within Special Collections and Archives, promising that I would catalogue the papers left by Frank William Walbank (archive reference D1037), Rathbone Professor of Ancient History and Classical Archaeology at the University of Liverpool (1951 – 1977). At first, I thought that it would be a great job for an internship. I was not too excited because I barely knew Walbank's work, and he is not one of the authors with whom I have to be constantly in dialogue for my own research, since I focus on the late Republic. On the contrary, Wallbank worked mainly on the Hellenistic Age. He is remembered as the "Polybius Man" (how Mary Beard called him in an article for The Times Literary Supplement, 29th May 2013) because his most important work is a three volumes commentary of Polybius' text that occupied him between 1944 and 1979. Dedicating thirty-five years to Polybius, producing the commentary and a plethora of academic articles expanding on some details, made him probably the greatest expert on the subject of the 20th century.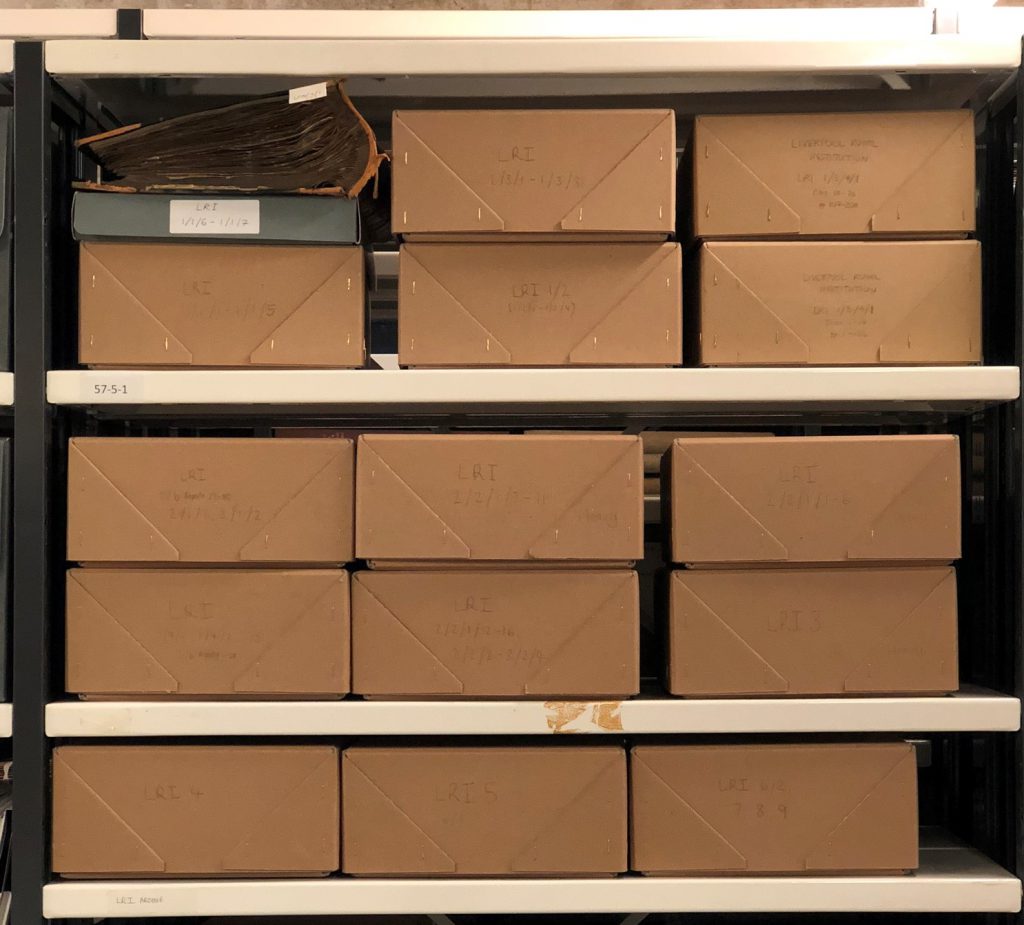 Even though I knew about some interesting adventures in his personal biography, I was still expecting to find correspondence and notes about Polybius and the Hellenistic age, depicting a rigorous scholar, to the point that I pictured him to be quite boring. Well, I was terribly wrong. Letters of colleagues asking him about passages or details in Polybius constitute indeed an important part of the archive, together with many detailed notes on bibliography in several languages (including Russian and Hebrew). On top of this, however, a very complex figure emerged. A good man, certainly, but also a very political man, involved in anti-fascist activities and part of the Communist Party in 1938-9; a Marxist in analytical terms, until very late in his life (though his research has never been held back by doctrinal positions). Some of the important documents in the archive were indeed mentioned in his Hypomnemata, a memoir composed in 1992 and covering the years between his birth (10th December 1909) and the end of WWII. The archive gives us all the possibility to brush his memoir against the grain, to complete his reluctances, to extend the narrative to the years he did not manage to cover (and for which he had prepared a long set of memorialistic notes, conserved in the archive).
Spending an entire summer in Merseyside could be quite tough, notwithstanding how lovely is Liverpool, with his great music and foodie culture – especially if you are used to the Italian countryside, where I grew up. However, even with a very wet and sometimes cold summer the archive helped me keeping my energy level high. I enjoyed going through the documents, creating this catalogue, looking up which articles or books was he commenting on, finding scholars' names I knew before and learning some new ones. To make everything work better, and immerse myself in Walbank's world a little more, I visited his houses, where he lived in Liverpool and Birkenhead: a very curious form of tourism, I reckon. I met many wonderful academics, whom I only knew by name (and I was somewhat frightened of), such as John K. Davies, Bruce Gibson, Robin Seager, Christopher Tuplin, and, most important of all, Dorothy Joan Thompson, distinguished Cambridge scholar who happens to be Frank Walbank's daughter. All of them gave me a nuanced image of Wallbank, telling me memories and stories, jazzing up my picture of him, and listening to me, rambling excited about what I was finding in the collection."
Emilio's detailed catalogue of the Walbank papers is available, please do contact scastaff@liverpool.ac.uk with any queries.