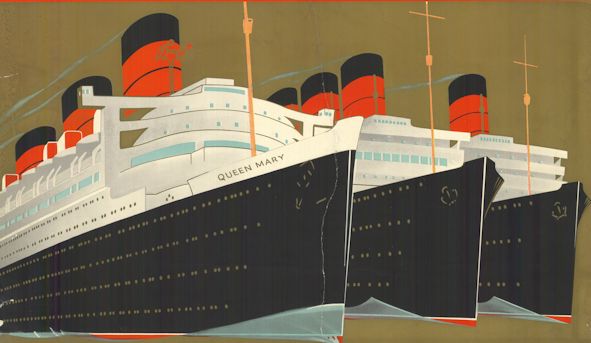 In 2015 Cunard celebrated its 175th anniversary which presented a fantastic opportunity for Special Collections & Archives (SCA) to showcase the Cunard Archive. Occupying over 400 linear metres, the archive contains most of the surviving business records produced by Cunard since it became a limited company in 1878. As a dynamic corporate memory, the archive gives rich insight into the Company's history and is a unique resource for researching Cunard's growth and development as a business.
The exhibition Cunard 175 – a voyage through history was the first to occupy the full extent of SCA's newly-expanded exhibition area. It attracted many visitors, particularly those from outside of the University. Its aim was to represent Cunard's rich heritage through the presentation and interpretation of original documents and photographs, bringing to life the story of its early years through to the golden age of transatlantic travel.
Now five years on, we revisit Cunard 175 – a voyage through history and bring some of the highlights of the exhibition online.
Researchers may also be interested in the Cunard archive webpage which contains information about the archive of one of the longest-serving names in shipping history.