Feel Good February is a month-long program of wellbeing events and activities at the University of Liverpool. Special Collections and Archives is getting involved, and to that end we have been tweeting about #beautifulbooks throughout February and have launched a new exhibition which looks at historic illustrated children's books collected by Mr & Mrs Oldham of Birkenhead.
We also wanted to take the time to highlight some of the items in Special Collections that tie into themes of wellbeing. Feel Good February is structured around the 6 ways to wellbeing, so we have collected items that speak to these themes.
Be Active
Exercise promotes wellbeing, and finding a form of activity that you enjoy can be a great way to feel good. This late 19th century book is designed to encourage the regular use of simple exercises that don't require machinery or tools. Inspired by the popularity of "physical culture", which was introduced to Britain and America during the 1800s, the simple routines which Home Gymnastics for the Well and the Sick describes and illustrates aren't far from some of the stretches and exercises that might be found in any gym today.
The illustrations in Home Gymnastics are what really make the book stand out. Depictions of both men and women engaged in the activities the text describes help the reader to visualise exercises such as 'The Mill' and 'Alternate Knee Bend'.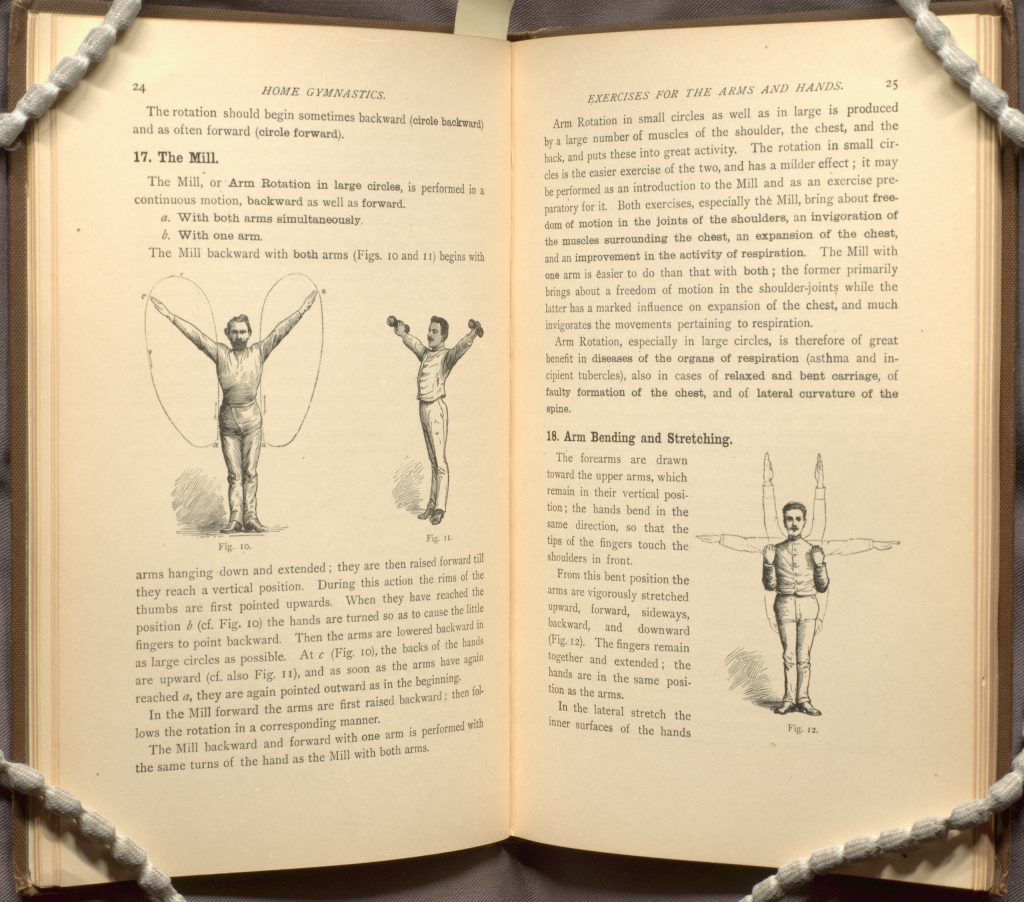 Whilst exercise is one way of staying active, gardening and spending time outdoors are others. An Encyclopaedia of Gardening is an impressive 1233-page volume that provides instruction on the theory and practice of gardening to the keen amateur. Whilst 'Of the general Management of Orchards' or 'Of the Construction of the Vinery' may be beyond the skill and time commitment of many, sections covering such subjects as the planting of flower-gardens and kitchen gardens may be of more general interest.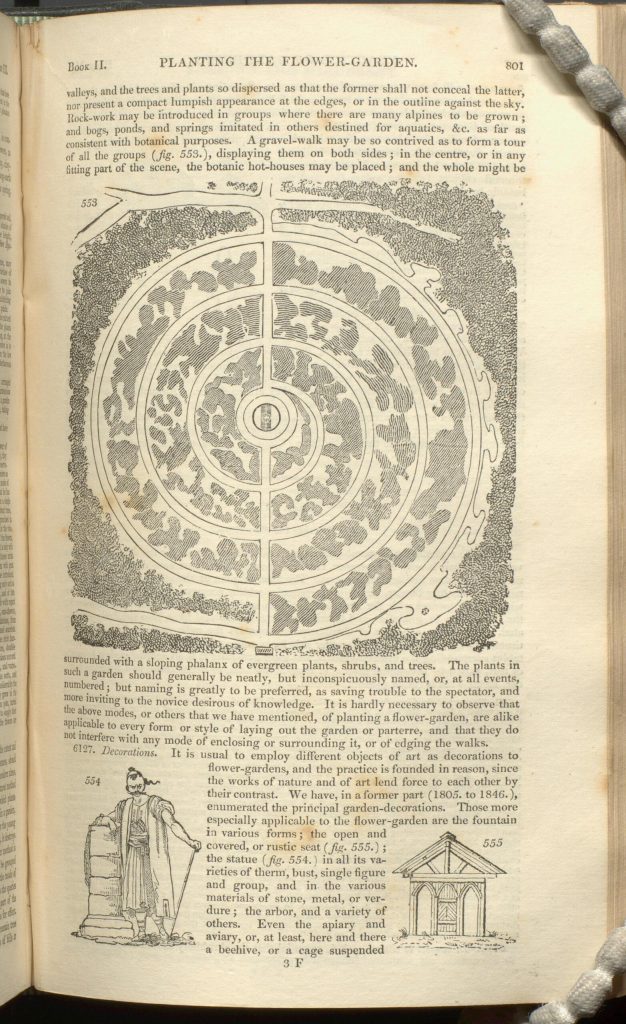 Keep Learning
Learning new skills and rediscovering old interests can help with a sense of wellbeing. The satisfaction of achievement that can come with learning and doing something you enjoy is an important part of feeling good about yourself.
One recent addition to the collection is a cookbook with a twist; rather than beans on toast or steak and chips, this collection of recipes deals with the sugary side of the culinary arts. Printed in Liverpool in 1829, The New Whole Art of Confectionary is an early compendium of sweet treats, from cheesecakes and tarts to the various kinds of sugar used for confectionary. The recipes themselves are light on details by modern standards, with no list of ingredients and a short and simple method.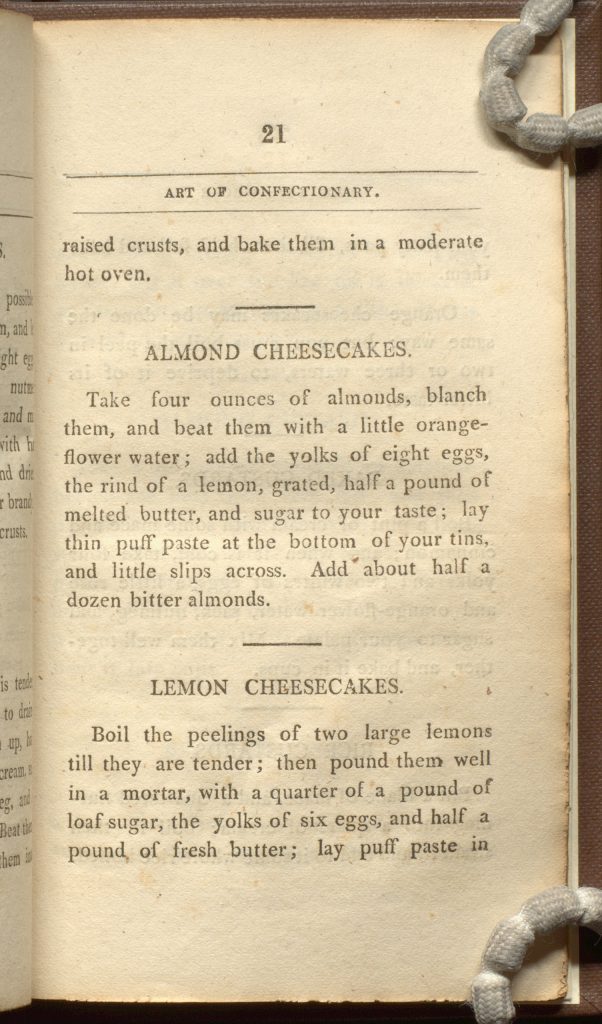 Give
The act of giving can itself be a powerful part of wellbeing, linking happiness to the betterment of the community, whether that be through volunteering your time, giving money or helping a friend. Special Collections has many examples of items that have been created as an act of giving and even more which have themselves been donated to the collections.
Practical geometry; or, A new and easy method of treating that art is an example of a work created to educate, and it was explicitly intended to benefit others. The title page indicates that the work was a benefit publication, printed in order to help students at the Union Blue School in Bath by raising funds. The exercises themselves may bring back memories of long-forgotten maths homework.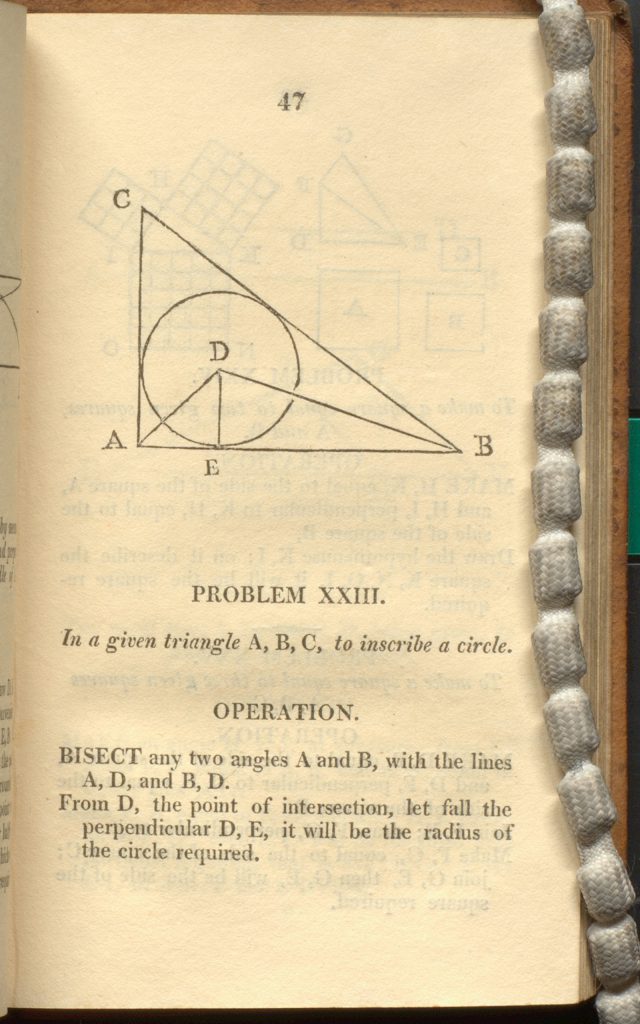 Take notice
Taking notice of the wider world forms an important component of wellbeing. This involves being conscious of both the people and places around us which shape our everyday experiences. One aspect of this can be noticing the beauty and strangeness of the natural world.
Cassell's Dictionary of Practical Gardening and Conchologia iconica: or, Illustrations of the shell of molluscous animals are both examples of this kind of material held in Special Collections. Cassell's Dictionary is a four-volume set which each contain a colourful image of well-known flowers. The impressive twenty books of Conchologia meanwhile, are packed full of drawings of many types of shells.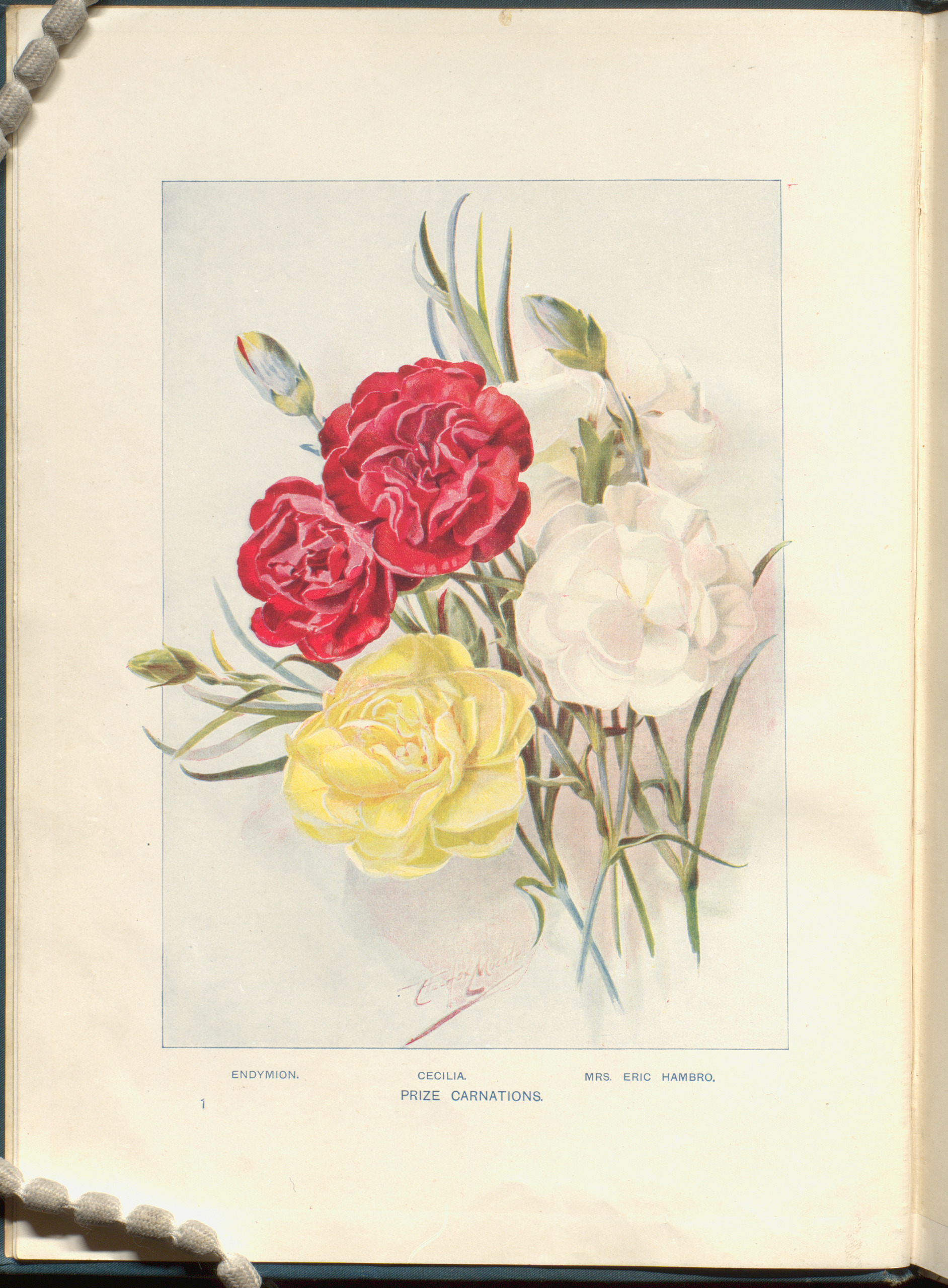 As well as the natural world close at hand, Astronomical tables with precepts both in English and Latin for computing the places of the sun, moon, planets, and comets is an 18th-century book which takes notice of things much further afield. This work was written by Edmond Halley, whose eponymous comet was last seen in our skies in 1986, and the tables it contains would have been used to calculate the position of various solar bodies.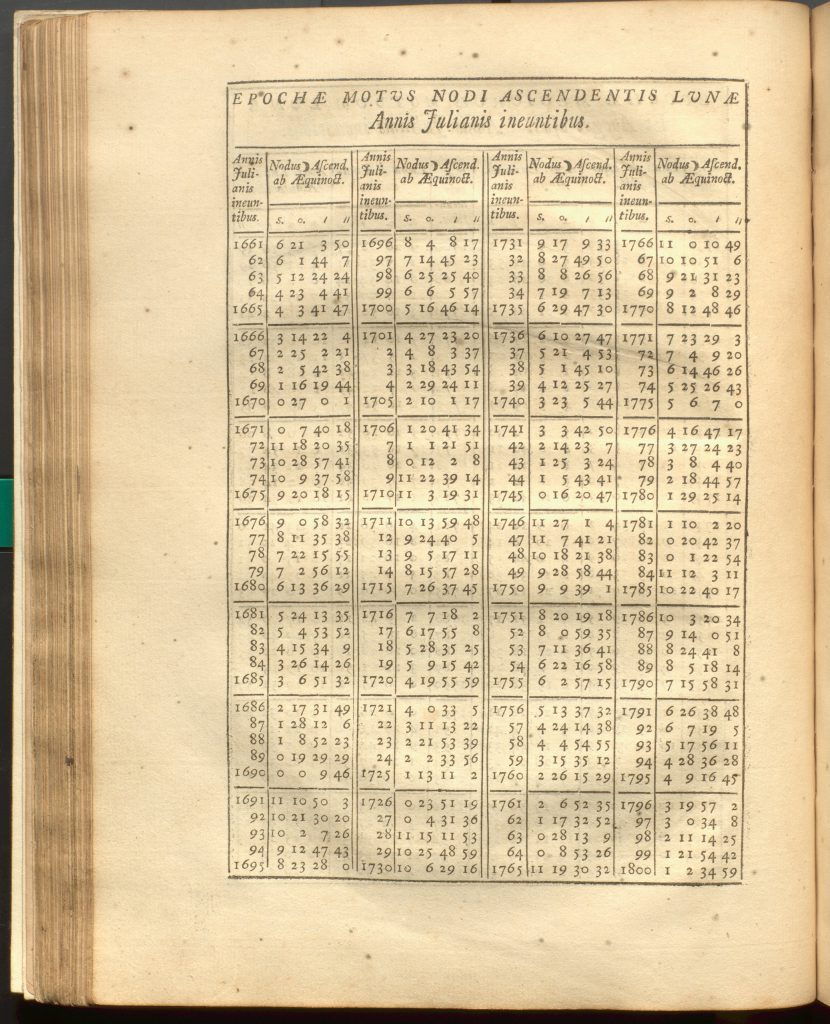 As always, the items featured in this post are available to view in the Special Collections and Archives reading room. Please see our website for more information.
By Thomas Chisholm (Library Assistant)