Thursday 12 May marks 150 years since the birth of pioneer social reformer, suffragette, and independent MP, Eleanor Rathbone who – throughout her career – played an important role in supporting and advocating for underrepresented groups and displaced communities within and beyond the UK.
Born in 1872 into the influential Liverpool-based Rathbone family, she was to become one of the most remarkable British women of the twentieth century. Her early adherence to her family motto, "what ought to be done, can be done", is plainly manifested within her own endeavours and achievements.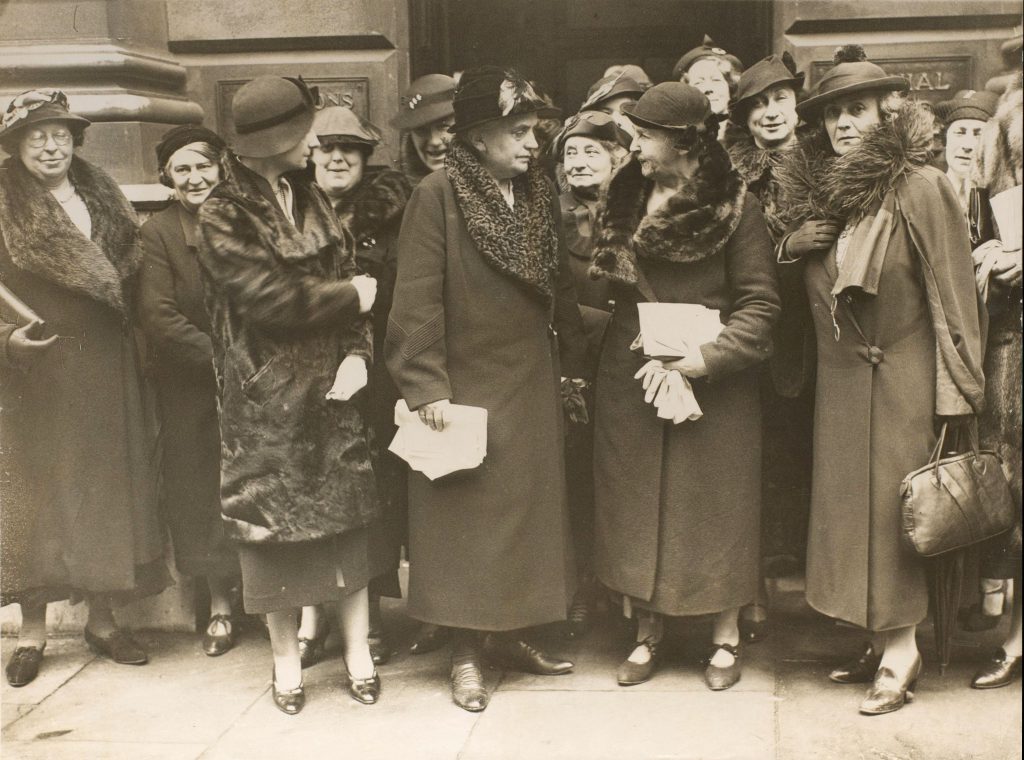 In 1909, Eleanor was the first woman in Liverpool to be elected to Liverpool City Council and she kept her position continuously until 1934. During this time, she focused predominantly on furthering women's causes, becoming a leading voice in the movement which saw the introduction of widows' pensions in 1925 and the equal franchise legislation of 1928. In 1929, she was elected to Parliament as the Independent MP for the Combined English Universities, a position she would hold until her death in 1946. Not bound by having to represent a specific locale nor by the restrictions of any political party, she took advantage of her intellectual standing and non-party status to speak on the basis of conscience alone. In this capacity, she campaigned for family allowances – which culminated in the passing of the Family Allowances Act in 1945 – and stood up for the rights of people displaced during the Spanish Civil War and the Second World War, earning her the sobriquet 'MP for refugees'. After her death in 1946, memorial services were held in her honour in Westminster and Liverpool, and, in order to preserve her legacy into the future, a Memorial Trust was established. Since 1948, this trust has been responsible for organising the Eleanor Rathbone Memorial Lectures. Within the University of Liverpool, the Department of Sociology, Social Policy and Criminology has also organised and hosted lectures in her honour for many years, the latest of which – presented by Sophia Parker, Director of Emerging Futures at the Joseph Rowntree Foundation – takes place this evening at the University's Eleanor Rathbone Building.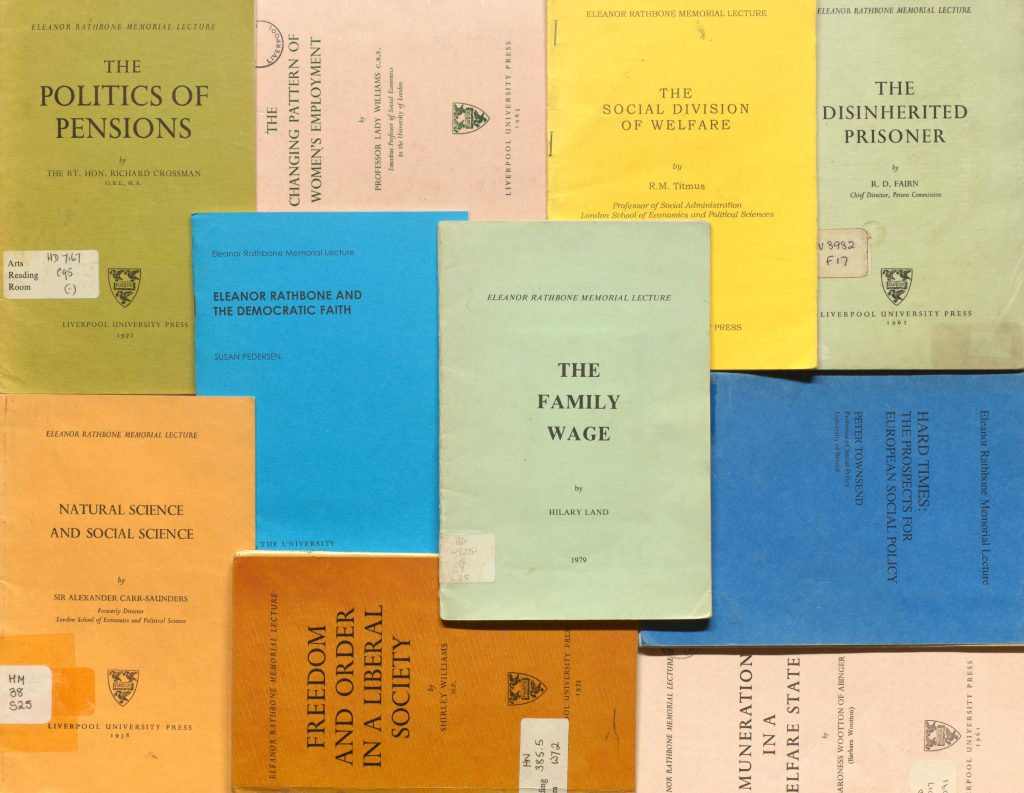 At this event, the University of Liverpool's Special Collections and Archives is celebrating Eleanor's 150th birthday by launching a new online exhibition on her life and legacy based on photographs, letters, books, and other collection items from the Rathbone Papers held at the university. Available from today, you are warmly invited to visit the exhibition at eleanorrathbone.omeka.net.