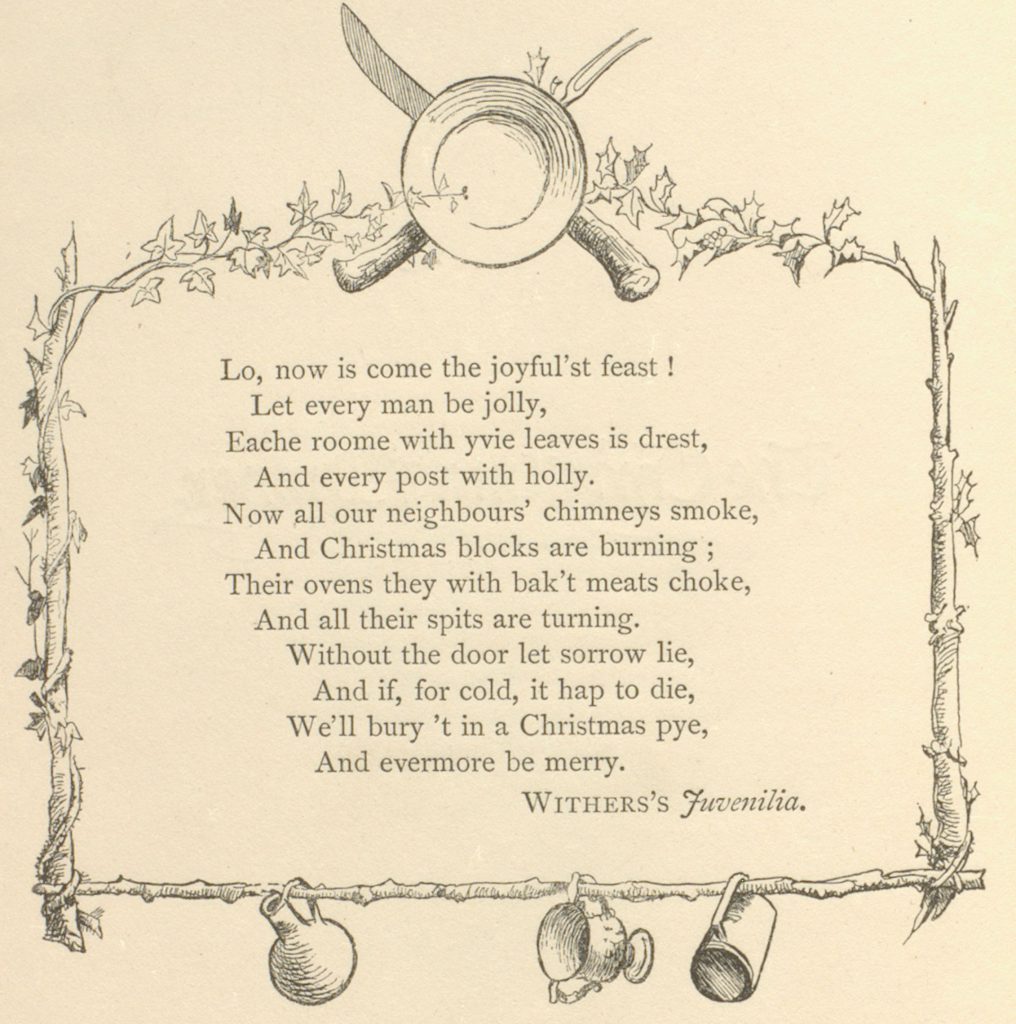 Today is Stir-up Sunday, which means that we are one week away from the beginning of Advent. To mark this exciting occasion, Special Collections and Archives staff thought it would be a great opportunity to dig out some recipes that show how this tradition was practised in the past.
First, a bit of history. Stir-up Sunday is marked on the last Sunday before Advent and is traditionally the day when Christmas puddings and other mincemeat-based dishes would be made. The idea of 'stirring up' the pudding comes from the prayer that was to be spoken on this day, as recorded in the Book of Common Prayer. The image below is taken from Special Collection's 1609 edition of the book, and we can see that it begins 'Stir up, we beseech thee, O Lord, the wills of thy faithful people.' The line 'stir up' would have reminded those listening to begin preparing Christmas treats.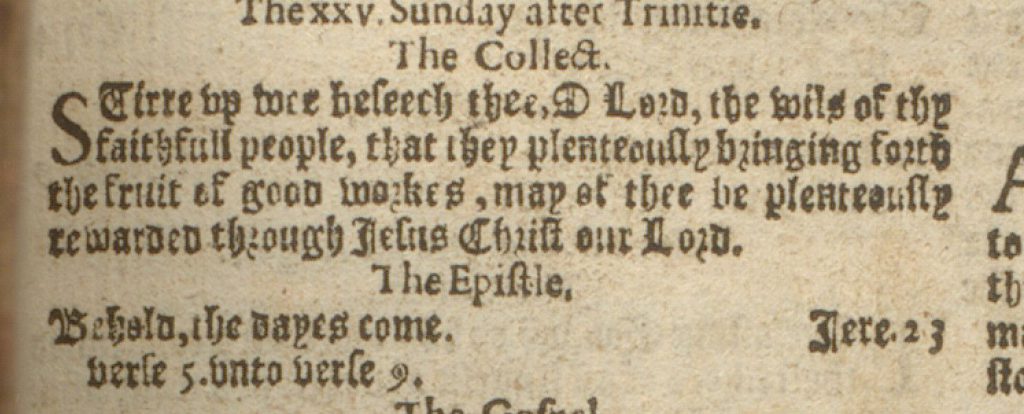 First up is a slightly unusual Christmas Pudding recipe from 1911. Using breadcrumbs instead of flour, this otherwise unexceptional recipe comes from the Liverpool School of Cookery recipe book. The school was set up by Fanny Calder in 1875, with classes held at St George's Hall. Fanny's dedication to domestic science education was such that in 1913 she was awarded an honorary MA by the University of Liverpool.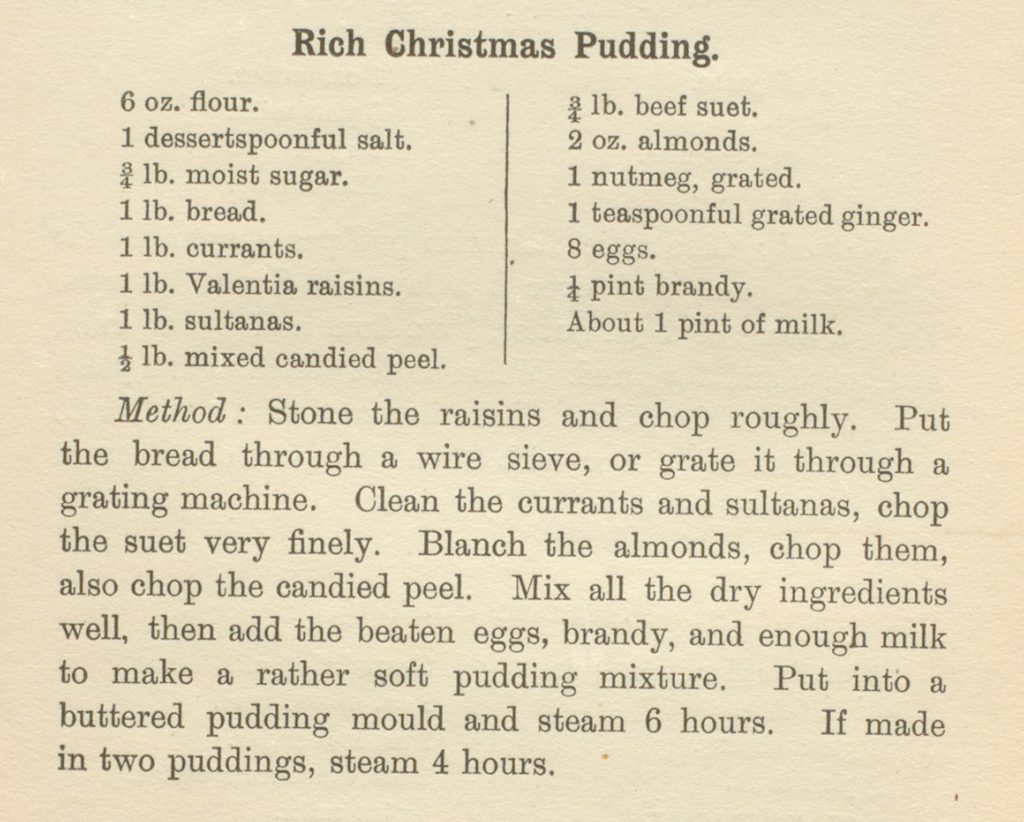 If you're more a fan of mince pies than Christmas pudding, we hold something at Special Collections and Archives that won't disappoint. The Art of Cookery Made Plain and Easy (SPEC Y76.2.3) is a large compendium of recipes compiled by Hannah Glasse and published in 1755. Hannah claims that the method she describes in the book is 'the best way' of making mince pies. Despite this, Hannah's recipe is short and simple, with no separate ingredients list. Additionally, there is no indication of the time or temperature to be used when cooking the pies.
Brevity and lack of specific detail is typical of the recipes in The Art. Despite this, the book was an 18th century best seller. First published in 1747, the copy held in Special Collections, produced less than a decade later, was the fifth edition of the text.
You may notice that the recipe above includes the option for including meat in the mince pies, specifically suggesting the use of Neat's (ox) tongue. If you prefer a Christmas pie with a higher meat content, or just want to cook something good enough to be sent as a gift to London, we recommend the Yorkshire Christmas Pie, also from The Art of Cookery Made Plain and Easy. This major piece of construction work involves placing a pigeon inside a partridge, that inside a fowl, then inside a goose and placing the whole assemblage inside a large turkey. All of this then goes into the pie crust, which must be of a sturdy build to support the amount of meat.
By Thomas Chisholm (Library Assistant) Special Collections and Archives