Liverpool's historic links with China have brought a number of beautiful examples of Chinese art into the University Library's collections, including the painting of the peony shown here, with a fine calligraphic dedication to Professor and Mrs Roxby.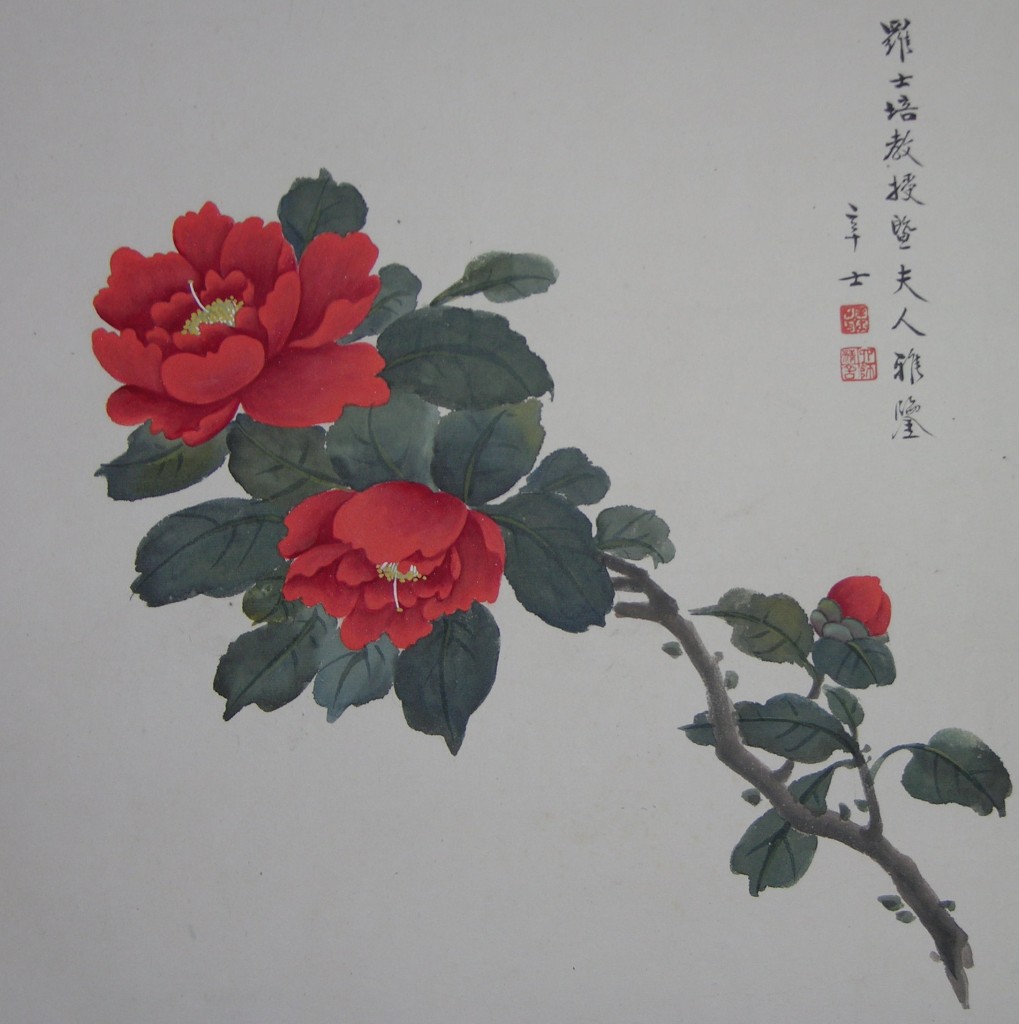 In the 19th century, the Rathbone family traded with China through their merchanting business, and the Rathbone papers contain fabric samples sent with correspondence from Rathbone's Chinese branch houses. Two early 19th-century albums of Chinese paintings of ships and costumes, bound in red silk (LUL Album 1/5, LUL Album 1/1) were given to the University in 1941 by May Rathbone, a doctor, botanist and keen mountaineer, the aunt of Eleanor Rathbone.
LUL Album 1/2 and LUL Album 1/4, two similar albums of paintings, were given by Miss A. L. Bulley in 1953. Lois Bulley's father, the Liverpool cotton merchant A. K. Bulley (1861-1942) had sponsored many plant-hunting expeditions to China to seek out Chinese mountain plants which could be established in Britain. He created Ness Gardens, which Lois Bulley presented to the University, to be kept as botanic gardens, in 1948.
SPEC MS.7.5, illustrated above, is from a larger album of paintings and calligraphy by Chinese artists presented by Kuo Yu-shou in 1945 to Professor and Mrs P.M. Roxby and given to the University in their memory after Professor Roxby's death in 1947.  Percy M. Roxby was a Lecturer in the Geography Department from 1905, and Professor from 1917-1944, when he became the Chief Representative of  the British Council in China.