This month sees the celebration of International Women's Day whose theme this year is Inspiring Change. To help promote this day SCA has been delving into the Cunard Steamship Company Archive to showcase the careers of some of its inspirational female employees.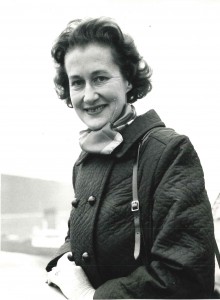 Our first inspiring female is Lady Tweedsmuir who in 1966 and aged just 51 became Cunard's first female Director. Her appointment was to a Board of Directors which had heretofore been completely masculine. It was expected that Lady Tweedsmuir would bring a "specialized women's knowledge of the trans-Atlantic shipping trade" to Cunard's Board.
Tweedsmuir's career until this point had focused largely on politics where she had achieved notable success. Not only had she been a delegate to a consultative assembly of the Council of Europe but had served as a member in the Commonwealth parliamentary delegation to the West Indies. After four years working as a Board member her time at Cunard would come to an end; however her political career would reach new strengths when in 1970 she was "elevated to the House of Lords in her own right, with a life peerage, as Baroness Tweedsmuir of Belhelvie".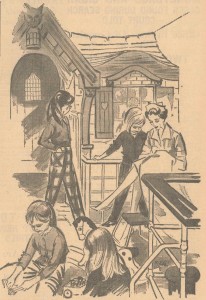 Contemporary examples of the role of women in Cunard differ from Tweedsmuir's role as Director. In a newspaper article 'Women at Sea' the job roles of females who worked on board 'the Queens' were described as more commonly consisting of stewardesses, hairdressers, shop assistants and baby sitters. Pictured below is our second inspiring female, Barbara Brown; a senior assistant lady purser on board the Queen Elizabeth. In an interview with a local newspaper she is quoted as saying "I enjoy every minute of my life" which is testament to the enjoyment many women experienced working in these roles.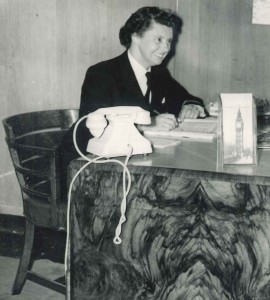 As a shipping line rich in history, Cunard is proud to showcase its many 'firsts' as a company, whether this is the Aurania having the first Bridal Suite, the first shipping line to have a library at sea or even having its first female Director in 1966. It was not until 2010 however, Cunard's 170th year, that Inger Klein Olsen assumed command of the Queen Victoria to become Cunard's first female Captain.
Follow more of our 'Inspiring Females' and the stories behind their achievements with our display located outside the SCA reading room.
Information about events organised by the University of Liverpool to celebrate International Women's Day 2014 can be found here:
http://www.liv.ac.uk/diversity-and-equality/news-events/internationalwomensday/iwd,2014/
Sources: