For the third Movember Monday, our images show luxuriant walrus-style moustaches, cultivated in the Dental School, and by some notable figures in local business and culture, including Philip Henry Rathbone (1828-1895) and John Paul Rylands (1846-1923).
Read more on Movember moustaches and support the University's Wolfson Centre and Library staff teams.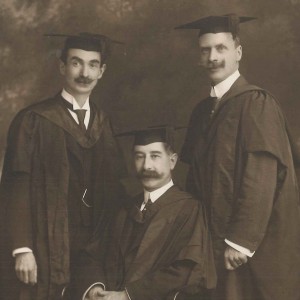 The three figures sporting fine moustaches and academic dress in this photograph from the University Archives include Liverpool-born W. H. Gilmour, the country's first (and for many years only) Professor of Dentistry, and Dean of the Liverpool Dental Hospital, and his predecessor as Dean of the LDH, Richard Edwards.
Gilmour had given up a lucrative private practice to take up the inaugural Professorship. Read more about the Liverpool Dental School and search its archive online.
Philip Henry Rathbone (1828-1895), the youngest son of William Rathbone V, played an important part in Liverpool's cultural life through his role on the Library, Museum and Arts Committee of Liverpool Town Council, and on the exhibitions committee at the Walker Art Gallery.
Renowned for his bohemian dress and artistic nature, he also "steadily and earnestly advocated whatever project tended to beautify or increase the healthiness of the city."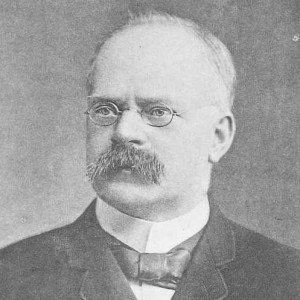 John Paul Rylands (1846-1923), a Liverpool barrister, was the son of the University Library's first major benefactor, Thomas Glazebrook Rylands, and inherited his father's wide-ranging interests. He researched and wrote about archaeology, heraldry, genealogy – and book-plates.
Unlike his artistic fellow-citizen Philip Henry Rathbone, he was described as "just the sort of erudite, active, capable gentleman who seems out of place in contemporary Liverpool."
We can now reveal the result of the Library staff poll for Moustache of the Week for
Movember Mondays:2
was Heinrich von Wlislocki.