Juvenile was a term used by publishers to distinguish books and magazines produced for children – now more usually called children's books – from those marketed to adults. The extensive Children's Books collection in Special Collections at Liverpool includes several titles which make their target market clear, for example: The Juvenile: a magazine for the young and Juvenile anecdotes, founded on fact: collected for the amusement of the young. Many such titles provided more instruction than amusement and look very little like contemporary books for infants, children or the more recent publisher's categories of teen and young adult.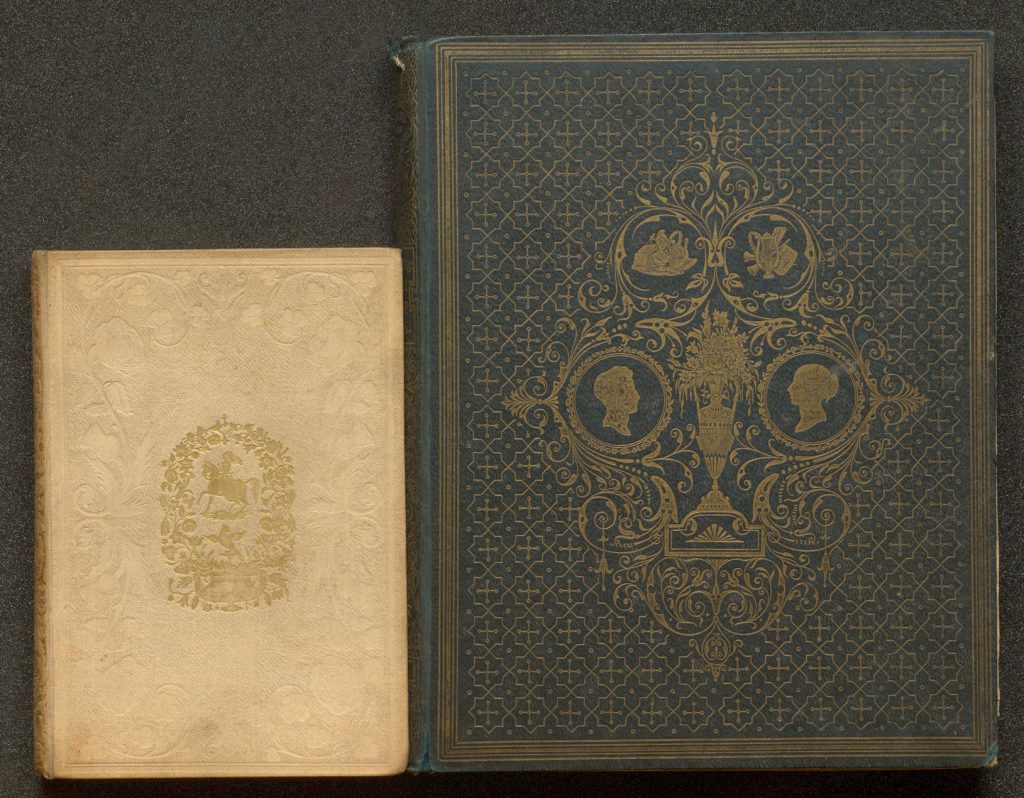 The distinction between adult and juvenile markets was also made clear in the best-selling literary annuals of the 19th century. Fisher's drawing-room scrapbook (1832-1852) sits next to the slightly smaller Fisher's juvenile scrapbook (1836-1850), and the earliest and most enduring titles: Forget-me-not (1823-1847) and the Keepsake (1828-1857) are echoed in The juvenile forget-me-not (1828-1862) and The juvenile keepsake (1829-1850).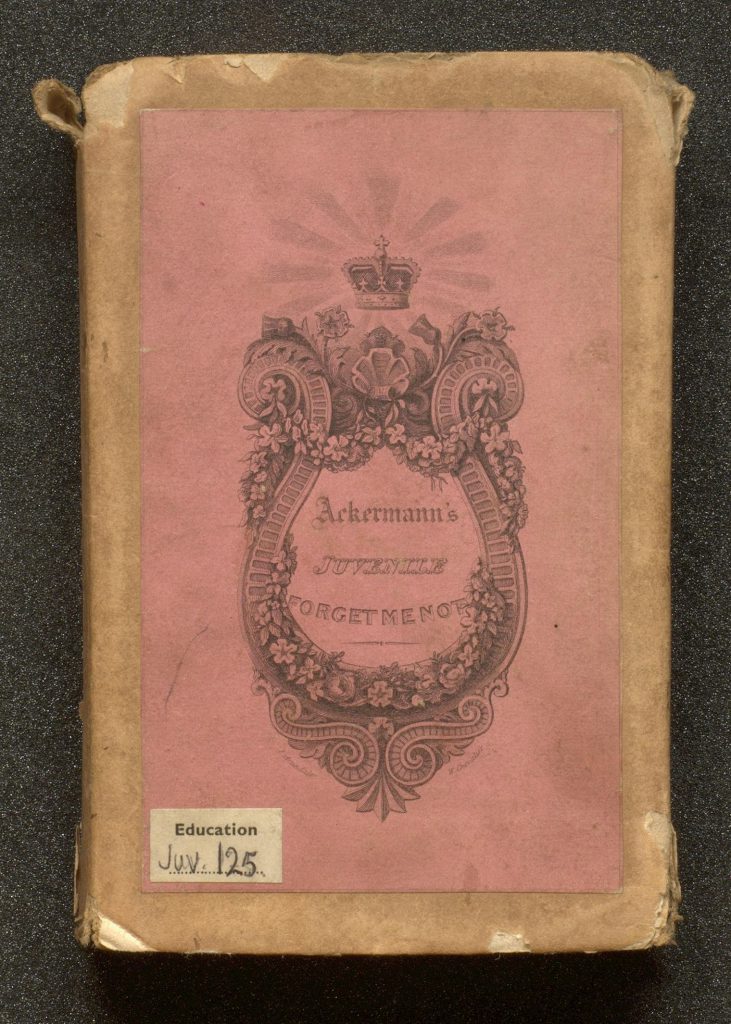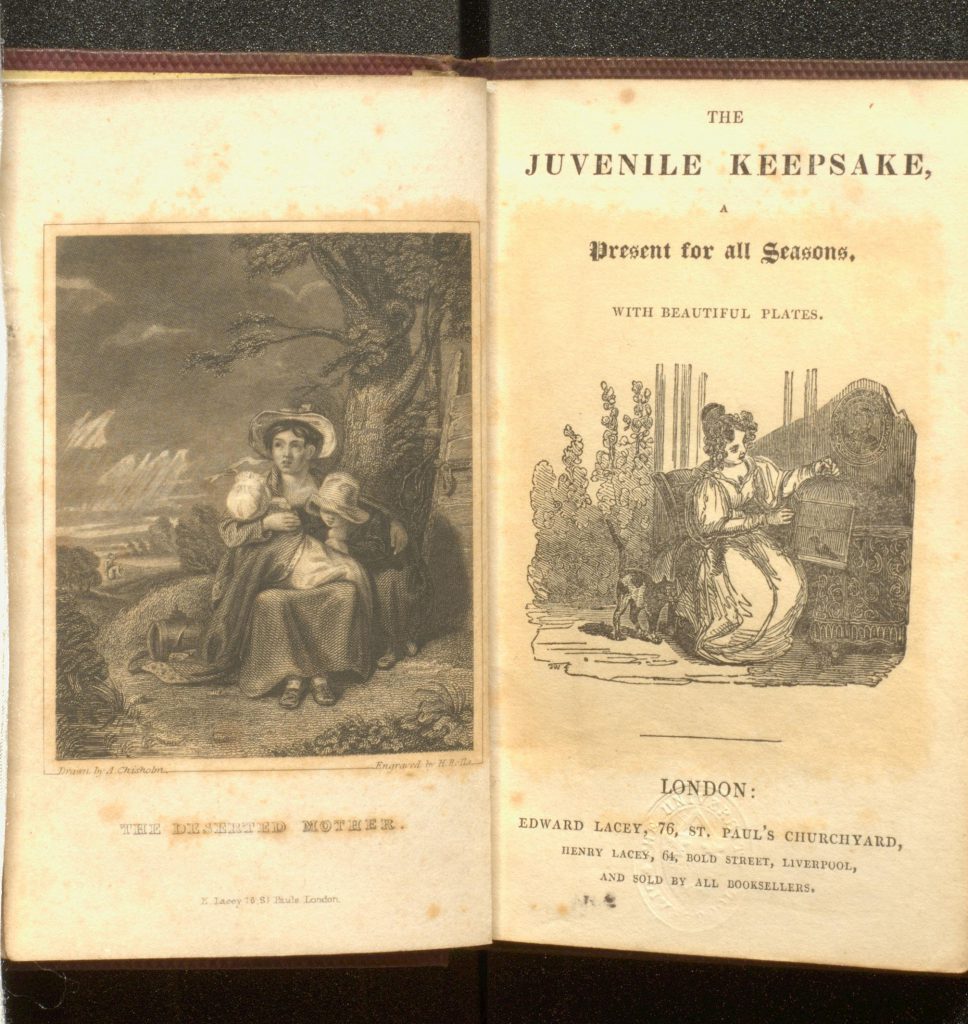 Juvenile literature was a well-established category by 1888, when Edward Salmon published Juvenile Literature As It Is based on a survey of the reading habits of two thousand 11-19 year-olds.
Juvenilia is used specifically for 'juvenile' writings, as in the poet Leigh Hunt's 1802 Juvenilia: or. a collection of poems. Written between the ages of twelve and sixteen (SPEC Fraser 293).
Resources and further reading: The Oxford Encyclopedia of Children's Literature (2006)